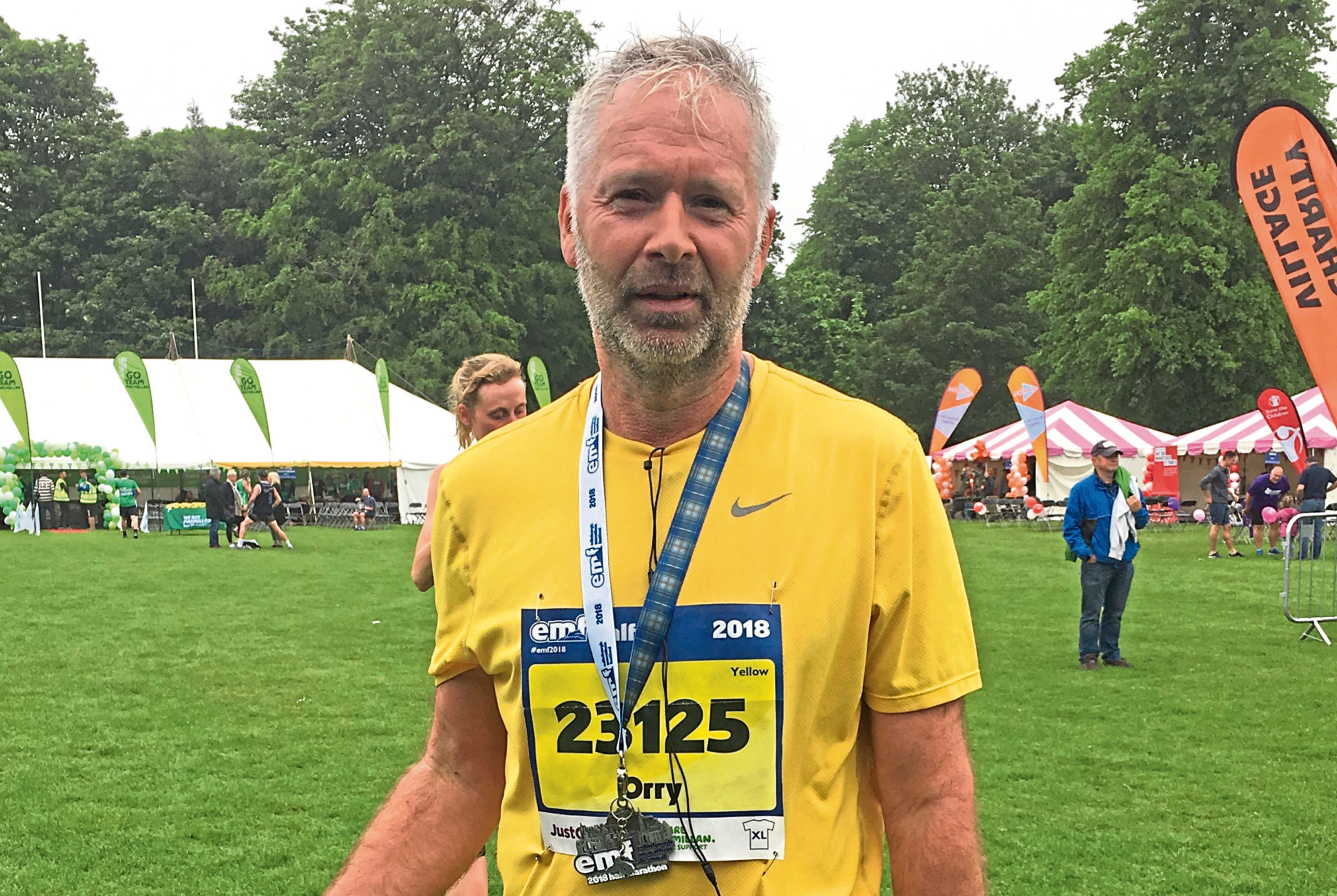 IT'S a blood therapy treatment which has helped world class sports stars like Tiger Woods, Rafael Nadal and Olympic gold medallist Donovan Bailey to return swiftly to competitive action.
Now the procedure, known as Platelet-Rich-Plasma Therapy (PRP), or blood spinning, has been introduced in Scotland.
One of the first patients to undergo the treatment is 55-year-old Orry Nowosad, from Edinburgh, who had been living with discomfort and swelling in his knee since injuring it while playing football 20 years ago.
The retired pipe fitter, like many people, had never heard of PRP before it was suggested to him by his doctor.
But Orry is now pain-free since undergoing treatment and not only plays football several days a week but is also a keen runner, having completed the Edinburgh Half Marathon in May.
"I still struggle to remember what PRP stands for, but it works," smiled Orry. "I haven't been this active for at least two years.
"I badly injured my knee about 20 years ago and had an operation soon after. It never felt 100% and last year I went to my GP, explained my symptoms and was referred to The Edinburgh Clinic.
"After speaking to Tim White, the consultant orthopaedic surgeon there, I had an operation to remove some loose cartilage.
"He did a lot of work on my knee and I felt about 80% better, getting back to walking and hiking without pain.
"But a year later I returned to walking football and afterwards my knee swelled up and took nearly a week to settle back down.
"When I first met Tim he offered a variety of options including breaking my leg and resetting it, which was the last thing I wanted.
"He explained that the pain in my leg was due to malalignment of the joint, which could be broken and reset to return it to its rightful place. He also suggested steroid injection and PRP, which sounded much less invasive."
PRP works by taking approximately 15ml of blood from the patient and using a machine to rapidly spin it in order to separate the different blood components and to remove the white and red blood cells.
The platelets, parts of the blood responsible for tissue healing, are then injected directly back into the patient's problem area.
The procedure has been used to treat a wide variety of conditions including tennis elbow, Achilles tendon and rotator cuff tendonitis, acute ligament tears and arthritic joints.
Orry said: "It wasn't painful at all. I give blood a lot, so needles are nothing new to me and that is all that's needed.
"It seems so simple. Blood is drawn, it's put into a machine, it spins for several minutes, it's separated and then injected back into my knee. I was in and out in half an hour." Currently unavailable on the NHS, PRP was introduced by The Edinburgh Clinic last year and already in 2018 more than 30 treatments have been carried out.
The Clinic's Tim White said: "We are essentially using our own bodies' healing powers to treat joint and muscle-related conditions.
"Rehab and recovery also tends to be faster. It's still a relatively new treatment but the results we have seen are very exciting and encouraging."
While Hearts fan Orry might not be at the sporting level of Nadal or Woods, he's revelling in his new-found freedom after so many years of suffering.
"Previously it would take me a week to recover after playing one game of football," he added.
"I would play on Tuesday and try to do a park run on Saturday, but I wasn't getting the performance I wanted out of my leg.
"With the PRP, I've managed to play four days in a row and run at least 11 miles with only a small amount of swelling.
"My times just keep improving.
"It's really helped me and I'd recommend it to anyone who is having issues with their joints."