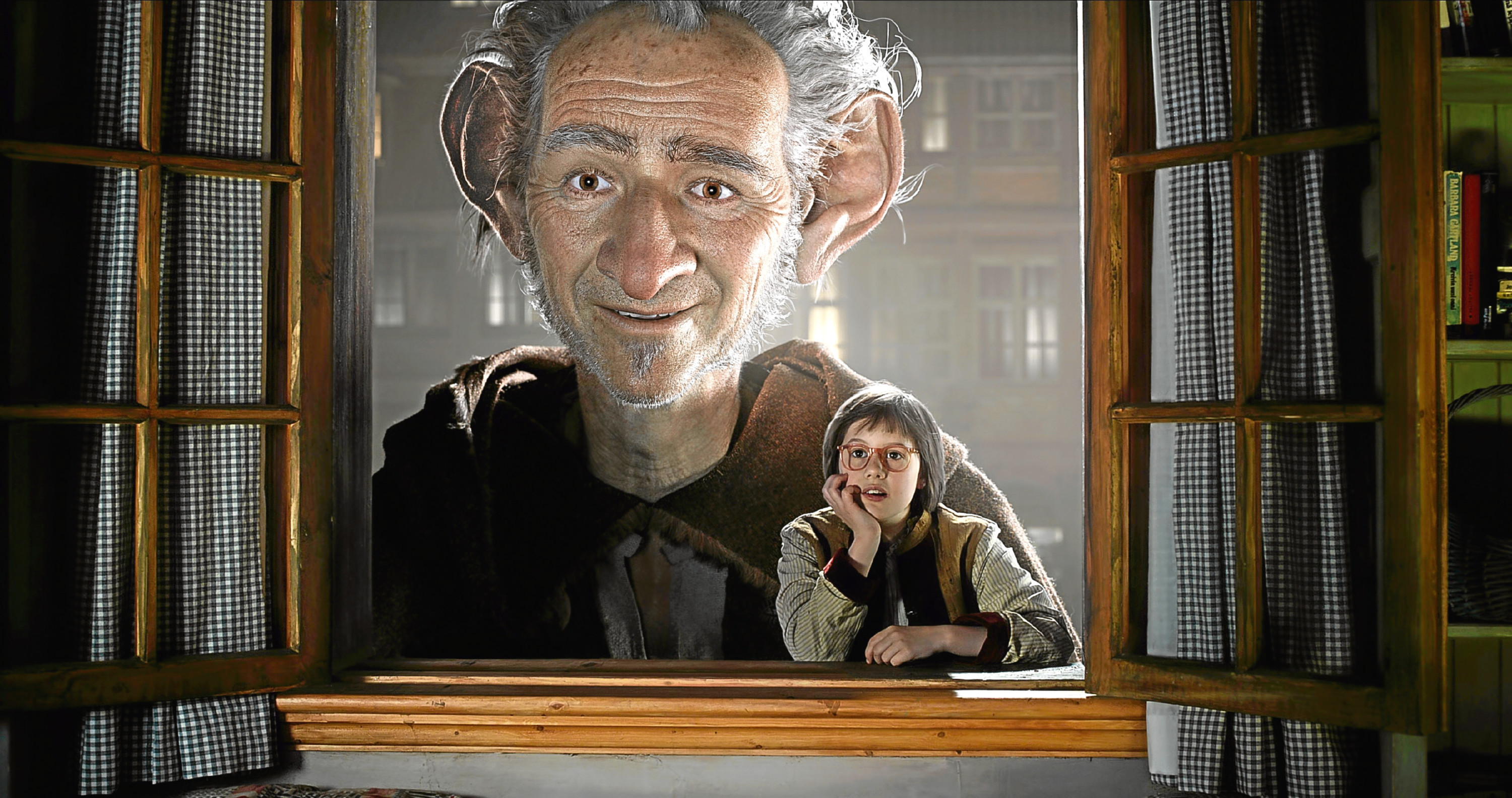 AFTER 45 years in the business, you would have thought Steven Spielberg would have achieved all his film-making aims by now.
But the director of much-loved hits such as Jaws, E.T. the Extra-Terrestrial, the Indiana Jones movies and many more says there has always been one thing missing on his CV.
"I have directed films at every studio except Disney," says the 69-year-old.
"So this was the first time that I got to make a picture that has Sleeping Beauty's castle and Disney embossed on the beginning and the end of the picture, and I'm really proud of that."
The film in question is The BFG, an adaptation of Roald Dahl's beloved children's classic.
It's the story of an orphan named Sophie who finds herself snatched away from the orphanage one morning by a colossal man she names the Big Friendly Giant (played in the film by the Oscar-winning actor Mark Rylance).
The BFG's job is to collect, catalogue and deliver pleasant dreams to children, but he is hindered in his task by a group of evil giants, who have an altogether more unpleasant plan for the sleeping kids.
Together, Sophie and the BFG must save the children from becoming the giants' next meal.
Wolf Hall star Rylance is joined in the film by newcomer Ruby Barnhill as Sophie alongside a rollcall of great British actors, including Downton Abbey's Penelope Wilton, Rebecca Hall and Rafe Spall.
Spielberg has been a fan of Dahl's for years and, in fact, had read the book to his own children when they were younger.
He believes the author's ability to combine the fantastical with the frightening and place children as the heroes of his stories is what stand him out from his peers and make him a perfect foil for a Disney movie.
"It was very brave of him to introduce that combination of darkness and light," says Spielberg.
"It was so much Walt Disney's original signature in a lot of his earlier works, like Dumbo, Fantasia, Snow White and Cinderella.
"Being able to be scary and redemptive at the same time, and teach a lesson, an enduring lesson, to everyone.
"It was a wonderful thing for Dahl to have done, and it was one of the things that attracted me to want to direct this Dahl book.
"The BFG is a story about friendship, it's a story about loyalty and protecting your friends and it's one that shows that even a little girl can help a big giant solve his biggest problems."
Dahl stories were never meant to be heard beyond his immediate family, he created them as bedtime stories for his children and grandchildren and was always hesitant to write any of them down, something with which the legendary director could relate.
"When I told my kids stories that they were especially fond of, they would beg me to make a movie about it," Spielberg says.
"Fortunately, Dahl did eventually agree to share his stories with the world, and we're all the better because of it."
The BFG opens at cinemas from today.
---
READ MORE
Dustin Hoffman and Judi Dench had great fun on set of Roald Dahl's Esio Trot