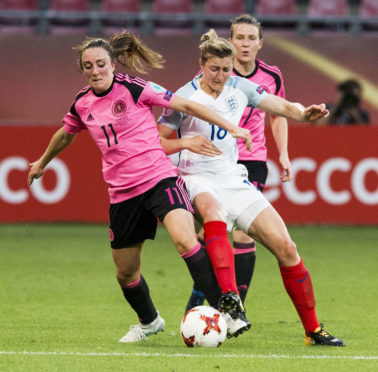 Do you remember the one about the Spaniard, the Argentinian and the Dutchmen?
It was no laughing matter for Ajax.
I'm looking back at a terrific season and remembering Spurs' amazing comeback in the Champions League semi-final.
Lucas Moura has a place in history as the hat-trick hero who took the English side from 3-0 down on aggregate to grabbing a draw and reaching the Final on away goals.
But he couldn't do it all on his own.
There was another significant element to the game that's easily forgotten.
Mauricio Pochettino brought on Spanish striker, Fernando Llorente, at half-time and transformed the game.
Llorente's not a player who pleases the purists, but he can be hugely effective.
Spurs were able to be more direct and the big man won 13 out of 17 aerial battles during the 45 minutes he spent on the pitch.
His knock-downs caused panic in the home defence and created umpteen chances for his team-mates.
So, why all this reminiscing about a club game from a month ago?
It's a big part of my theory that playing a long ball isn't the crime some people make it out to be.
A lot of the England pundits and supporters are tearing themselves apart over the issue of playing the ball out from the back.
Their defeat by the Netherlands in Thursday's Nations League semi-final sparked a big debate about whether or not Gareth Southgate's men are able to compete with the world's top nations.
The euphoria of reaching last year's World Cup semi-final seems to have evaporated in the space of 120 minutes.
As a proud Scot, I'm saying it through slightly-gritted teeth, but I still believe England have a very decent team and they're making progress under Southgate.
I believe there were pretty obvious reasons why they lost to Holland. They got the team wrong, shouldn't have left out the lads who'd played in the Champions League Final and made a couple of avoidable errors.
That said, the issue of building play from the back has to be tackled.
There's an argument that England should be a bit more pragmatic at times.
Playing out from the back is fantastic if you have the players to do it.
The work being done at youth academies may mean that England will soon have lads with the ability to perform in the style we see from Barcelona and Manchester City.
But you have to live in the here and now when it comes to getting results in football matches.
There's nothing wrong with going long now and again if it's done with a bit of precision.
I'm with Sam Allardyce here. He's in favour of a bit of variety in play. That doesn't make him a dinosaur, just a man who wants to explore every possible way of winning.
We've seen big strikers like Duncan Ferguson, Andy Carroll and Peter Crouch helping to change the dynamics of a game.
There's still a place for them if they get the right service.
Perhaps they'll be used more and more as impact players – in the way Llorente performed so magnificently against Ajax – but it's too soon to phase out the big men.
I'm pretty sure things would have been different if England had been playing in a European Championship semi-final and not this made-up Nations League thing.
Making them play a third-fourth place play-off against Switzerland today is another bizarre joke from UEFA.
But that shouldn't come as any surprise.