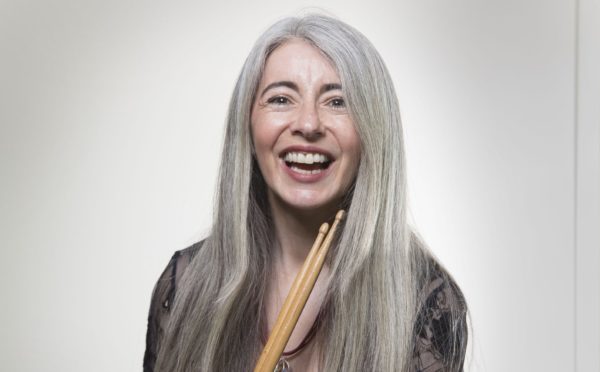 Dame Evelyn Glennie is not a bit surprised at the Oscars buzz surrounding Sound Of Metal – she knew just how good the film was when she was invited to a private screening nearly 18 months ago.
The percussionist, who lost her hearing when she was a child, was asked by writer-director Darius Marder and star Riz Ahmed to consult on the movie. The film, up for six Oscars at tonight's ceremony, is about a drummer who loses his hearing and how he adapts to life thereafter.
Glennie, who also contributed to the film's soundtrack, says the movie is such a powerful and realistic take on hearing loss that it should be used for educational purposes – but first she is hoping it will enjoy Academy Awards success tonight.
"I received an email out of the blue from Darius towards the end of 2019, filling me in on the film and inviting me to a private screening," explained Glennie. "I was completely bowled over by it, because I've seen a number of films to do with deafness but I've never felt comfortable with any of them, because they are too black and white – someone hears and then they don't hear, and they deal with what we think the obvious is.
"This film came from Darius's own experience, as his grandmother lost her hearing and he was very aware of the psychological process first-hand and that journey she went through. They invited me in for my opinion to see if it was authentic and real, and if they replicated it well. I felt it was extremely realistic and there wasn't a lot I could say, apart from the positives.
"In other films about deafness, you either hear something or it's silent, and this isn't the case at all. The sound element is so important in a film like this, so they were very aware they needed to get it as accurate as possible."
In the film, Ahmed's character, Ruben, is fitted with cochlear implants, which creates a cacophony of noise in his head that he struggles to deal with.
"That's what a lot of deafness is about sometimes, it's not just a clean-cut case of not hearing anything," Glennie explained. "There can be too much at times and you can't hear what you want to hear. Sometimes a lack of noise, sometimes too much noise – they've gauged that well.
"Riz also wanted to be sure he was coming across authentically as a drummer, and if there was anything he wasn't doing right, but he was absolutely fine – he is a very good drummer. He is such a conscientious actor and he really got into the character.
"He was incredibly humble and happy for anything to be discussed, as was Darius, as there was still time to change things in the film that needed to be changed, but I felt they'd done a super job."
It was during lockdown that the percussionist was asked to become involved in the recording of the soundtrack.
"What was important – and what they'd asked me to think about – was to look at certain scenes, for example when Riz is sitting on a children's metal slide and starts tapping out a rhythm on it and realises there is vibration in sound.
"So I went round local parks, striking the slides to see how they resonate, and the metal ones really do, you really feel the vibrations from top to bottom. I didn't want to look at the film and wonder is that really the case, it was important to get it as authentic as possible.
"I created a lot of metal sounds, like a steel pan on top of a big timpani to get the resonance, because resonance was the key to all of the sounds as that is what the character was grappling with, how else he was going to perceive sound. When he discovers the vibration and resonance, it's key to the soundscape.The musical director took all of the sounds I'd created and different musical ideas and then manipulated those and put them into a landscape – it wasn't about using an orchestra for a Star Wars theme or melody, but more dealing with the isolation of sound."
Glennie, who was recently announced as chancellor of Robert Gordon University in Aberdeen, is an advocate for more discussions to be taking place surrounding the relationship between musicians and hearing, and believes Sound Of Metal can contribute to those debates.
"This is a big issue and we need to start talking about it openly," she said. "It's coming but it's slow, so I think this film will be hugely important towards that.
"I think it'll be used for educational purposes, for audiology students, and hopefully the music industry itself. There are lots of different ways I think this film can be used, noted and observed."
And does she think it will be successful at the Oscars, where it's up for best picture and best actor, and four other awards?
"I really hope so. We've all kept in touch, so fingers crossed. Darius is new to the scene, so all credit to him for this achievement alone, and Riz is incredibly talented.
"I can only wish them the best, but just being nominated is a great achievement so well done to them."
---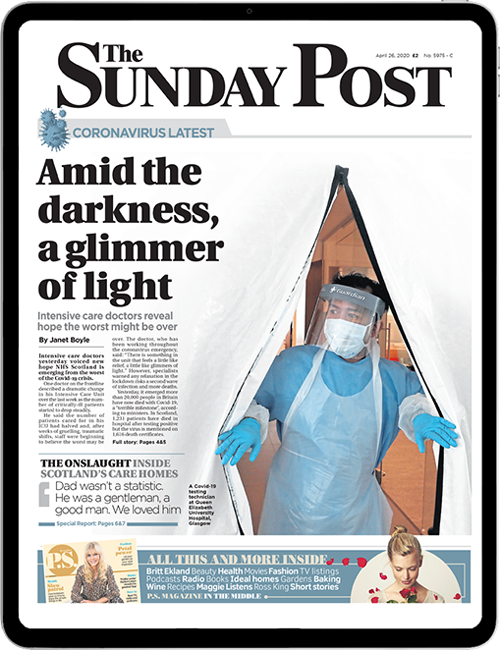 Enjoy the convenience of having The Sunday Post delivered as a digital ePaper straight to your smartphone, tablet or computer.
Subscribe for only £5.49 a month and enjoy all the benefits of the printed paper as a digital replica.
Subscribe