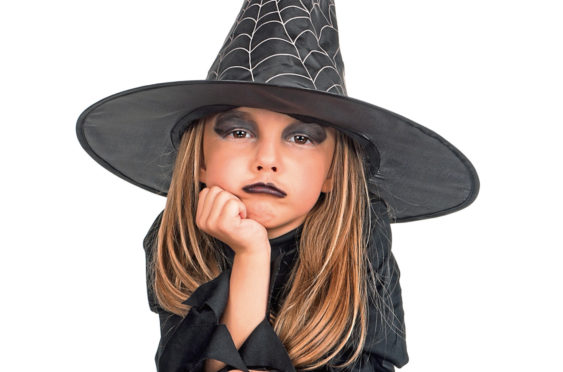 Ministers have told trick-or-treaters to stay at home on Halloween to curb the spread of Covid.
Deputy First Minister John Swinney said the only safe way for young guisers to celebrate on Saturday is to stay at home.
National Clinical Director Jason Leitch said he looked at ways to safely allow youngsters to go around their neighbours but decided it is "too risky".
Gathering for fireworks displays or bonfires on Guy Fawkes night have also been ruled out in new Scottish Government guidance.
Mr Swinney said: "Under the current restrictions it is not possible to meet up indoors or in large groups outdoors, so the safest thing to do this year is to stay at home.
"I know guising is a big part of Halloween and children will be sad to miss out, but as door-to-door guising brings an additional and avoidable risk of spreading the virus, our clear advice for families is to avoid it."
He added: "On Bonfire Night it is vital the public adhere to the rules on meeting up with other households to help stop the spread of the virus."
In Scotland the guising tradition, which is thought to originate in ancient Celtic times, sees children dress up in costumes and go from door to door performing a poem or joke and asking for treats.
Mr Leitch told BBC Radio Scotland yesterday: "We thought long and hard about some way of making guising safe but it's just too risky.
"There is too much opportunity for families mixing. And could you only guise in a leafy suburb where all the doors were outside? What about the people who live in closes or in flats, because that's indoors?
"So we decided, I'm afraid, that the simplest thing to do would be one, to discourage guising, but two, to provide quite a lot of advice about what you can do.
"So the kind of events you can have in your own house, the kind of events you can have in other environments, like school and places where kids are.
"We're not discouraging Halloween celebration, we're just making it a Covid-safe Halloween."
Advice published on the Scottish Government's Parent Club website suggests making window displays and walking around your local area to see if neighbours have done the same.
Some families in Aberdeenshire have organised an alternative Halloween celebration. In Insch children will put pictures of pumpkins in their windows then go out and follow the pumpkin trail. In Ellon, parents will hide Halloween packs filled with sweets for children to find.
Scottish Conservative public health spokesman Brian Whittle said: "Kids will understandably be upset that they won't be able to enjoy their usual Halloween festivities. However, as we strive to stop further spread of the virus, these are necessary public health measures for this year."
Meanwhile, National Clinical Director Jason Leitch yesterday appeared to edge back from his prediction that we will be facing a "digital Christmas".
He told the BBC: "Nobody can cancel Christmas. Not even the National Clinical Director of Scotland."
A row erupted on Thursday after Professor Leitch had said "a large multi-household family gathering" was going to be unlikely and people should prepare for a digital Christmas.
However, yesterday, he told presenter Charlie Stayt: "You won't be having six families, perhaps. But you may well have two or three families."
Professor Leitch also admitted he could have worded his initial warning better. He added: "I could have been slightly gentler in my use of the phrase 'digital Christmas' but I just meant you won't be flying to visit relatives."
Meanwhile Mr Swinney said efforts were under way to ensure students across the UK will be able to go home for Christmas.
He said: "We are working closely with the university community and also with the other nations of the UK to make sure we can support students to return home at Christmas time.
"We are looking closely at the practical steps that will have to be undertaken to make sure that movement of people around the country at Christmas time is done in as safe a way as possible."
"We want to get students home for Christmas."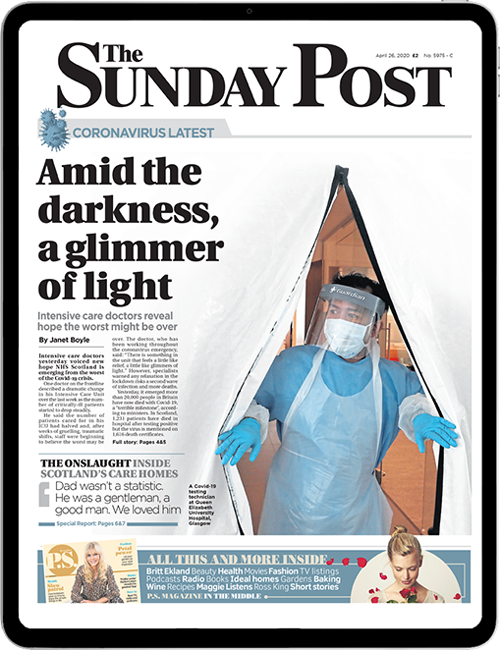 Enjoy the convenience of having The Sunday Post delivered as a digital ePaper straight to your smartphone, tablet or computer.
Subscribe for only £5.49 a month and enjoy all the benefits of the printed paper as a digital replica.
Subscribe