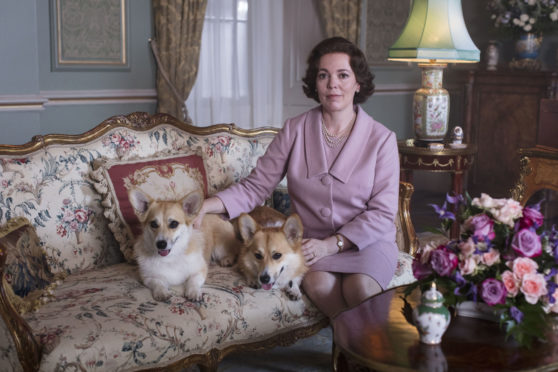 If Prince Andrew wants to console himself with anything in what are trying times, at least he's providing Netflix's scriptwriters with reams of material for future episodes of The Crown.
The third series of the drama arrived last week and the first instalment introduced our new monarch, who is just the old one but instead of looking like Claire Foy, she now resembles Olivia Colman.
Oscar-winning Colman has a lot of fans but I've never bought tickets for the Col-train.
A great actor she may be, but recently she's been doing a sort of air-headed quirky auntie act which isn't as winning as she thinks it is. We've already got an Emma Thompson, Olivia.
Anyway, the third run wasted no time in getting rid of the old (John Lithgow's Winston Churchill) and ushering in the new (Jason Watkins' Harold Wilson), before setting up some intrigue in the palace.
If you think meeting new Prime Ministers is stressful now, ma'am, give it a few decades. You'll be glad-handing one every 18 months or so.
The suggestion, by Her Majesty's advisor, Sir Anthony Blunt, is that the new PM is a Russian agent, but it was in fact Blunt who was working for Moscow.
Russian agents subverting UK democracy?
Perhaps we'll see the future version of The Queen raise it with Boris in a few series' time.
---
The Crown, Netflix, streaming now.