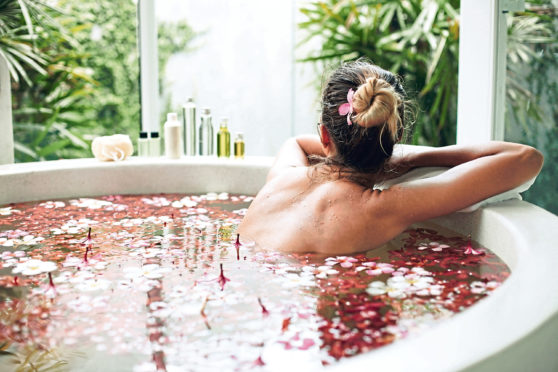 If there's one thing lockdown has taught us, it's the importance of looking after ourselves, and the experts agree.
Dominic Hawksley, director of green wellness company Olverum, says good wellbeing is essential, not just for our physical and mental health, but also to ensure we are happier, more sociable, and better equipped to take care of other people.
Take your time
"Stress, tiredness, and isolation can badly affect your concentration, mood, and quality of sleep, as well as lowering your immune system," he said.
"Daily stresses can build up without you noticing, especially at the moment when it's difficult to meet up with loved ones, and easy to feel cooped up, particularly if you're working from home.
"You can even feel guilty for giving yourself some time to relax when there's work pressure, or chores that need doing. So it's important to make maintaining your wellbeing a proactive thing that you make regular time for, ensuring you feel calm, rested, at peace, and better able to deal with whatever the day throws at you."
Keep active
It helps, Dominic says, to think of self care as being a stress detox, so there are many simple ways to improve your wellbeing, no matter how busy you are.
"Simply spending quality time talking with family and friends makes you feel valued and connected," he explained.
"Plus, talking over any problems – or just something that's annoyed you – can lift your spirits.
"And carrying out acts of kindness has been shown to boost your self-esteem, improve confidence and fight depression.
"But it's especially important to keep your mind and body active. Trying new things – even if it's just an unusual recipe – learning new skills, or just reading a good book all stimulate the brain and have positive effects of wellbeing.
"Exercise releases endorphins which boost your mood, and decrease stress and anxiety levels.
Unwind before bed
"Finally, try mindfulness. Try the 'five senses' exercise, and concentrate on what you can see, hear, smell, taste, and feel.
"Relaxing in a warm bath has to be the most indulgent form of meditation, giving you a soothing ritual to take your mind off any worries, as well as some guaranteed time to yourself.
"Olverum Bath Oil stimulates the circulation, bringing relief to tired muscles and aching joints, while the intoxicating aromatics help relax your mind and re-energise your spirit, promoting a deep and restful sleep; the perfect way to unwind before bedtime after a stressful day."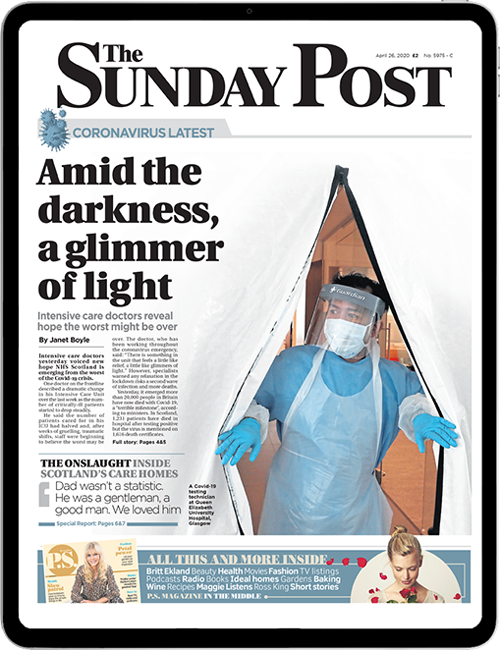 Enjoy the convenience of having The Sunday Post delivered as a digital ePaper straight to your smartphone, tablet or computer.
Subscribe for only £5.49 a month and enjoy all the benefits of the printed paper as a digital replica.
Subscribe