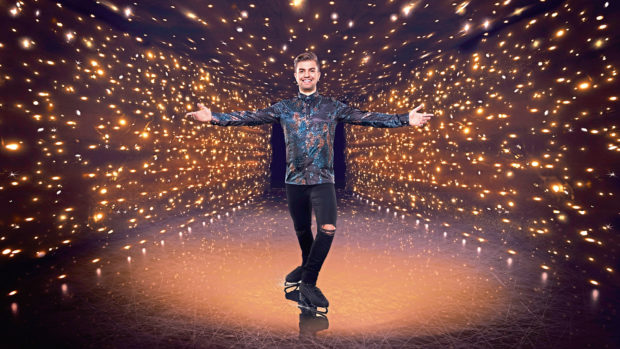 The Dancing On Ice star and Capital FM radio host chats about injuries, nerves, pre-skate rituals and long days.
Are you enjoying Dancing On Ice?
I love it. Something clicked a few weeks ago and now I'm genuinely enjoying myself. I'll look back and wonder how I learned to skate in a few months – while working on the radio.
Do you get nervous?
I was feeling physically sick the first week but you grow more confident. I do this weird thing backstage where I shout a lot and shake my legs. Everyone looks at me, as if to say what are you doing, but I need to get that energy out of me otherwise I'd be all jelly legs.
Any injuries?
Little things, like sore thumbs and a sore shoulder. Even the pro skaters get hurt, which shows how hard it is, but also how rewarding.
Did you have much skating experience prior to this?
Very little. At Christmas I'd go round the rink with an alcoholic beverage in my hand. I can't wait for this Christmas. You know how you always see that one guy, skating backwards and looking cool? That'll be me this year.
So you plan to continue to skate?
I'd love to. I've never enjoyed a form of exercise so much. I've noticed a difference in my stamina and body shape.
What's your schedule like?
I get up at 4.15am to go to radio, then I go straight to training for Dancing On Ice, then home, where I might have some skating homework to do, and then to bed. And then do it all over again.
How did you get into radio?
I was in a band, Loveable Rogues. We were on Britain's Got Talent and were signed by Simon Cowell. I was only 18. It was one of the best years of my life. We were doing lots of radio appearances and I thought if I wasn't in the band, I'd love to be on the radio. I had to work for it – doing lots of graveyard shifts and free shows on local radio, but I'm so grateful because I'm now on a massive show that I listened to when I was younger.
Do you feel like radio has been a lifeline for many during the pandemic?
We've noticed such a massive difference and have gained so many loyal listeners. I'm sometimes the first person someone hears when they wake up, so I take it upon myself to be fun, light-hearted and enjoyable. It's a form of escapism.
Can you win Dancing On Ice?
I wouldn't have signed up if I didn't believe I had a slight chance of winning. We can't believe there are only five people left. I'd love to be in the final.
---
Dancing On Ice, ITV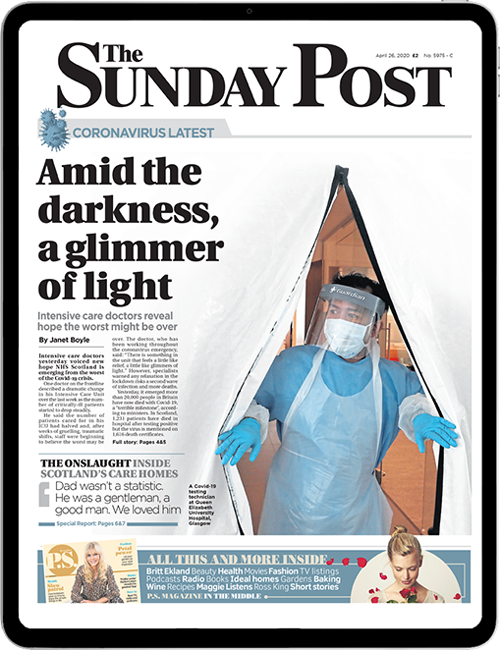 Enjoy the convenience of having The Sunday Post delivered as a digital ePaper straight to your smartphone, tablet or computer.
Subscribe for only £5.49 a month and enjoy all the benefits of the printed paper as a digital replica.
Subscribe