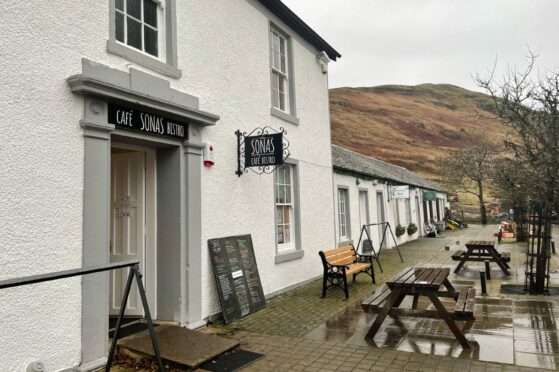 My special quest for the perfect Crimbo mince pie continues as I make a pilgrimage to Sonas Café Bistro, which sits at the foot of the scenic Campsie Fells.
Even for Mince Pie Spy, who has travelled far and wide for the perfect pie, it feels a little out in the sticks, and I worry if I'll even be able to spot the bistro amongst the endless rolling green hills of the Campsies.
Yet, suddenly the café seems to burst out of the hillside, and it looks wonderfully inviting as we stand at its door, battered on all sides by the dreich winter weather.
Sonas' location is undeniably beautiful, even under the gloom of a violently overcast sky, but the question remains if the café's scran is as scrumptious as its pretty location.
Inside it is very cosy, with lots of sparkly lights and Christmas decorations giving the space a lovely yuletide glow. I decide to work up to the mince pie and indulge in a Stornoway black pudding and goat cheese sandwich first. The strong flavours work surprisingly well together with neither jostling the other for dominance.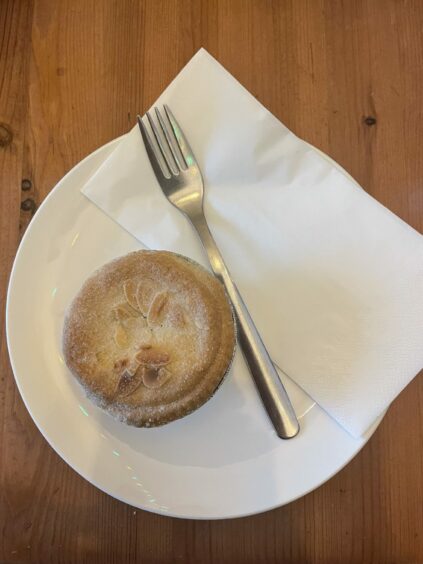 After a quick palette cleanser (a can of Sanpellegrino's finest limonata) I finally begin on Sonas' mince pie.
The pastry is charming with a sprinkling of sugar and roasted almonds on top. When I bite into it, the tangy mincemeat mixes nicely with the sweet pastry, and I am pleased to find that Sonas' has well and truly delivered on their delicious festive-themed snack.
The café has been generous with the filling, and the pie is literally packed full with flavour. My spy senses are tingling however, and I do not think that this pie, while tasty, has been freshly made in the café that morning.
Freshly baked mince pies always have an extra oomph but, regardless, Sonas have a great pie on their hands – good enough even for Santa and his reindeers to eat.
It is hard to leave the cosy interior of Sonas – and not just because it had started to bucket down with rain as we paid our bill to go.
This mince pie spy has been won over by its friendly atmosphere, cosy decor, and Christmas spirit, and I will certainly sleigh by for many festive visits in the future!
Score
Fun, festive and full of yuletide flavour.
⭐⭐⭐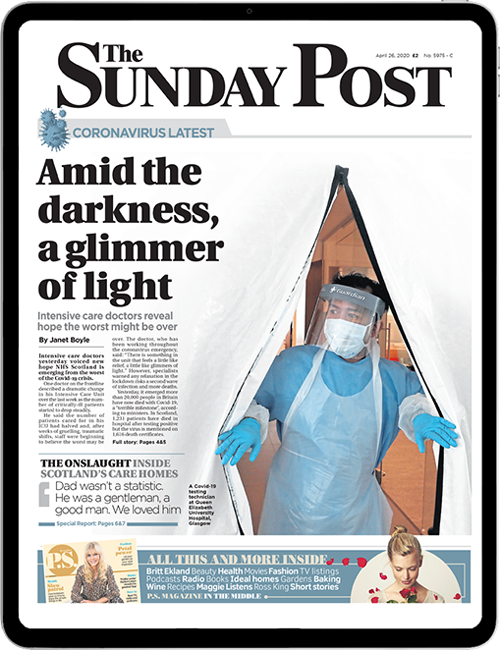 Enjoy the convenience of having The Sunday Post delivered as a digital ePaper straight to your smartphone, tablet or computer.
Subscribe for only £5.49 a month and enjoy all the benefits of the printed paper as a digital replica.
Subscribe