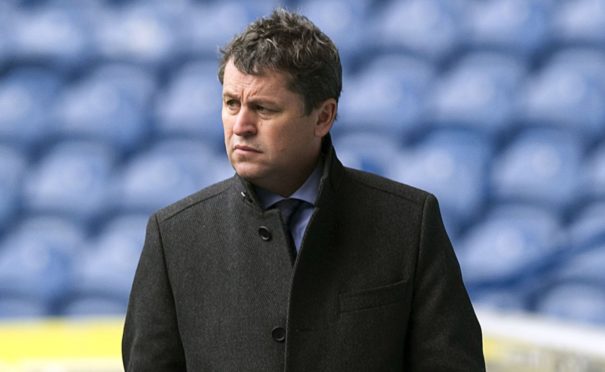 Prosecutors are reluctant to take on potentially high-profile cases as the fallout from the Rangers scandal continues, it has been claimed.
The country's most senior law officer, Lord Advocate James Wolffe, last week publicly apologised to two men maliciously prosecuted, and subsequently awarded £24 million in damages and legal fees, over a case related to the deal to buy Rangers from administration.
Compensation and costs in related cases could cost taxpayers up to £100m, with the bill being covered by the Scottish Government reallocating resource that may have been designated for health, education or infrastructure projects. A judicial inquiry has been promised into the scandal.
Meanwhile, the Crown's role in ­controversial decisions surrounding the provision of material to the Holyrood inquiry into the handling of harassment claims against Alex Salmond has also been questioned.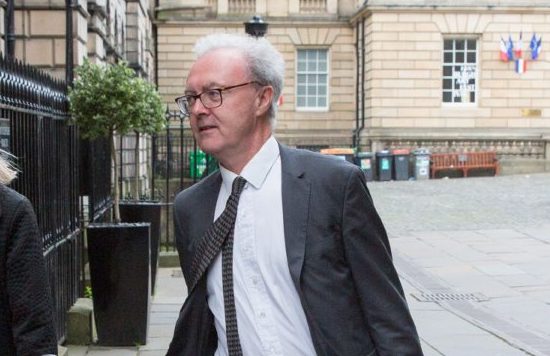 One source familiar with the ­working of the Crown Office said morale had suffered while lawyers were increasingly cautious: "There is an increasing reluctance to become involved in big cases with potential for controversy. In normal circumstances they would be seen as the kind of cases that would make your career. Now they seem more likely to break your career.
"Inquiries into the Rangers case will go on for years and anyone involved in it is thinking carefully about what they signed and what meetings they attended. There is now a similar feeling about the ongoing attention from the Salmond inquiry.
"Everyone is being very careful about what they sign and what they sign-off and ensuring their bosses are fully aware. Everyone is being copied into everything."
The Crown Office also faces a ­mountainous backlog of cases. We revealed more than 10,000 were waiting for a decision last year, even before the pandemic began.
Leading criminal defence lawyer Aamer Anwar said: "It's my understanding that morale within the Crown Office and Procurator Fiscal Service is at rock bottom. Many are angry that, in time, anything like £100m could be paid out alone over the Rangers matter.
"We have seen time and again cases disappearing into what we refer to as Crown Office's black hole for years on end, with absolutely no accountability. Staff are demoralised and are concerned the payouts will impact on their ability to prosecute crime, and at the possibility of similar disastrous decisions in future as cuts are enforced. They are already under pressure and cannot believe what's happening now."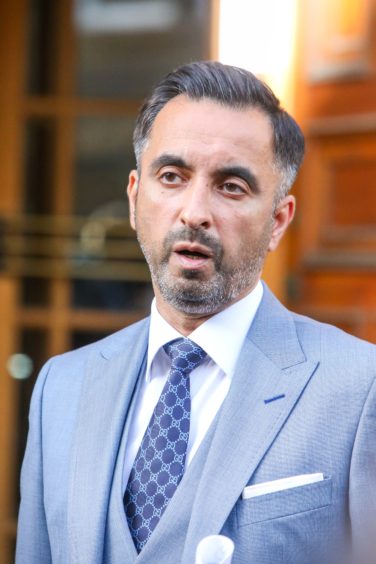 One senior legal source said: "For cases like the Rangers investigation, decision-makers and big brains are needed. Instead, the Crown Office seems to lack the required capability. It's not a slur, it's just the expertise required for this type of financial ­analysis either wasn't there or was insufficient."
Scottish Conservative leader Douglas Ross said yesterday: "We have a Crown Office in crisis and the buck stops with ministers. Concerns about the Crown Office are serious and deep-rooted. Something is badly wrong with government when the country's prosecution service is able to preside over so many debacles. The SNP needs to get a grip and Scotland must rebuild a prosecution service fit for the modern age and which the public can have confidence in."
Scottish Labour justice ­spokeswoman Rhoda Grant said: "The cost to the taxpayer and to the ­budgets of public services for the failings of the Crown Office is unacceptable. The admission of malicious prosecution is the latest in a series of scandals the Crown Office has had to deal with. It is time for the justice secretary to lead from the front to ensure the mistakes of the past are not repeated."
Lib Dem justice spokesperson Liam McArthur said the problems were summed up in the long waits endured by grieving families waiting for fatal accident inquiries. He said: "The Crown Office needs a radical overhaul. It should not take more than 12 months to begin fatal accident inquiries to ensure lessons that can save lives are learned. If COPFS is not capable of meeting this standard, responsibility should be transferred elsewhere.
"We also need a judge-led inquiry into the handling of the Rangers case to ensure money better spent on health or education is not wasted again on malicious prosecutions."
The Crown Office said: "The Lord Advocate addressed the Scottish Parliament twice this week (regarding the Rangers cases) and made clear his commitment to supporting parliamentary and public accountability once related legal proceedings are completed." It added that "changes were already in place" to prevent a repeat of malicious prosecutions and to aid "the investigation of deaths through a modernisation project and a focus on clearing older cases".
Lord Advocate James Wolffe QC said last week he was "proud of the work of Scotland's public prosecutors". He said: "They prosecute cases of every description, including murders, sexual offences, serious organised crime, financial crime and crimes of violence and dishonesty. By the work they do, and the way that they do it, Scotland's public prosecutors have earned and deserve continuing confidence."
---
I thought James Wolffe made a fair attempt at admitting something went very wrong and then Lord Mulholland poured a gallon of petrol on the flames

– David Whitehouse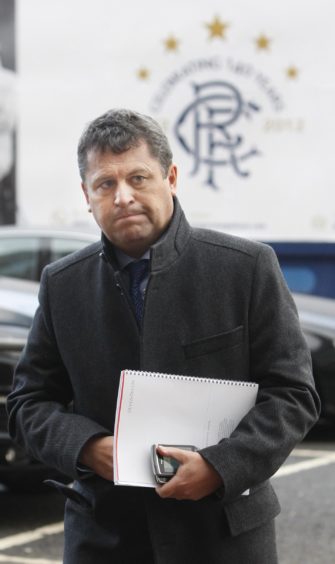 An insolvency expert maliciously prosecuted by the Crown Office has accused former Lord Advocate Frank Mulholland of "pouring petrol on the flames" after he broke his silence on the case.
David Whitehouse was awarded more than £10 million in damages after being locked in a cell for six days and wrongly pursued by authorities for months over the deal to buy Rangers from administration in 2012.
Current Lord Advocate James Wolffe last year admitted the prosecution of Mr Whitehouse and Duff and Phelps colleague Paul Clark was wrongful and malicious and addressed parliament last week over the cases.
MSPs heavily criticised Mr Wolffe's predecessor, Frank Mulholland, now a High Court judge, over how the prosecution was pursued, but Lord Mulholland responded the claims were "false and scandalous" and that he had been the victim of an "unfounded personal attack".
Speaking to The Sunday Post, Mr Whitehouse described the exchanges as "extraordinary", saying: "We have seen MSPs accuse the former Lord Advocate, the former Lord Advocate making counter claims, and the current Lord Advocate acknowledging everything needs to be before a public inquiry – but that can't happen until he deals with civil litigation accusing his organisation of negligence.
"The danger is the whole thing spirals out of control. It is totally unedifying and Scotland's justice system is spiralling further into disrepute. Someone, somewhere, needs to get a grip and sort it out.
"The Crown Office is in crisis and there are questions over the judiciary also, given that Lord Mulholland has broken ranks and given statements on the matter. I thought James Wolffe made a fair attempt at admitting something went very wrong and then Lord Mulholland poured a gallon of petrol on the flames.
"My experience was that the Crown Office was ill-equipped to prosecute allegations of serious economic crimes."
A spokeswoman for the Judicial Office said Lord President, Lord Carloway, Scotland's most senior judge, had "no comment to make" over Lord Mulholland's remarks.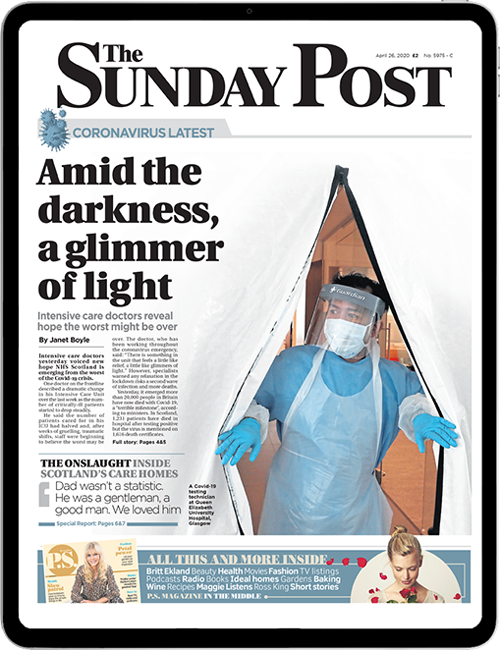 Enjoy the convenience of having The Sunday Post delivered as a digital ePaper straight to your smartphone, tablet or computer.
Subscribe for only £5.49 a month and enjoy all the benefits of the printed paper as a digital replica.
Subscribe