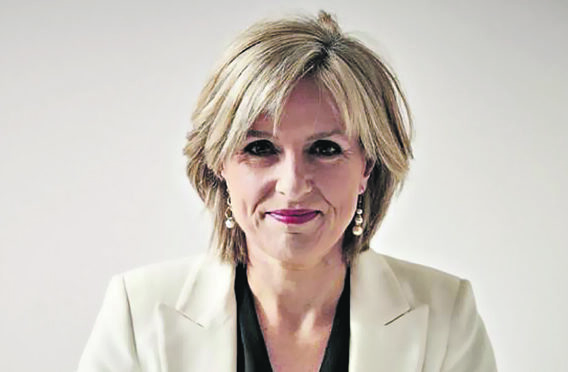 Alice Cooper put it best – "Schools out for summer. School's out forever". And for my youngest daughter that really is the case. Sixth year is over and her school days are now officially behind her.
The leaving ceremony at an Edinburgh church was unexpectedly moving. As soon as I heard that first plaintive note from the bagpipes, I felt myself welling up.
One by one the pupils went up to receive their certificate, dressed in their prom finery. They looked so proud and excited. I was going to call them children there, but they're really not any more. They're at that difficult-to-describe age, teetering on the edge of adulthood but still children to us, anyway. The parents.
We've taken them full of nerves for their first day at primary school, dried their eyes when things went wrong, celebrated their every achievement and agonised with them over every decision they've had to make.
And now it's all over. It's the end of this part of their lives and marks the beginning of the next chapter.
But my daughter won't need me like she used to and that makes me both sad and glad.
One of the teachers talked about what a unique and tough experience these pupils had had. Covid robbed them of three years of a normal school experience. How many hours had these kids spent in their bedrooms wondering what on Earth had happened to their worlds?
The usual milestones of end-of-term concerts and, most importantly, exams were denied to them. We already knew that lockdown had a huge effect on children's mental health.
Recent research commissioned by the inquiry into the Scottish Government's handling of the pandemic found that the health and wellbeing of young people in Scotland was "amongst some of the lowest in Europe".
It also found that it's likely that some impacts, not yet visible, may be far-reaching and long-term. That's a devastating legacy and incredibly concerning.
I'm grasping for the silver lining here but maybe the weird time that we've been through may also have fostered a resilience in many of this generation. We can only hope so. They will certainty have a unique outlook on life after all this.
Anyway, the spectre of Covid was banished for the night of the leavers' do and the young people looked so full of hope. They also all looked amazing, like guests at the Met Gala, with the most glamorous outfits and vertiginous heels. I was quite in awe.
The build-up to the evening had been frenetic. The search for a dress had been an epic task and then there was the hair and make-up to worry about. I was laughing with friends about the fact that when we had our leavers' dance at school it was a very different affair. I borrowed my friend Lynn's dress and, if I remember rightly, plastered on some purple eye shadow and I was good to go.
Now, bearing in mind there were no YouTube make-up tutorial videos back then, I probably looked like a clown. Once we had the cider sorted, the party started. It was all very low-key but nonetheless a fantastic night.
It was daunting to leave school and face up to life as an adult but I don't think we had the same challenges as these kids face.
The world is a more turbulent place now. We're coping with a cost-of-living crisis which may well get worse and, if you listen to some economists, we're hurtling towards a recession as well. And then there is climate change to contend with, which will have a very real impact on my daughter's children and her children's children. I'm almost frightened to imagine what the planet might be like in 50 years' time.
But I'm sure these kids will be up for the challenge and watching them laughing and chatting with their class-mates, I was fascinated to imagine what they might all end up doing. The ceremony finished with words of encouragement for the pupils. They were urged to find their purpose in life and let hope conquer fear. The class of 2022 at our school and all around the country will go on to do great things I'm sure.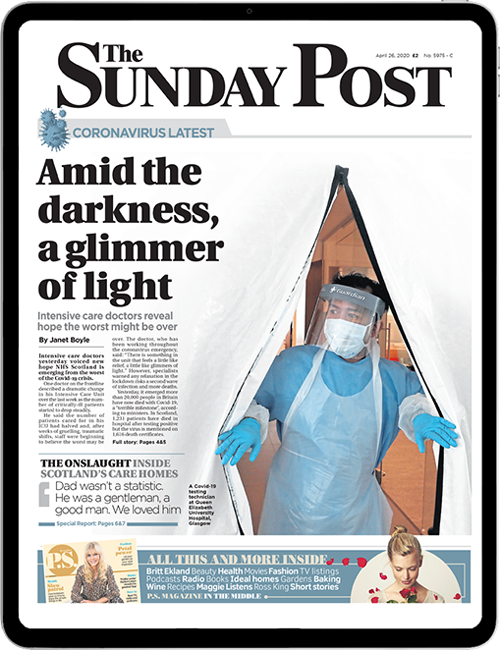 Enjoy the convenience of having The Sunday Post delivered as a digital ePaper straight to your smartphone, tablet or computer.
Subscribe for only £5.49 a month and enjoy all the benefits of the printed paper as a digital replica.
Subscribe