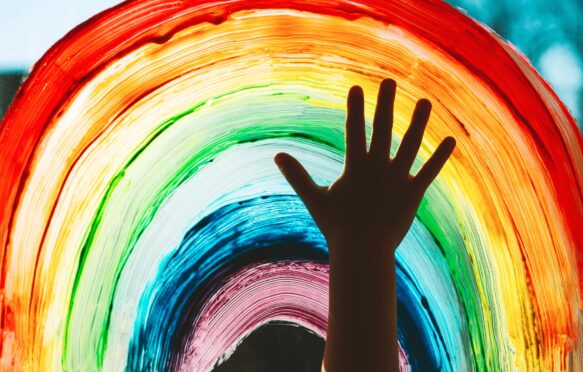 The social worker's voice cracks with emotion as he admits the profession he has committed his life to, one that bears one of the state's biggest responsibilities, is getting it wrong. Week after week, month after month, year after year they make the same mistakes – and everybody knows it. "It's so crazy," he says.
Simon, not his real name, ­manages a team at one of the 32 councils that deliver social work for Scotland's children. He describes a vicious cycle of failing to support families to stay together safely so, by the time an intervention has to be made, circumstances are so bad a child has to be removed.
"Everybody working on the ­frontline is aware that, aside from pockets of good practice, we don't do early help for families anywhere near as much as we should. It never gets the resource it should," he says.
"Social ­workers are constantly wrestling with the dilemma of knowing prevention would stop escalation to the point of removal, but the immediate demand on our time is so big we're just fire-fighting."
It's a vicious cycle that has contributed to record highs of children in the care system across the four nations of the UK with incalculable human costs. Scotland has consistently had the highest rates of children in care, overtaken in recent years only by Wales. More than 100 children in every 10,000 in Scotland were in care living away from their parents at the last official count.
The number that social services investigates is much higher. One in every 23 children in Scotland is investigated by social workers before the age of four, with wild regional disparities, researchers have found. In Stirling, only one in 62 young children is investigated compared with one in eight in Clackmannanshire.
Simon describes how the ­ pressure to close cases, as more and more new ones are referred to his team, means that they "do a focused ­intervention and then we get out. We close the case and wait for it to get worse, then back it comes beyond the point of help".
What Simon is describing is an open secret in the social work system. I've spent three years investigating what's going wrong in England and the situation, although organised differently, is not dissimilar in Scotland.
Removing a child from their parents is one of the most ­ draconian decisions the state can make. It is not a decision social workers recommend lightly. In all my research, I have only very rarely heard of cases where there are miscarriages of justice.
Instead, what I have seen are ­systems that remove more children for the lack of help for a family to stay together safely. Where resources are scarce the priority becomes keeping children safe in emergencies, rather than preventing problems snowballing. This is compounded by the shaming and blaming that happens when things do go wrong, incentivising social workers to become more risk averse.
But the same pressures on the system are also why children are missed, or left in dire circumstances. Less time and fewer resources means children also suffer for longer, and things can go horribly wrong. In 2014, the murder of toddler Liam Fee in Fife prompted an inquiry into how the two-year-old boy had fallen off the radar of protection agencies despite concerned reports from several sources, including his nursery and childminder.
In England the murders of Arthur Labinjo-Hughes in Solihull and then Star Hobson in Bradford last year raised similarly urgent questions. In both cases multiple family members reported concerns about the children to social services who visited and closed the case before the children were murdered. We will learn the full circumstances of what went wrong in those cases when a national review for England reports in the spring.
But it's worth considering just how hard a social worker's job is. They are held to account when children suffer but have very little resources to prevent that suffering.
They have to overcome huge distrust in the communities they work with, often borne of generations of interactions that have cemented a suspicion that is hard to get past. And they have to make the most agonisingly difficult recommendations, carefully balancing the risk of abuse or neglect with the risk that separating them might damage them in some other way later.
A small survey of 28 Scottish social workers by the Social Workers Union, conducted just last month and revealed here for the first time, lays this bare: a third said they could not do their job to the standard they would want to; a further 28% said this was true some of the time. They cited the fact their case loads were too high, as well as the lack of resources. Two-thirds predicted a "massive" increase in new cases in coming months as the pandemic subsides. Some 82% said they experienced workplace stress and a third said they cried at work weekly.
Alison Bavidge, the national ­director of Scottish Association of Social Workers, says: "Our members find it exhausting and distressing. They know that people need support and they are unable to provide it."
She says that one of the ­ hardest things is overcoming distrust in communities. "People think social workers will intervene and decisions will become out of their control," she says. "I'd love to see social workers being like GPs – just there to help with no moral judgment for seeking advice."
It is two years since the care review reported in Scotland, offering a promise of a better way of helping children. It promised to humanise a "fractured, bureaucratic and unfeeling" system and re-engineer it to respond to what children really need from it and to support more families to stay together.
Its 10-year implementation ­programme is called The Promise and in the past week there have been accusations that, only two years in, it is stalling and under-delivering. Only £50 million of the £500m pledged by the Scottish Government for implementation before 2026 has been allocated so far.
Fiona Duncan chaired both the independent review and now the oversight board monitoring the progress of The Promise. She says that Covid has inevitably affected progress but insists there is a shared agenda across the children's social care system and beyond to reform the system and that it will happen.
"As an individual I'm always going to be frustrated because we are talking about people's childhoods. If we can do things more quickly, I think we should be doing things more quickly. I don't imagine there will be a day when I won't feel frustrated about the pace of change," she says.
The solutions are clear: more early help leads to fewer children in care and better outcomes. It's the right thing to do for children, and could even save money in the long run. Official evaluations of one project that focused on early help and better social work in England, called Family Safeguarding, found that in two years the costs of more support started to be offset by the savings from the reduction in children going into care. But systems take years to change, structures creak as they reform and there can be resistance to doing things differently.
Simon just wants the time, resources and training for his team to do the real work he wanted to do when he first chose to become a social worker. "I really, really care about my profession," he says. "It's so important and so misunderstood. But it really does need to change. We have to start reflecting on the damage we can do as well as the harm we can prevent."
Behind Closed Doors: Why We Break Up Families And How to Mend Them by Polly Curtis is published by Little, Brown and out now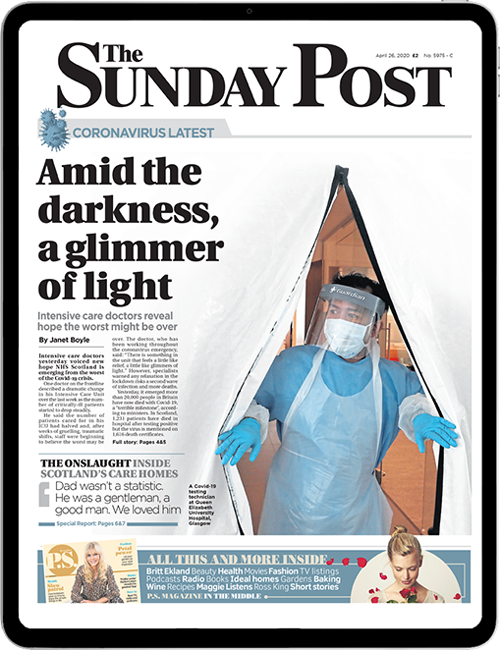 Enjoy the convenience of having The Sunday Post delivered as a digital ePaper straight to your smartphone, tablet or computer.
Subscribe for only £5.49 a month and enjoy all the benefits of the printed paper as a digital replica.
Subscribe