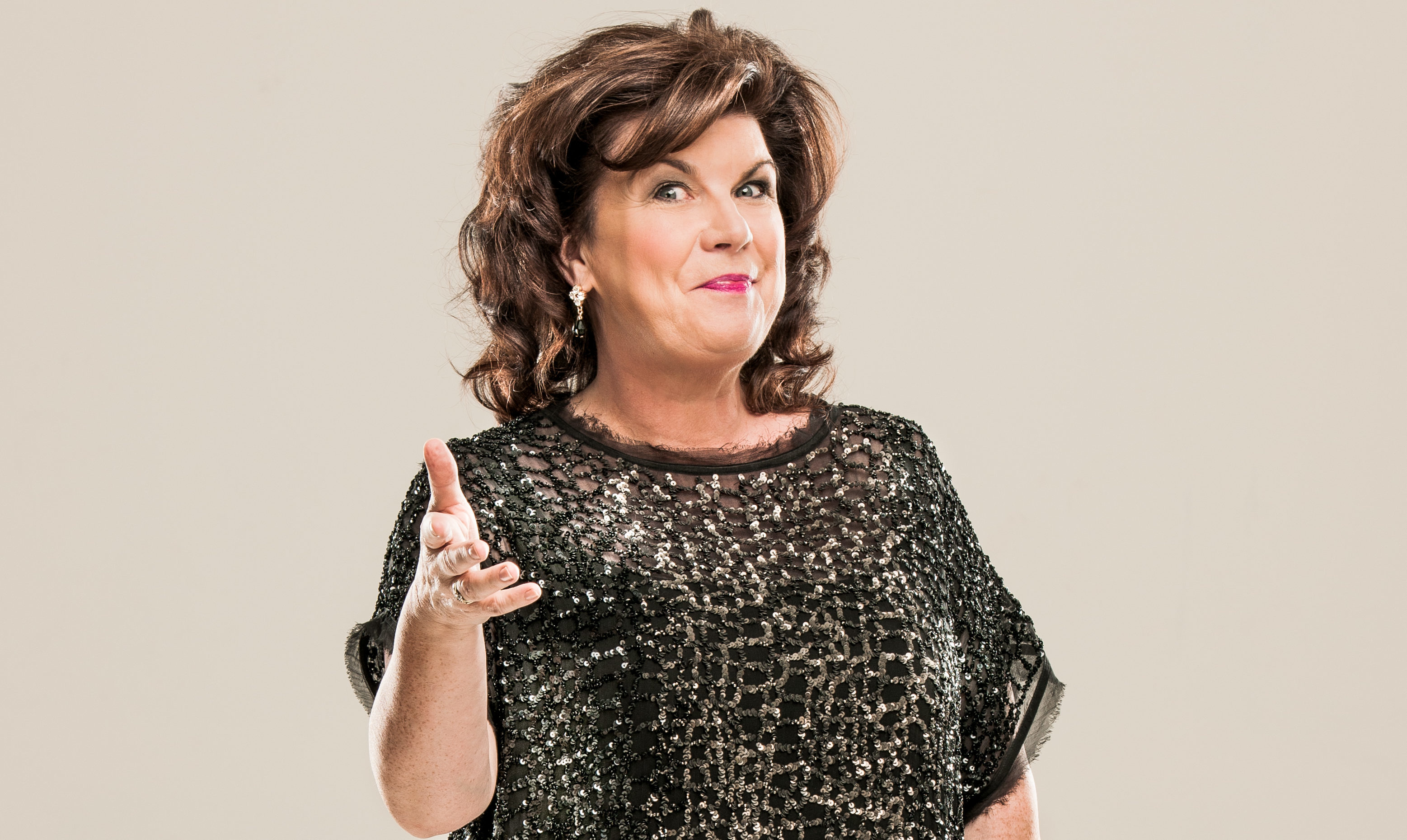 THE laughter lines are being drawn for another round of the battle of the sexes – who is funnier, men or women?
Funny Cow, starring Maxine Peake, is out this week telling how a housewife battles misogyny and prejudice to become a stand-up comedy star in the 1970s.
It's a fictional tale but the prejudice around whether women performing comedy was very real.
And, Elaine C. Smith, one of Scotland's most popular comedy stars, endured plenty of it.
That includes getting poor reviews because, according to the male critic, she wasn't attractive enough, and being told by a comedy legend that women could never be funny.
"The opportunities just weren't there," explained Elaine.
"Even Rikki Fulton, who I loved dearly, said, 'the thing is, women aren't funny'.
"He would explain how women were there to feed the gag to the male comedian.
"It seems shocking now but that was a very prevalent view when I was starting out in the 80s.
"People like Rikki thought we were there to set up the joke for the funny man on stage. And I realise now looking back that male reviewers in particular were crueller when I played Mary Nesbitt – they would say things like, 'well, I don't fancy her.'
"It seemed like funny women didn't exist, or there were very few at least.
"You almost had to be crazy, and generally not a woman that men could fancy.
"That was one of the things you had to give up when you did stand-up, the idea of being attractive."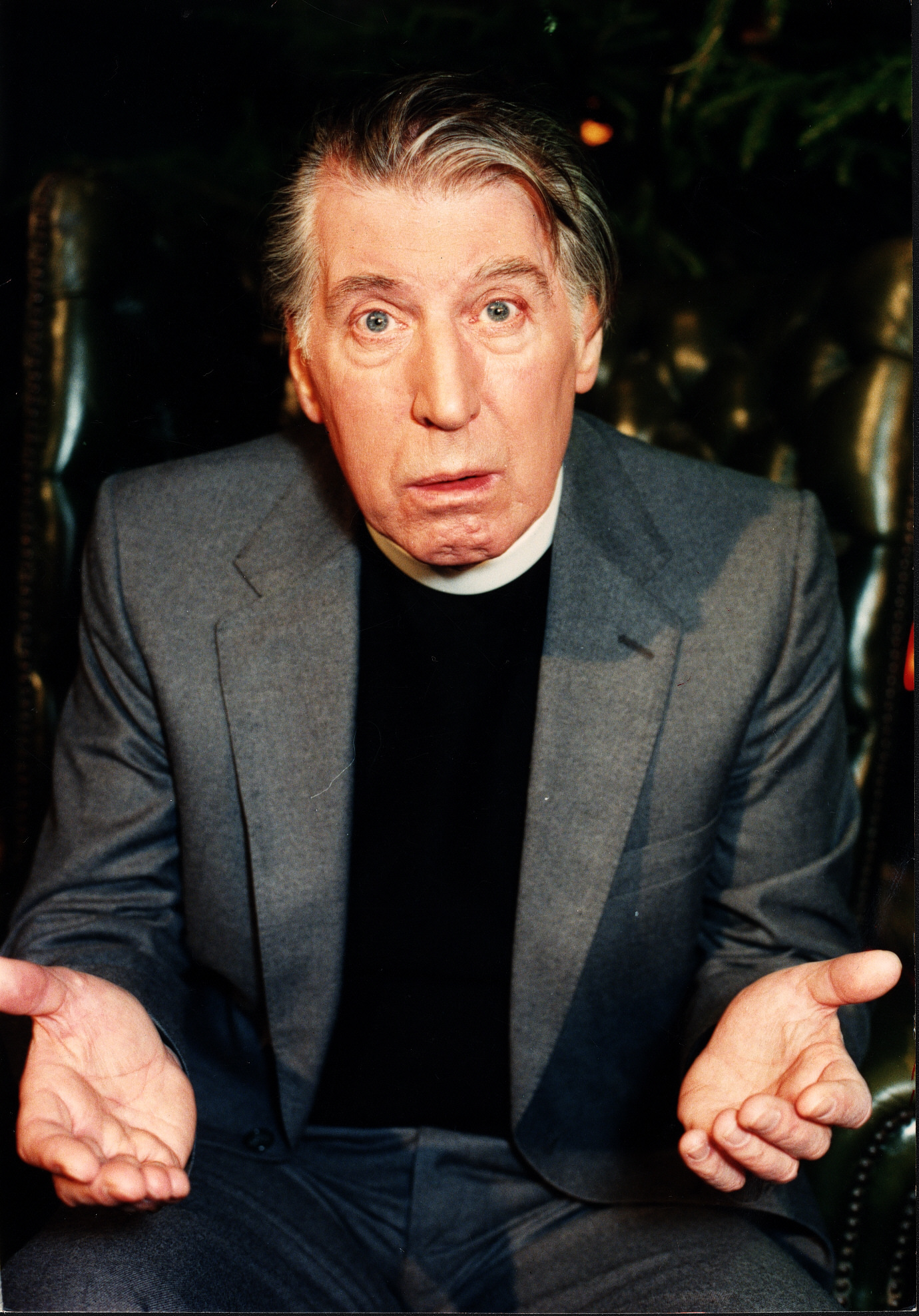 But Elaine, 59, went on to become one of Scotland's most popular female comic performers through Rab C. Nesbitt.
And it was her successful one-woman shows beginning in the 90s that helped change Scotch and Wry star Rikki's mind.
"To give Rikki his due, he wrote to me after he saw my first one-woman show on television and it was the biggest fan letter saying he loved it," said Elaine.
"That meant a lot to me. In fact I made sure I showed it to my pal and City Lights co-star Gerard Kelly – he was very jealous!"
Elaine is starring in Fat Friends, a stage production of the hit TV series about a group of dieting women, playing in Glasgow, Edinburgh and Dundee this month and next.
She took the role because she believes the show celebrates and empowers women – much like women doing stand-up can do.
"Fat Friends is about a group of dieters, and that's what I was talking about 20 years ago in my one-woman show," she said.
"I was going to Scottish Slimmers and there was a shame attached to that, and you feel like you're at Alcoholics Anonymous… 'Hello, I'm Elaine and I'm a fat beep!'
"It was stupid and it was daft but it was liberating to be able to talk about it, and I hope it was liberating for women to hear it."
As well as being empowering for women, Elaine thinks the female perspective opens up new avenues for stand-up.
"The majority of my audience is women and we think about things a bit differently," she said.
"I'll get up on stage and say, 'Before we go any further, I know you've not been listening – you've been too busy wondering what I'm wearing'.
"That gets a laugh because it's true – that's what women are thinking!
"Talking about what I'm wearing leads me into a whole thing about how we judge women, and especially women politicians.
"I like the way Nicola Sturgeon wears a suit. Even though she wears different colours, it helps get us away from the constant gabbing about what she's wearing.
"It's the same for Angela Merkel and Theresa May. They have to do it so you can concentrate on what they're saying.
"But look at the Commonwealth Games. How come the man can wear these nifty go-faster suits? Meanwhile, the women have to compete in bikinis.
"If I was an athlete I'd be in the go-faster suit. What is that about?
"It might be a joke but there's a pressure on even female athletes to look good otherwise people will judge them."
According to Elaine, light-hearted comedy women can be used to talk about issues like domestic violence.
"I do a bit about certain songs that drive women crazy, but it's about domestic violence," she said.
"The first time I did it I could feel the audience gasp. It's all couched in comedy, but people listen if you make them laugh.
"I was brought up with songs my aunties loved that I call the Victim Songs. In the middle of these songs are lines like 'He beats me too/But what can I do?'
"What to do is phone the polis!
"A couple of decades ago that was dangerous ground, and I don't think I ever got the credit for talking about something like that. It was in front of mass audiences where a lot of the women had probably experienced it.
"Nowadays audiences laugh along quite freely but I think at that point I was ahead of the game. It was a bit dangerous."
The Stand Comedy Club opened in Edinburgh 23 years ago, and quickly opened another venue in Glasgow.
Founded by Tommy Sheppard, now Scottish National Party MP and Jane McKay, it's now run by Kenny O'Brien.
"When we started out here 20 years ago we had to take some positive action to make sure there was at least one woman on every bill," he explained.
"Nowadays, at least, there are enough women doing stand-up that it's almost never the case we can't find any females available for a gig.
"Women are still vastly under-represented though. With time women are finally becoming recognised as being as perfectly as capable as men."
And over the past two decades, Kenny thinks audiences have become comfortable with women making jokes about controversial topics.
"There's less expectation that women will only discuss periods and childcare and how useless their husband is," he said.
"Women are more able to discuss anything and have audiences willing to listen.
"Women can swear if they want to, or discuss taboos and it's no more shocking than if men do."
One of Elaine's comedy heroes is funnywoman Dorothy Paul.
"The tradition in Scotland was that men were funny, but Dorothy Paul showed you don't have to go out there with gag after gag," she explained.
"There's someone with great tales and stories, and that's the type of comedy I think women prefer."