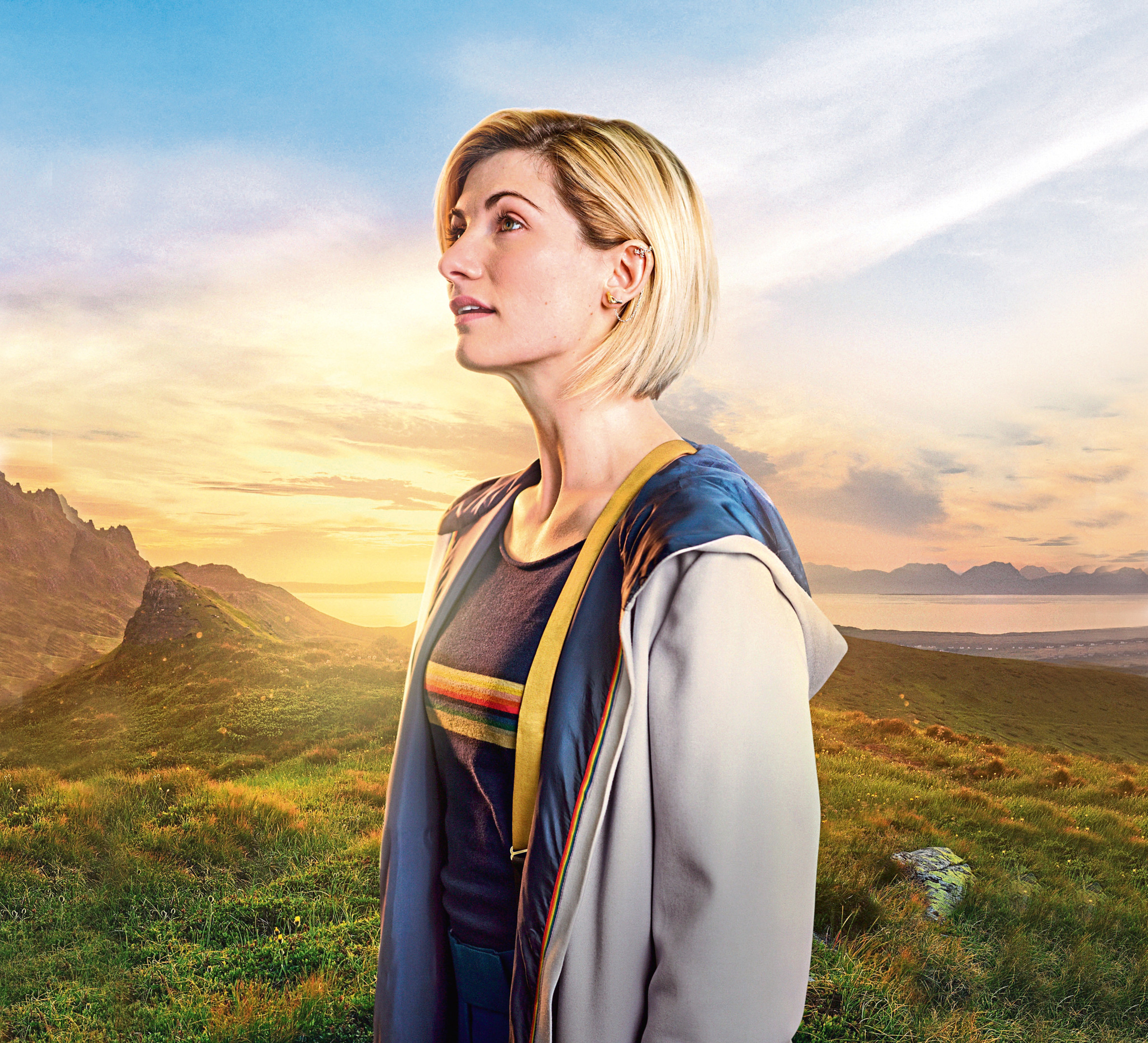 THIRTEEN – unlucky for some.
And when she was cast as the 13th Doctor Who, Jodie Whittaker had the misfortune to take flak from a few silly people who simply couldn't accept a woman in the role.
"He's a Time Lord, not a Time Lady!" they wailed.
But with typically Yorkshire common sense, Jodie points out that as the Doctor is an alien and a Time Lord, the concept of gender is beyond him. Or her!
She says: "The thing about gender in this is that the Doctor is the Doctor. So gender is irrelevant.
"But within the world of history, within a social element, sometimes gender is relevant. And that would be a wasted moment if that wasn't acknowledged in some episodes.
"It's a wonderful thing being the first Doctor who's a female, and I am enjoying the conversation but if it is still a thing in five years' time, that would be disappointing.
"I just hope we start to see that women are not a genre in that sense."
Jodie, the mother of a young daughter, also hopes her Doctor will be a positive role model for boys and girls, adding: "It's a bit of a myth that boys can't look up to girls but girls can look up to boys and that is all right.
"It isn't like that. Your heroes are your heroes. Doctor Who will be important for so many girls. They don't have to be the sidekick to their heroes any more.
"But it's also massively important in getting young lads to look up to their mum and their sisters. It's telling them there's nothing wrong with looking up to a woman.
"It won't necessarily be for some people and it's just not realistic to think you'll be a piece of gold for everyone.
"It's not that I don't care but why try to be for everyone? You'd be destined to fail."
However, Jodie's already been accepted by a famously hard-to-please crowd having had a great reception at the legendary Comic-Con, the San Diego convention where die-hard fans meet their heroes.
It was only when she walked out on stage to meet 6,000 whooping American Whovians, she realised the show's global impact.
"That was my Wembley moment! You can't really see but when they turned the lights up, it was extraordinary.
"There's 6,000 people cheering and some have my costume on despite never seeing me in the role. It was like nothing I've ever experienced."
Jodie is close friends with Chris Chibnall, Doctor Who's new "showrunner", having starred in his hit series Broadchurch but that didn't count for anything when it came to casting the next occupant of the Tardis.
"It certainly was not handed to me on a plate," she insists. "There was a long process, as there should be.
"They needed to make sure I was right for the part. You have to put yourself in a position where you're going to fight for a role like this – you want someone who'd be fighting for it because it's such an honour."
Unlike her immediate predecessor, Peter Capaldi, Jodie isn't a long-term fan of the long-running sci-fi show.
She admits: "I have come at this as a new Whovian. I do not have a back catalogue of knowledge but I've entered into the world and I feel immersed and included already.
"I have to say, I got more into it when it got brought back. Even though I'm 36, I'd say my interest in it sparked with Christopher Eccleston and David Tennant.
"And I think that's what seems exciting about it, because you can list these 13 actors and none of us is similar. Even when it's been 12 men, none of them was similar."
With a casting decision as momentous as this, secrecy was paramount.
"Obviously this is so CIA, you'd never break this code!" laughs Jodie. "My agent had a world of pain as they sit on open floors.
"It was a full military operation, I basically whispered for three months. It was getting really tedious that even in my own kitchen, I was still talking like that.
"If the window was open, I'd get like: 'What have I said? What have I said?'.
"I told my husband – that doesn't count, does it? – and I told my mum. And then my dad was FURIOUS!
"It's the dream part. You can never say I'm typecast, you don't get typecast as a Time Lord. I'm never going to regurgitate anything doing that, which is amazing."
Series boss Chibnall says: "The Doctor is one of television's most brilliant and enduring creations.
"The Doctor will still be the same mercurial, funny, strange, contradictory character, an adventurer in space and time, gathering up friends along the way and solving problems by thought and wit rather than punches and violence.
"The Doctor and her friends will be fighting monsters, solving mysteries and righting wrongs, just as they have done for five-and-a-half decades now.
"You'll laugh, gasp and your kids – or you – might hide behind the sofa."
Unlike recent series of the show every episode is a complete story rather than involving complex storylines.
"Each week is a new treat," Jodie adds. "Also, did I mention monsters?"
Doctor Who returns to BBC1 on Sunday October 7 at 6.45pm.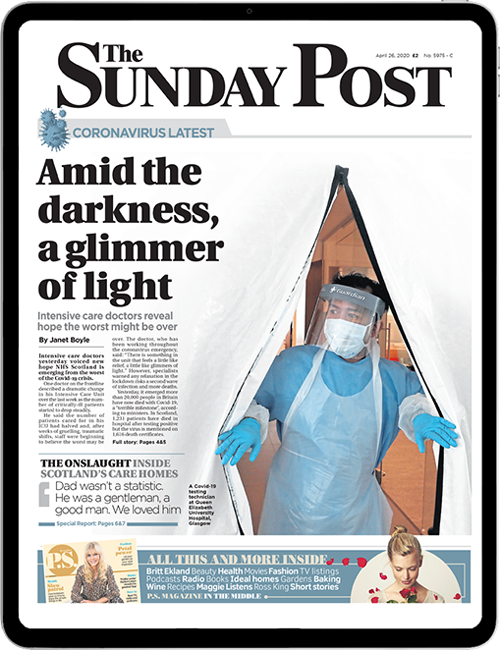 Enjoy the convenience of having The Sunday Post delivered as a digital ePaper straight to your smartphone, tablet or computer.
Subscribe for only £5.49 a month and enjoy all the benefits of the printed paper as a digital replica.
Subscribe