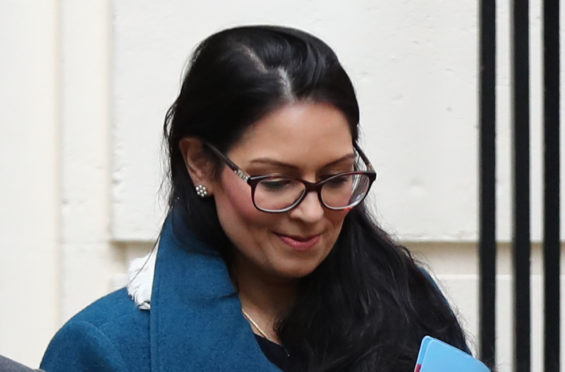 An SNP spokesman has said cutting immigration would be "hugely damaging" for the Scottish economy and called for the issue to be devolved to the Scottish Government.
It comes after the Home Secretary, Priti Patel, said a Conservative government would "reduce immigration overall" through the introduction of a points-based system after Brexit.
However, ministers also made clear that they were abandoning the party's long-standing commitment to get net migration down below 100,000 a year – a target they have never met.
Ms Patel said: "We will reduce immigration overall while being more open and flexible to the highly skilled people we need, such as scientists and doctors.
"This can only happen if people vote for a Conservative majority government so we can leave the EU with a deal."
Kirsty Blackman, SNP candidate for Aberdeen North and economy spokesperson for the party, stated that SNP wants to "encourage" immigration.
"We would like to encourage EU nationals to come here. We would like very much for freedom of movement to continue," she told the BBC.
She added: "If we end up in a situation where if we cut immigration, government revenue goes down and we've got less money to fund the NHS for example."
The UK Prime Minister Boris Johnson said: "I have been pro-immigration, but also in favour of control."
Labour leader Jeremy Corbyn said: "We have got to be realistic about the needs of our economy for bringing workers in, skilled workers in to help us."
Security Minister Brandon Lewis told BBC Radio 4's Today programme: "We are not setting some arbitrary target.
"We want to introduce a new points-based system that is fair and equal to the entire world. That gives us control and we can then see immigration being reduced."