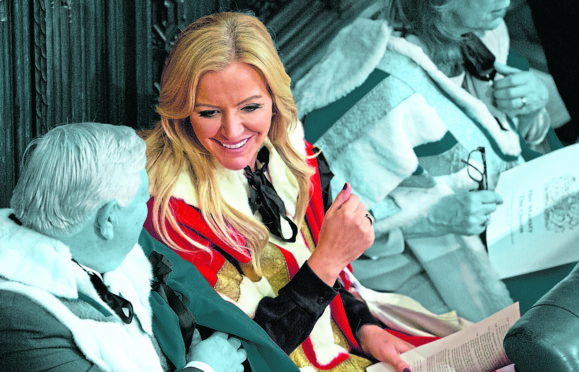 The SNP is calling on Rishi Sunak to withdraw the whip from Tory peer Michelle Mone over claims she banked almost £30 million from a personal protective equipment (PPE) company awarded government contracts during the pandemic.
The party also called for an independent probe into contracts awarded to suppliers with connections to the Conservatives, as SNP MP Brendan O'Hara tabled a raft of questions about PPE procurement.
The moves increase pressure for answers on the PPE scandal after Labour, Lib Dem and Green MPs last week said the whip should be withdrawn from Mone.
The UK Government set up a so-called VIP lane to fast-track bids to provide PPE at the start of the pandemic but earlier this year the High Court ruled it was unlawful. PPE Medpro, a firm linked to Mone's husband, Douglas Barrowman, was among those awarded contracts to supply PPE, after securing a contract worth more than £200m.
However, leaked bank documents seen by The Guardian suggest £65m of apparent profit from the deal were moved to an Isle of Man-registered trust benefiting Barrowman; £46m was then moved into his personal bank account and, from there, £29m was sent to an off-shore trust benefiting Mone and her children.
Mone, 51, had lobbied ministers for PPE Medpro to be put in the VIP lane – apparently days before the firm was legally formed – and it then won two contracts worth £202m to supply gowns and masks.
An offshore trust which had Mone and her children as its beneficiaries later received £29m which originated from PPE Medpro's profits, according to an HSBC report revealed in The Guardian. Mone denies benefiting financially from the firm and says that was why it was not included in her House of Lords register of financial interests.
She is facing a Lords standards committee inquiry and properties linked to the peer were raided in connection with a National Crime Agency investigation into PPE Medpro. SNP MP Brendan O'Hara, the party's Cabinet Office spokesperson, said: "Rishi Sunak pledged when he took office that he would lead a government with integrity.
"It is now only right that he matches that rhetoric with action and suspends the whip from Baroness Mone and addresses the serious questions hanging over this entire shameful episode.
"Of course perhaps the reason the Tory government doesn't want to talk about Baroness Mone's millions is that she is only the tip of a very large iceberg of its politically connected pals who benefited like this.
"That is why there should be an independent investigation into the full extent of this profiteering at a time of national crisis.
"I think most fair-minded people would agree it is obscene that people were able to make such vast profits from a government PPE contract while the country suffered through the pandemic."
More than £13bn was spent on PPE during the Covid pandemic but billions were wasted in fraud and on unused equipment. The government is spending £770,000 a day storing PPE in China.
For the past 10 months civil servants have been seeking to recoup money from PPE Medpro for unused gowns, through a dispute resolution process.
Last week we told how trade unions want changes to prevent any repeat of the "bandit capitalism" linked to PPE procurement.
Gordon Beattie, director of National Procurement at NHS National Services Scotland (NSS) said it did not purchase equipment from PPE Medpro, adding: "It's important to note NHS Scotland procurement is fully devolved and was entirely separate from the way in which NHS England secured supplies of PPE."
No 10 and the Cabinet Office referred a request for comment to the Conservatives but the party did not respond. Mone did not respond to a request for comment.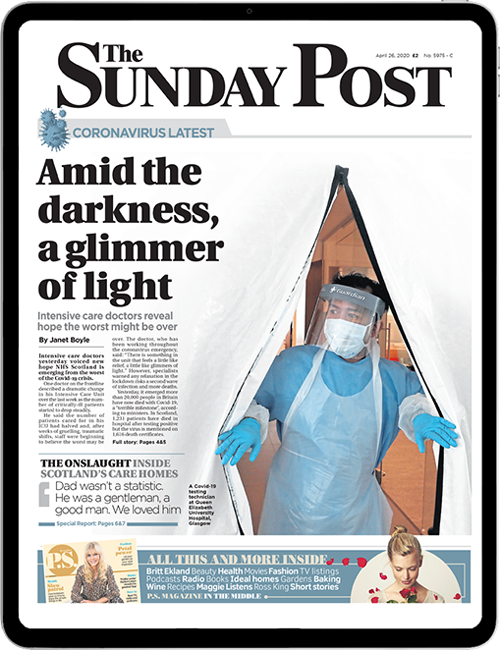 Enjoy the convenience of having The Sunday Post delivered as a digital ePaper straight to your smartphone, tablet or computer.
Subscribe for only £5.49 a month and enjoy all the benefits of the printed paper as a digital replica.
Subscribe