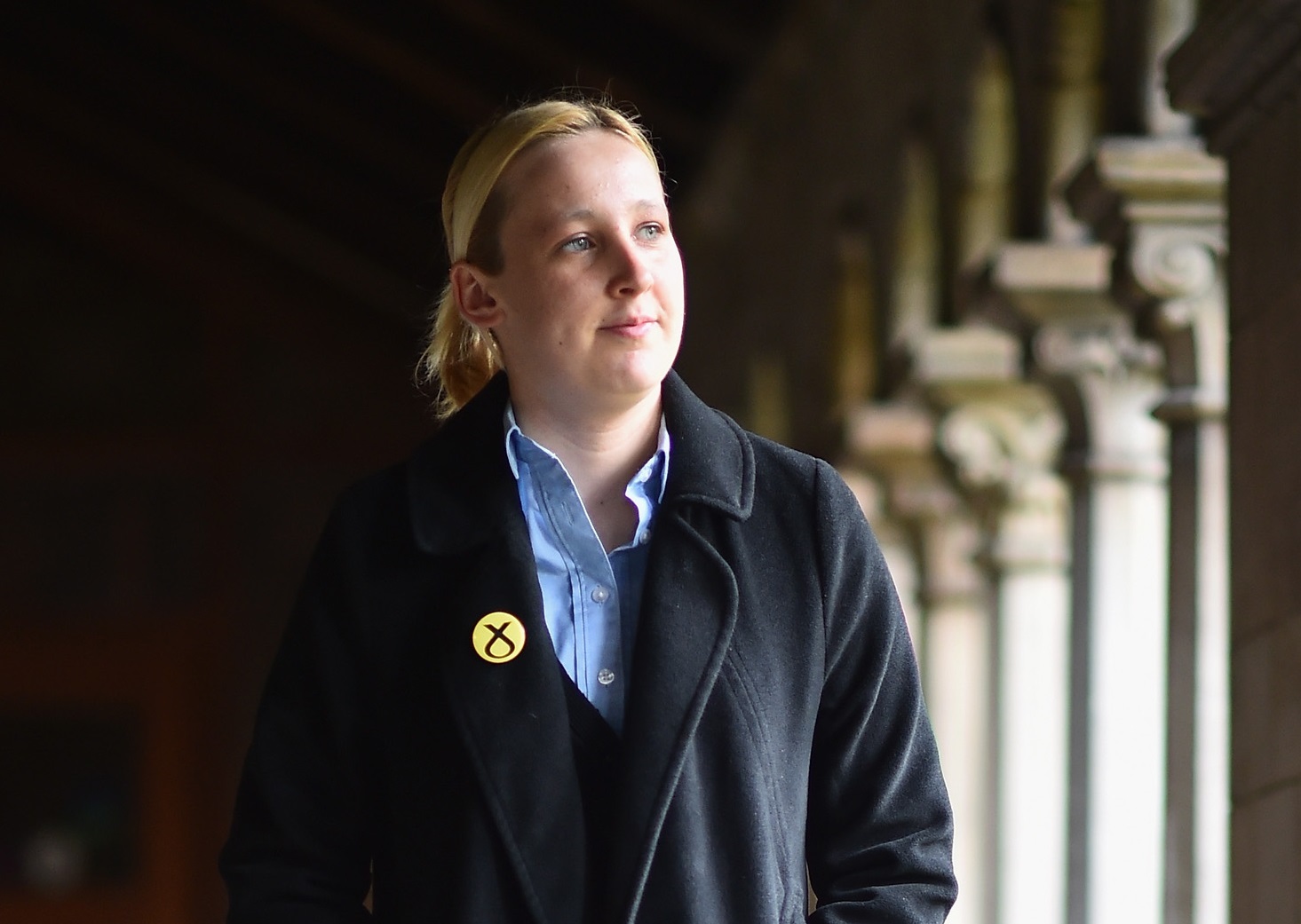 BRITAIN'S youngest MP Mhairi Black has revealed she may stand down at the next general election.
The SNP firebrand has said she "hates" being at Westminster and finds it "depressing".
Asked directly if she will stand for re-election, she told The Sunday Post: "I don't know."
And 22-year-old Ms Black – a household name after becoming the UK's youngest MP since 1667 – added: "I think you should only stand in politics if you think there is a need for you to be in it."
She said of working at the House of Commons: "It has been nearly two years and I still hate the place.
"It is depressing.
"It is the personal elements – it is a pain to come up and down every week and you are working with a number of people you find quite troubling.
"Professionally, it is more just that so little gets done.
"It is so old and defunct in terms of its systems and procedures – a lot of the time, it is just a waste of time."
The revelation that she may stand down in 2020 when the next general election is due will surprise supporters who have hailed her as a plain-speaking politician who young voters can relate to.
Last week, she made headlines when she seemingly mouthed "you talk *****, hen" while Tory minister Caroline Nokes was debating housing benefit cuts in the House of Commons.
But Ms Black says she is fed-up of being asked about her youth.
"I'm sick of folk mentioning it," she said. "During the campaign, no one asked about my age, it was all in-depth political questions.
"What I always say is that trying to tailor politics to be 'young, hip and cool' is exactly the kind of patronising guff that puts off young folk. If you want to talk to young folk about politics then just talk politics. They will listen."
She has found pals in the most unlikely of places, though, jokingly calling the Eton-educated, arch-Eurosceptic Tory Jacob Rees-Mogg "her boyfriend".
"I get on quite well with a lot of the Labour old guard and quite a few Tories actually," she said.  "There is my boyfriend – Jacob Rees-Mogg. He's my favourite.
"It's the kind of place where, if you are reasonable with folk then they will soften a little."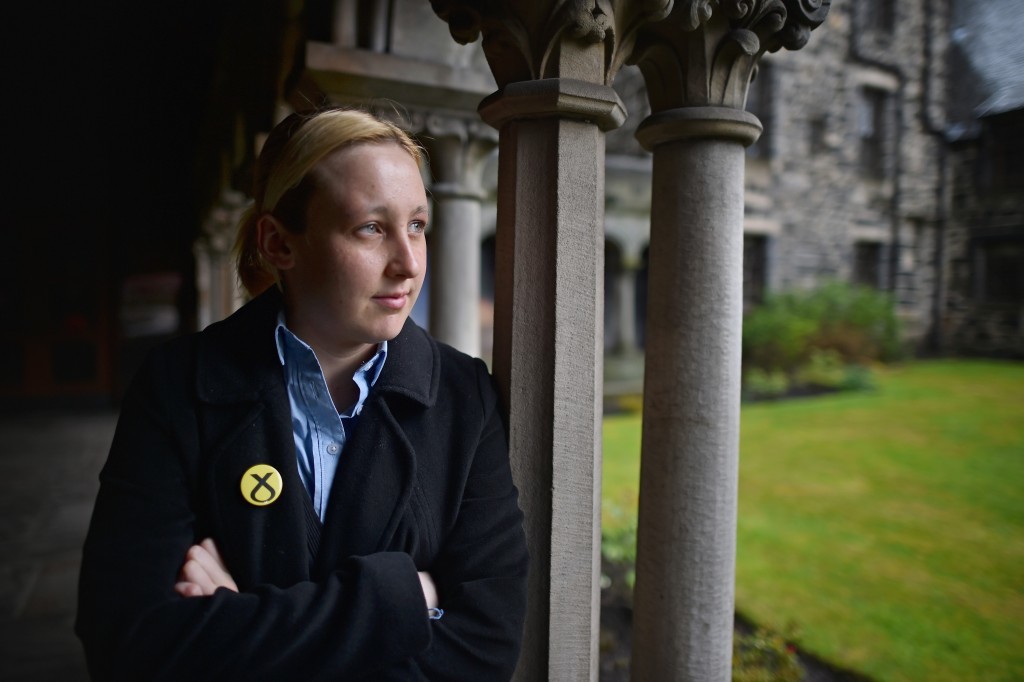 When told she is viewed by some as a future SNP leader, Ms Black laughs off the idea.
"Have you seen how little personal time Nicola Sturgeon has? I wouldn't fancy that at all," she said.
But asked if she would agree to be the poster girl for the Yes campaign if there's is a second independence referendum, she said: "I would do whatever I need to do. It is why I got into this whole game, so aye I would. Independence is going to happen.
"I don't know how, I don't know when, but it is going to happen. All roads point to it."
Outside politics, life has changed dramatically for the Paisley-born politician who has represented the seat of Paisley and Renfrewshire South since the SNP landslide in May 2015.
For one, she has quit smoking, switching instead to e-cigarettes.
She said: "I stopped about a year ago. It saves you so much money. This e-cigarette cost £20 and it does me for about two months. I am a pure cheapskate quitter."
Second, she has a long-term partner.
"She will kill me if she ends up in a newspaper, so I can't tell you anything.
"She works for a breast cancer charity but I can't say more."
While Ms Black is unsure if she wants to be an MP again, she says she is relaxed about her future.
"I have a habit of falling into things," she said.
"I fell into university, fell into this and have fallen into most jobs I've had."
Mhairi on May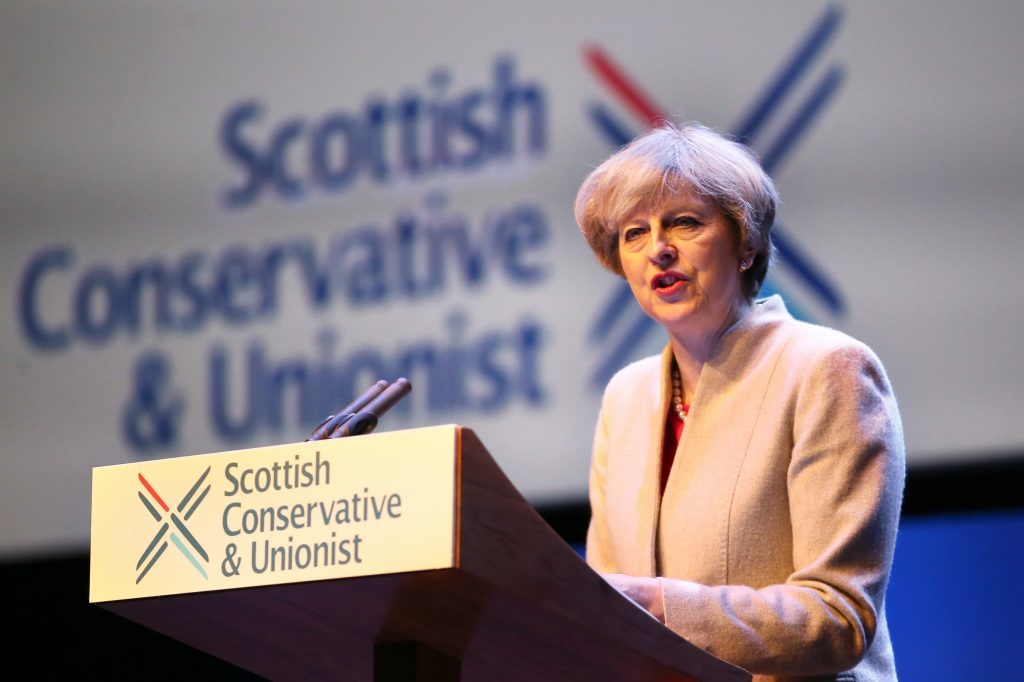 THERESA MAY has failed to impress Mhairi Black.
She believes the PM is rubbish when it comes to holding court in the Commons cauldron and has terrible "patter".
Ms Black said: "May is worse than Cameron. I don't know if it is arrogance or nerves, but she told us our Brexit would be red, white and blue. What kind of patter is that?
"I don't think she is good at thinking on her feet. At PMQs, you can always tell which lines are planned.
"Sometimes Cameron could be quite funny. Theresa May has just not got it."
And the MP – who stunned Labour when she took Douglas Alexander's Paisley and Renfrewshire South seat – thinks Jeremy Corbyn is a get out of jail free card for Mrs May.
"She and the Conservatives are very lucky that Labour are such a shambles because they could be eaten alive," she added.
'Brexit is proof that Scotland is ignored'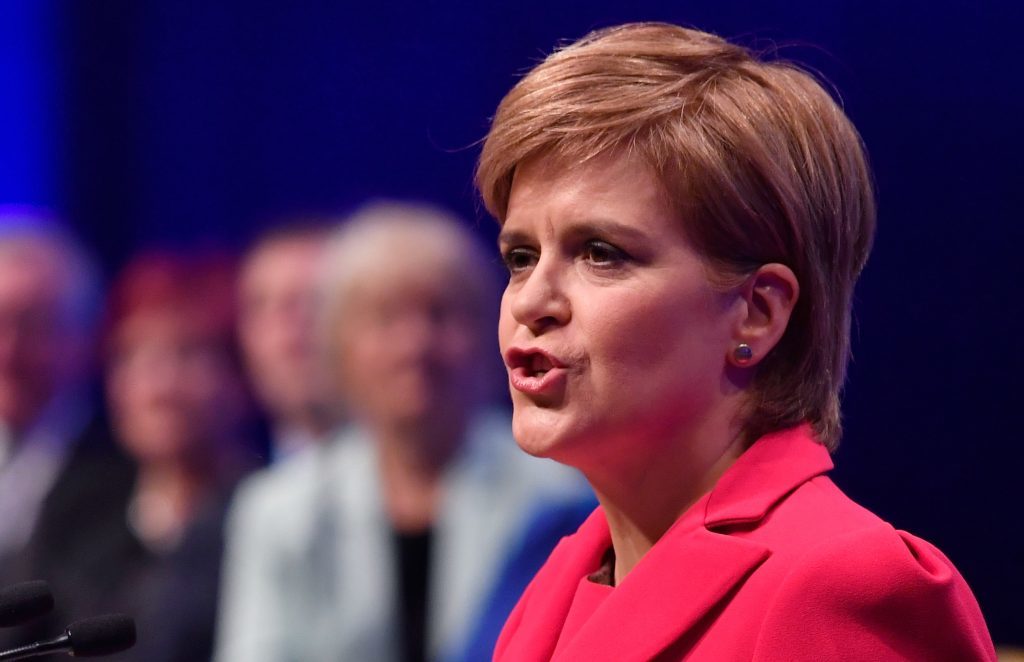 MHAIRI BLACK thinks Westminster is "running scared" of the SNP as fervour grows around talk of a second independence referendum.
Like many in her party, she believes Brexit is a game-changer that has shifted the goalposts for the Scottish electorate.
She said: "I think this time round, because everything that we said would be a reality has happened – Brexit, more austerity, hard-right wingers getting their way again and again, and Scotland being subject to the will of Theresa May – the No camp's arguments will not hold.
"The Brexit vote has shone a light on how Scotland's vote does not count in the UK.
"You could look at the map of votes and see it was unfair. It has finally clicked for people. We are definitely hearing it on the doorstep, even from those who voted Leave."
SNP MP Ian Blackford and Ms Black form the party's pensions team.
Voters were persuaded their pensions would be safer with Scotland in the union.
"The notion your pension is safe within the UK has been completely blown out of the water over the last two years," she said.
"The new state pension will be worse, particularly for women."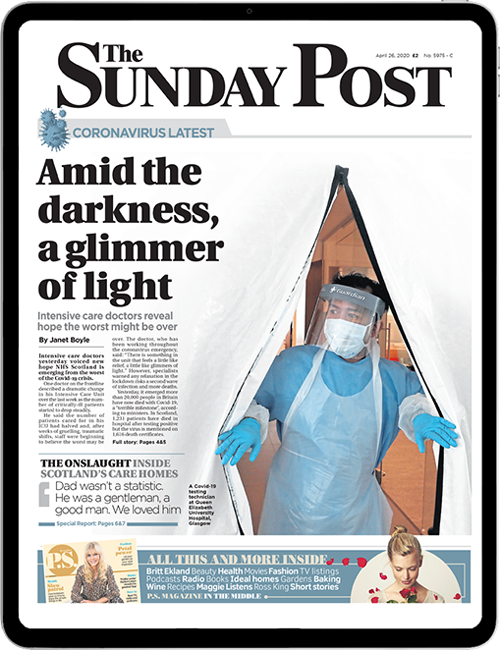 Enjoy the convenience of having The Sunday Post delivered as a digital ePaper straight to your smartphone, tablet or computer.
Subscribe for only £5.49 a month and enjoy all the benefits of the printed paper as a digital replica.
Subscribe