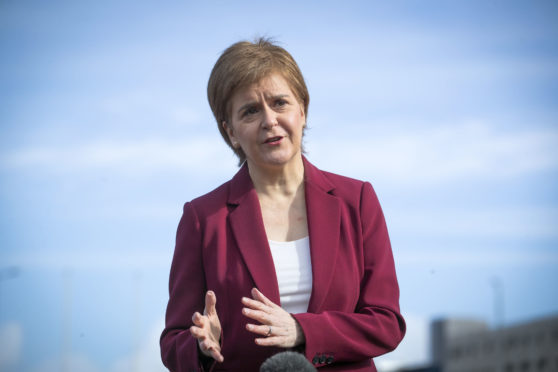 The SNP yesterday insisted Scotland could afford independence after analysts warned of a fiscal black hole caused by the pandemic, Brexit and lower tax revenues.
The research published by the Financial Times estimated Scotland would have a fiscal deficit – the difference between revenue and public spending – of almost 10% of the country's gross domestic product after leaving the UK, which is higher than most countries.
The report came days after another from the Institute for Fiscal Studies suggesting the Scottish government was using some temporary Covid-19 funding to pay for permanent spending commitments such as free school meals, free public transport and council tax freezes.
The FT estimates an independent Scotland will have a deficit of 9.9% of GDP, falling to 8.7% with lower defence and other costs shared with the UK.
To reduce it to 3% – the deficit member states of the EU are expected to stay within – would mean annual tax rises or spending cuts equivalent to £1,765 per person.
In response, however, the SNP said: "Almost all independent countries operate a deficit and manage a debt. Indeed, the UK currently has a national debt in excess of £2 trillion.
"And because of the Covid crisis, most countries are running extremely large deficits, yet no one with any credibility is suggesting the correct response to these large deficits is spending cuts and austerity. To suggest that, Scotland would be the exception is ludicrous.
"In fact, pre-Covid, Scotland's tax revenues were estimated to cover all devolved spending on day-to-day public services – such as the NHS and schools – as well as all spending on pensions and all social security. In other words, we could pay for all those things that matter to people without borrowing a single penny. An independent Scotland would have the power to make different choices, with different budgetary outcomes."
Neil Shearing, an economist at consultancy Capital Economics, said an independent Scotland would need "a large fiscal adjustment and its government would have to communicate its intentions in a clear and credible way to markets".
He said he did not think Scotland's financial position under independence would be "necessarily a disaster" but added: "The nightmare scenario is a fiscal plan that lacks credibility, issued in a currency that lacks credibility, on top of a relatively large stock of existing debt and coming at a time in the future when global yields are much higher."
Last week the Institute for Fiscal Studies said public funding per person was 30% higher in Scotland than England.
IFS associate director David Phillips said: "Likely tight spending plans in Westminster could mean the next Holyrood administration will have to consider tax increases or cuts to some services – not least to pay for long-term policies on free school meals, public transport, council tax and mental health that this year will be paid for using temporary Covid-19 funding."
Meanwhile, the party says it knows nothing about a fraud investigation into party finances after police confirmed a complaint has been received about £600,000 of ring-fenced funds raised to campaign for independence. Police Scotland confirmed last night they are investigating an allegation of fraud after a complaint was made on March 25.
The party said: "We don't know anything about any investigation."
Party treasurer Colin Beattie yesterday sent an email to everyone who donated to the referendum fund to say £593,501 remains earmarked for a referendum.
Police Scotland said: "We received an allegation of fraud around 4.40pm on Thursday, March 25, 2021. Inquiries are ongoing and at an early stage."
The launch of a fraud probe comes after Arbroath and Montrose SNP branches were each asked to repay £10,000 of coronavirus business support grants claimed from Angus Council in July. Tim Rideout, who is convener of the party's Scottish Currency Group, had encouraged the grant applications.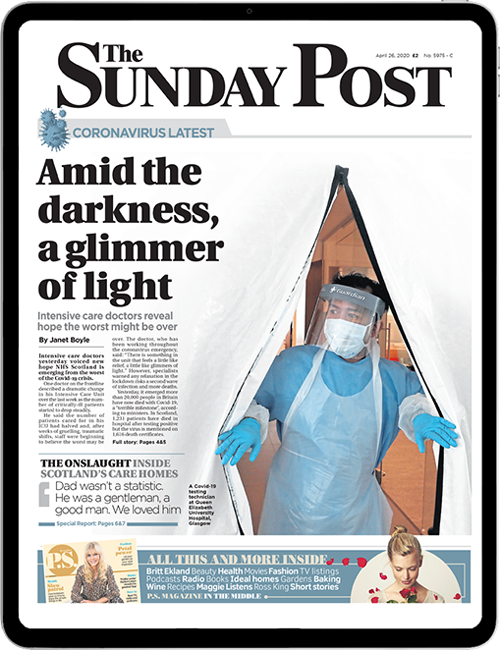 Enjoy the convenience of having The Sunday Post delivered as a digital ePaper straight to your smartphone, tablet or computer.
Subscribe for only £5.49 a month and enjoy all the benefits of the printed paper as a digital replica.
Subscribe