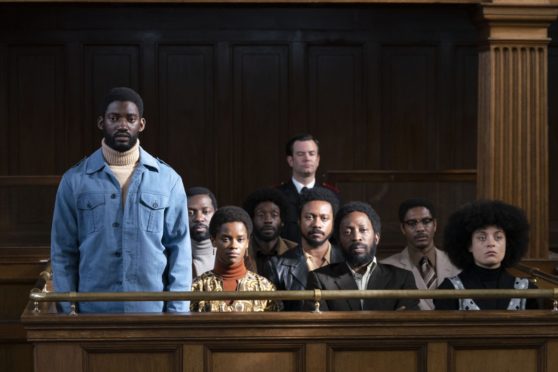 It was a watershed moment, a landmark trial in Britain's most famous court, a fork in the road in the history of civil rights.
The acquittal of nine black people unjustly accused after a campaign of racist harassment by police was well-known even before the drama of the case was recreated in a film by Oscar-winning director Steve McQueen. The pivotal role of a young Scots lawyer was not, perhaps, so well remembered.
Barrister Ian Macdonald devoted his life, until his death last year at the age of 80, to securing civil rights for all. Today, as his role in defence of the Mangrove Nine is remembered, his widow, colleagues and those he represented during an illustrious career, hail his passionate lifelong fight for equality.
At the Mangrove trial at the Old Bailey, he represented Barbara Beese, a member of the Black Panthers, while also advising some of the other activists in the running of their own defences.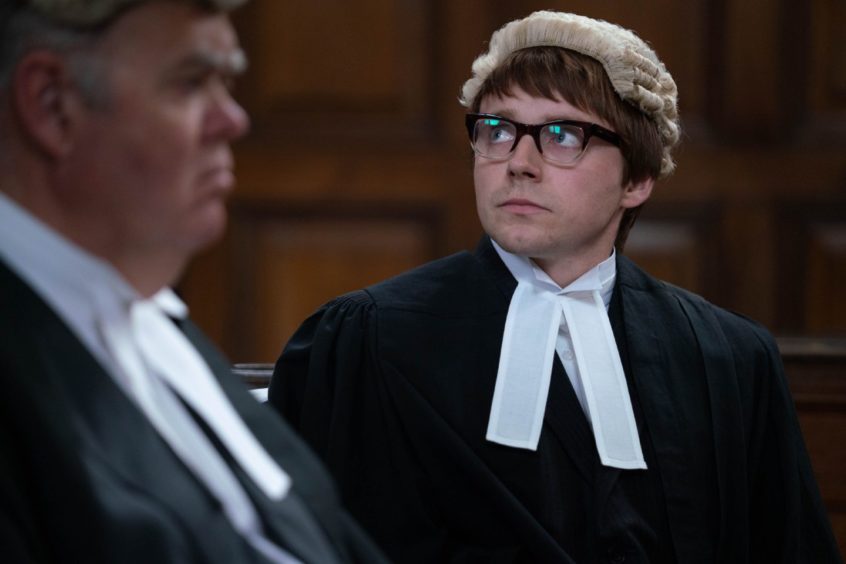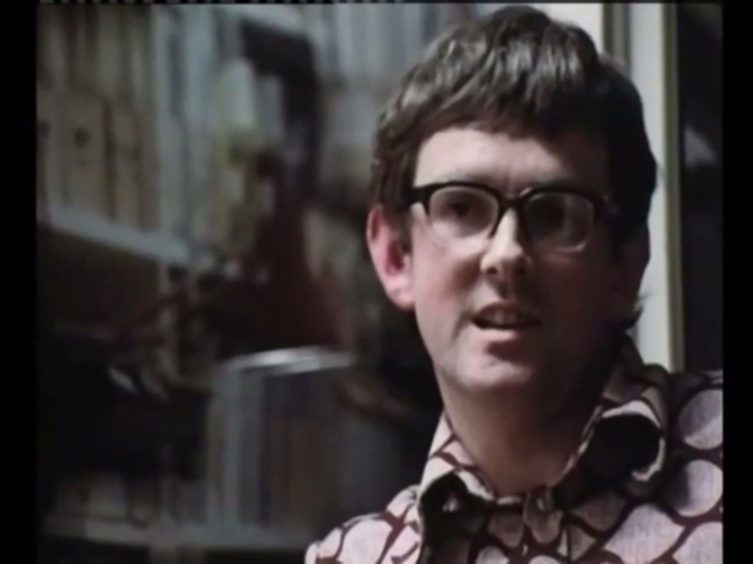 His refusal to abide by the courtroom norms and willingness to challenge the court was clear from the start of the trial in 1970 when he spent two days arguing for an all-black jury on the grounds that the law required the defendants to be tried by their peers, even citing Magna Carta and its principle of a fair trial for all.
The defence managed to ensure there were two black people on the jury of 12 and show that the Mangrove Nine were not willing to sit back and defer to the court.
Their arrests came after a protest was sparked by repeated police raids on the Mangrove, an all-night restaurant in Notting Hill, popular with visiting celebrities, from Nina Simone to Marvin Gaye, but also a hub for the neighbourhood.
After 55 days on trial at the Old Bailey, and more than 50 witnesses called by the prosecution, all nine accused were acquitted of the main charge of inciting a riot.
Judge Edward Clarke concluded that there had been "evidence of racial hatred on both sides", remarks that sent shockwaves through the British establishment. Home Office documents have since revealed a policy to stop London's emerging black power movement.
In his closing statement, Mr Macdonald said that the judge had acted with "naked judicial tyranny" and told the jury the true authority in the courtroom lay with them.
Human rights barrister Geoffrey Robertson QC, who has represented Salman Rushdie and Julian Assange, said: "It was the first time there was a fightback. Previously, police had framed members of the black community, hippies and the underground press without difficulty.
"Ian was one of the first lawyers prepared to take the fight to them and expose police oppression.
"Ian went on to become the expert in immigration law and, over 50 years, was central to repelling efforts by the Home Office to act unfairly towards asylum seekers.
"He also wrote the leading textbook on immigration law, now in its tenth edition, which will live on after him."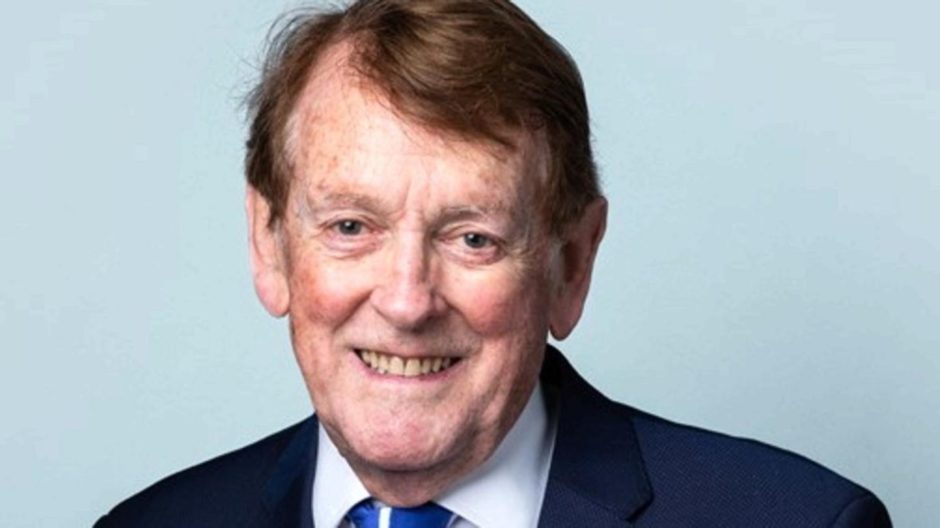 Mr Macdonald is portrayed in Mangrove, one of five films in the Small Axe series illuminating black British history by McQueen, by actor Jack Lowden, who has also starred in Dunkirk and Mary, Queen Of Scots.
His widow, Brigid Baillie, a fellow barrister and also born in Glasgow, said: "One of the things he caught was that Ian was quite mischievous and liked to wind judges up. There was a glint in his eye when he was being mischievous.
"Ian believed passionately in what he did and had incredible enthusiasm for the law in terms of using it to secure justice.
"Racism and racial discrimination are acknowledged now in a way they hadn't been previously. But he recognised there were still huge problems of racism within the immigration system.
"He was scathing about government reforms and the hostile environment created by Theresa May.
"I gave up asking him if he was going to retire because he was never going to. Being a lawyer was who he was and his enthusiasm and passion for what he did was immeasurable."
Ms Baillie, who scattered Mr Macdonald's ashes in the Highlands, said that her husband, who studied at Cambridge, was "immensely" proud of his Scottish roots.
"His father, who was chairman of the Commercial Bank of Scotland, sent his three children to boarding school. His sisters stayed in Scotland but Ian was sent to Rugby when he was 13. He said to Ian, 'Let's show the English how it's done.'
"When he attended Rugby, Ian would wear the kilt on Sundays. Other pupils tried to take the mickey and see what he had under his kilt, but they only did it once. He wasn't one to be messed with. He was incredibly strong, sporty and captain of all the sports teams. He felt he had to prove himself as a Scot in this English school."
Mr Macdonald also represented Duwayne Brooks, who witnessed the racist murder of his best friend Stephen Lawrence in south-east London in 1993, in a public inquiry held five years later.
The inquiry concluded that the Metropolitan Police was institutionally racist.
Mr Brooks, who was awarded an OBE for his public and political service in 2015, said: "Some barristers are cocksure, arrogant and very much in charge. They listen to what you say and then tell you what's best and what you should do.
"But Ian was completely different. He was welcoming and always interested in my views. I had post-traumatic stress and the attention at the time of the public inquiry was very difficult for me.
"I needed someone who would not only put my view forward but also back me behind closed doors, and Ian did.
"As a young person crying out for help, support and love in a world of hatred at that time, I was quite vulnerable.
"Ian made me feel comfortable and made me feel safe and gave me the confidence that he was going to stand up for me. He made sure that my point of view was heard.
"I'll always remember him for listening to me and making sure that everyone knew what was happening to me and what the impact was on me."
---
Small Axe: Mangrove is available now on BBC iPlayer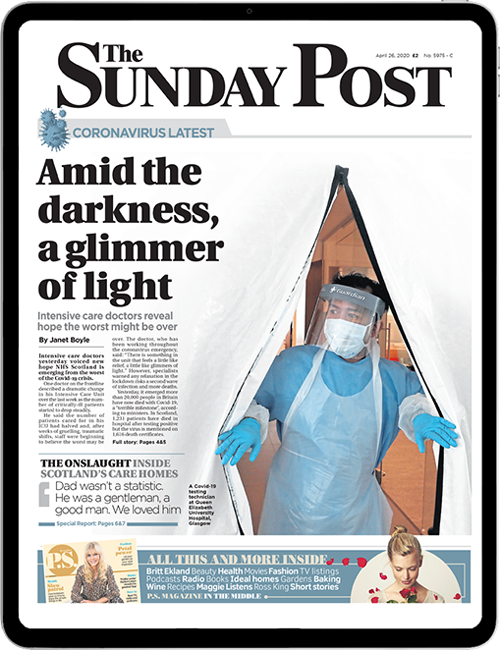 Enjoy the convenience of having The Sunday Post delivered as a digital ePaper straight to your smartphone, tablet or computer.
Subscribe for only £5.49 a month and enjoy all the benefits of the printed paper as a digital replica.
Subscribe