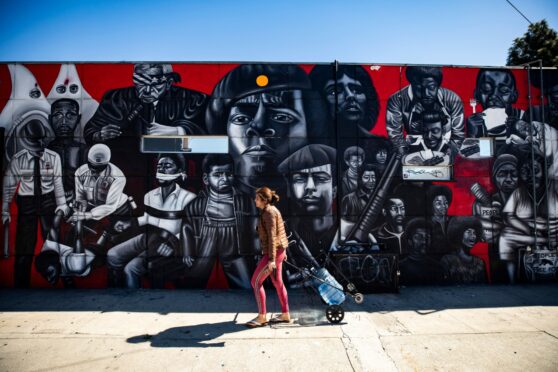 Slow Burn – Apple, Google, Spotify
If you have a mobile phone then the chances are you also have a high definition camera, too.
Yet it wasn't that long ago that cameras were relatively rare devices and everyday events would pass, believe it or not, without being recorded.
A simpler age perhaps but cameras have changed the way police – in the US, at least – are viewed.
In recent years shocking incidents captured on film, like the murder of George Floyd, have shown how some predominantly white police officers behave towards often black suspects.
The footage of Los Angeles motorist Rodney King being savagely beaten by police who were later acquitted of any crime, feels like the first in a long line of these clips.
The city erupted into fire and chaos – the culmination of decades of unchecked police abuse and racial injustice.
The complex events leading up to the riots and what happened during them are the subject of a new series of Slow Burn, by Joel Anderson.
In it he explores the people and events behind the biggest civil disturbance in American history, and it's a story that's clearly still playing out today.
Although the officers were acquitted, King eventually received millions of dollars as a settlement from the police force; he eventually died in 2015.
During the riots which left much of the city burning he appeared on television to call for calm.
"Can we get along?" he said. "Can we stop making it horrible for the older people and the kids? We've got enough smog in Los Angeles let alone to deal with setting these fires and things.
"It's not right, and it's not going to change anything. We'll get our justice.
"They've won the battle, but they haven't won the war."
Operator – Apple, Google, Spotify
Seedy phone lines were incredibly popular in the '90s before the internet took off; and one company provided the vast majority.
American Telnet was an empire founded by the man who called himself "The Telephone Pimp."
He ran the company and got filthy rich doing it. But for the (mostly) women who answered the calls and delivered fantasies 24-7, it was a different story.
Hooked – Apple, Google, Spotify
When Tony Hathaway was arrested outside a Seattle bank in February 2014, it brought an end to one of the most prolific bank robbery streaks in US history.
This is the story of how Hathaway robbed 30 banks in a single year, all within a 30-mile radius of his suburban home…all while being a top design engineer for Boeing, as well as an Opioid addict. A glimpse inside the Oxycontin problem.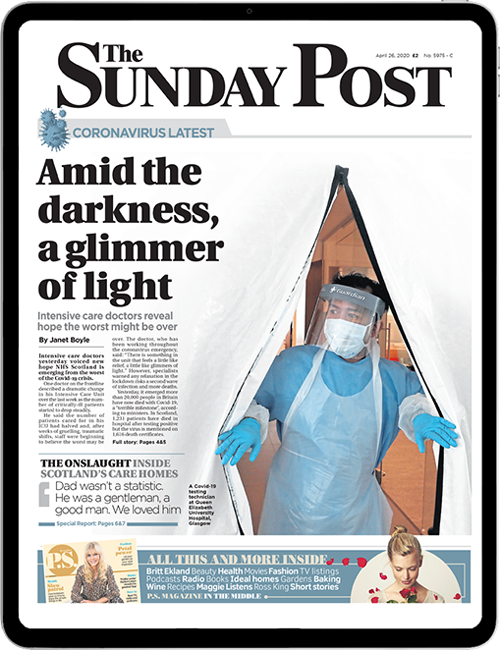 Enjoy the convenience of having The Sunday Post delivered as a digital ePaper straight to your smartphone, tablet or computer.
Subscribe for only £5.49 a month and enjoy all the benefits of the printed paper as a digital replica.
Subscribe