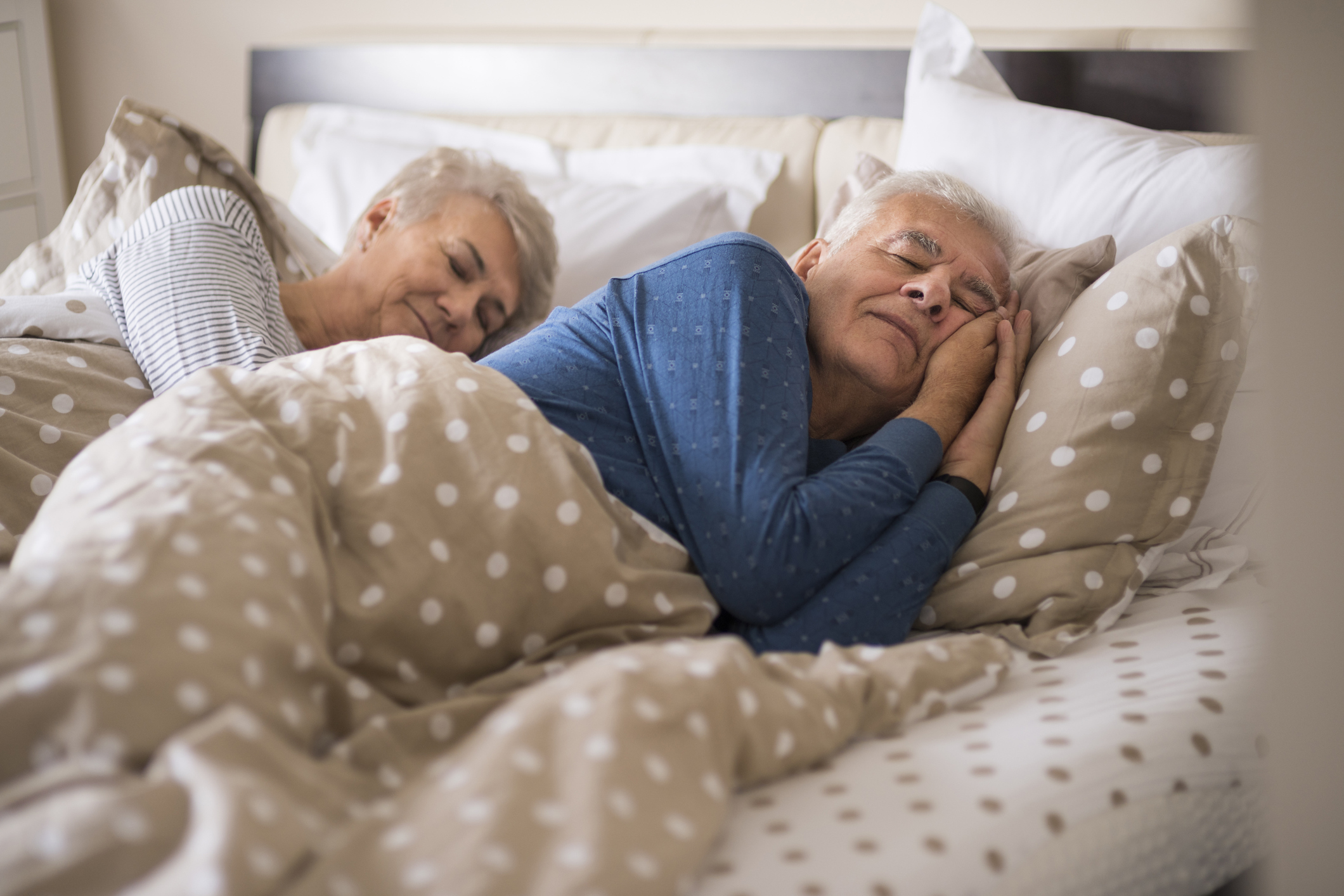 IT started with him asking Sir Alex Ferguson if he could pop in and make his Manchester United players better through a good kip.
That led to sleep coach Nick Littlehales working with some of the world's top footballers and then helping our athletes on their way to Olympic glory.
Now, after ensuring everyone from David Beckham to Cristiano Ronaldo snoozes easier, he's sharing his tips as we all struggle through the most depressing month of the year.
"I was frustrated that sleep was always taken for granted and its impact on performance was never evaluated," said Nick, who used to work for a major bedding company and was a founder member of the UK Sleep Council.
"I wrote to Sir Alex in the late 1990s and he came back to say the club did nothing about sleep, but he was intrigued.
"I worked with one of their star players, Gary Pallister, who had severe back problems, changed his bedding and they saw an immediate improvement.
"So I started working regularly with players such as Ryan Giggs, visiting his home to look at his sleeping patterns.
"We set up special sleeping rooms at the training ground to have a nap between sessions and it all took off from there."
Nick began working with Arsenal superstars like Thierry Henry and also set up all the sleeping arrangements for England's international players at the European Championships.
Everything from bedding to heating came under Nick's control and he was then hired to aid Britain's elite cyclists and then the GB team at London 2012 including Bradley Wiggins, Chris Hoy and Victoria Pendleton.
Nick's "sleep kits" – where entire personalised bedding packs would be dropped in to hotels and accommodation – became invaluable in ensuring the elite athletes got that vital edge.
But he says getting the best possible sleep makes a crucial difference to the day-to-day performance of us all.
"Our lives have changed so much with the 24-hour world we live in," says Nick.
"It's information overload and being able to recover properly has become much more of an issue.
"There are lots of red flags for all age groups with higher levels of insomnia, wide use of non-prescription sleeping tablets and so much over-stimulation.
"It is a major issue that's really getting out of hand.
"From the moment we wake up we're overloaded with social media, texts, internet and that goes on 24 hours a day.
"Right from the start that will dictate how you go through the day and, whether it's good or bad news, it's too much information for the human brain."
In his new book Sleep (Penguin Random House) he dispels the myth that we all need eight hours sleep a night and breaks down the dos and don'ts of making the most of our vital recovery time.
Here, he tells us the essentials.
Have a walk
The best light at this time of the year is between 11am and 3pm, so get yourself outside. Even a short walk or a sit on a bench for a few minutes will help get your mood up and keep seasonal affective disorder, SAD, at bay and improve sleep.
We don't get the right levels of daylight and darkness, with not too much artificial light. We need a proper balance of natural light in our system.
Take a Break
We just don't get the little breaks we used to, away from what we're doing.
We've lost that and we're not moving from our desks.
What people don't realise is that you can't decide you're going to sleep and get quality from it in the last 10 minutes of your day.
Everything you do, from when you wake up, will determine that. You do need those little breaks, even for a couple of minutes.
You need to manage how you interact with this stuff.
People have this fear of missing out and you have to realise that it's OK to be away from it all.
And the final 90 minutes to an hour before you're planning to go to sleep is as important as when you're actually sleeping.
If you can't break away from moving from light to dark, warm to cool, to find a way to relax away from your tech, you're more than likely to have disturbed sleeping patters. You might wake a few times and won't sleep all the way through.
That means you're wasting many hours where you're not getting quality sleep.
Eat and Drink Better
Watch what you're eating and drinking.
We eat comfort foods that are high in carbs at this time of year and we have hot drinks which push the caffeine levels up. The highs and lows of caffeine can affect your moods and sleep considerably.
I talk about sleep coming in 90-minute cycles. If I make 11pm my sleep time then five cycles will take me though to my wake time of 6.30am.
So, I don't want to eat anything too heavy after 9pm.
Sleep well
Take naps if you can. A 15 to 20-minute zone-out period between 1pm and 3pm or 5pm and 7pm will help balance the pressure on sleeping at night.
Do the light thing
You need blue light – daylight – in the morning to shift away the melatonin and release the serotonin that controls what you do when you're awake.
So, think about getting a dawn wake simulator – it's a little lamp that starts to fill your room with light 30 minutes before your alarm goes off.
So you already have that feeling of waking up to proper daylight, which we often find impossible in these winter months.
It gets you going in the right direction.
Then, at bedtime, make sure your room is in darkness.
Put the light on, finish what you're doing and the light will gradually disappear and set you up for sleep.
It helps you get the right levels of hormones at either end of the day. It has an enormous effect.
Log off
I know not looking at their mobile phone is like chopping a limb off for some people.
But you do have natural tech breaks, maybe when you go to the loo, or shower, or are driving or doing some exercise.
And when you see them as that, then can start to introduce ones in the hour to 90 minutes before you want to sleep. That helps your brain switch off – if you don't, then trust me, you'll be able to achieve less the next day. You're doing yourself a real disservice.
It's the most important tech break of all.
Accept it
Accept there's no such thing as a perfect night's sleep. What you do during your day will add up to a good, average or bad night.
I know that, so I don't worry about it.
I know if I've had a lot going on and had a lot of coffee, so I'll factor that in.
But even I don't sleep well all the time – just accept it.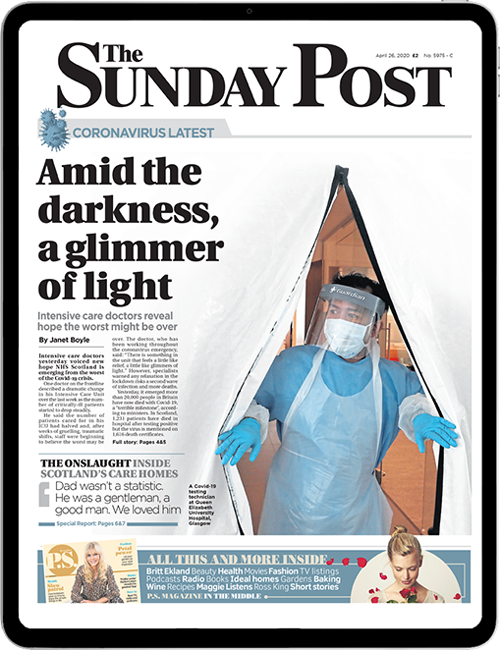 Enjoy the convenience of having The Sunday Post delivered as a digital ePaper straight to your smartphone, tablet or computer.
Subscribe for only £5.49 a month and enjoy all the benefits of the printed paper as a digital replica.
Subscribe