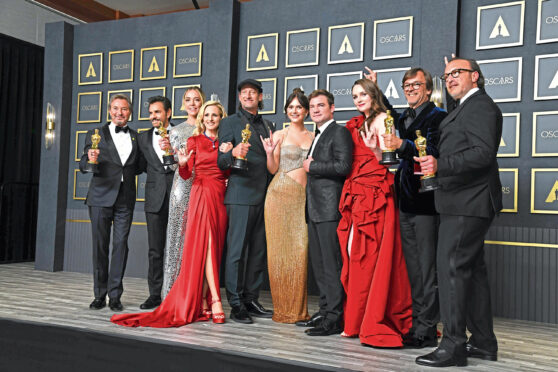 I've often been starstruck at the Oscars but then last week we all saw a star being struck!
They are calling it The Slap Heard Around The World and the sound is just about dying down now.
There's certainly enough been said about this horrible incident so let's concentrate on all that was good about last week's Oscars.
One of the sad things about the uncomfortable moment was that it took away from history being made in so many ways, and people who were being celebrated for their great work were unfairly overshadowed.
The glory due to Jane Campion, Ariana DeBose, Troy Kotsur, Jessica Chastain and Encanto didn't quite arrive.
And Best Picture Coda, which should have been the story of the night, didn't get the attention it richly deserved.
I was texting my old pal Aled Jones through the week about Coda winning – his daughter Emilia Jones is the star.
Her proud dad was trying to play down its chances of success against the heavy favourites The Power Of The Dog and Belfast but as I said in last week's column, Coda had a great chance.
"That's typical of my dad! My family have been saying, 'Come on, don't even think about it'," she said right after giving me a big hug. "And I was saying, 'Yeah, you're right'. It was such a long shot and I've been brought up in that kind of family.
"But then it happened and my dad text me saying, 'Oh my goodness. Wow!'"
Coda's win didn't just surprise Aled, it shocked Hollywood.
"We were the underdogs, the total underdogs! And when we got the nomination I thought, 'How have we got this?'," Emilia added. "I didn't even think about winning. We had no money and no time to make the film so the fact we have managed to take home these awards, it's just…beyond!"
Having a dad like Aled Jones surely gave Emilia an advantage when it came to learning how to sing, but she told me her dad didn't give her any lessons, other than the odd lockdown sing-song on long car journeys.
"People ask me this all the time but I never had lessons when I was a child," she said. "I would sing around the house with him but my dad never gave me lessons. We'd sing in the car and all through lockdown we'd go on drives and sing in the car together. We've always been a musical family."
I chatted with everybody on the red carpet from Best Supporting Actor Oscar winner Troy Kotsur, to Donatella Versace to Dame Joan Collins.
I try to ask nice questions when I'm on the red carpet, but my colleague from The Jimmy Kimmel Show had everyone in stitches with the question they asked all the stars – if they wanted to give a shout out to the person they lost their virginity to.
Jessica Chastain laughed and said: "I bet you're sorry now!"
Meanwhile, the wonderful Dame Judi Dench said: "Long dead." Hilarious!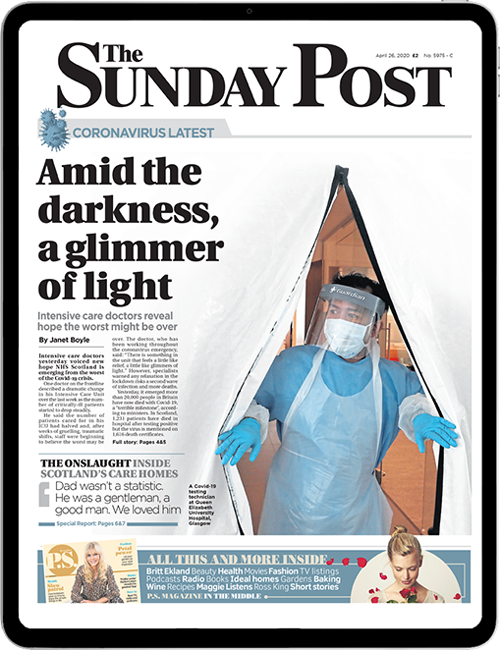 Enjoy the convenience of having The Sunday Post delivered as a digital ePaper straight to your smartphone, tablet or computer.
Subscribe for only £5.49 a month and enjoy all the benefits of the printed paper as a digital replica.
Subscribe