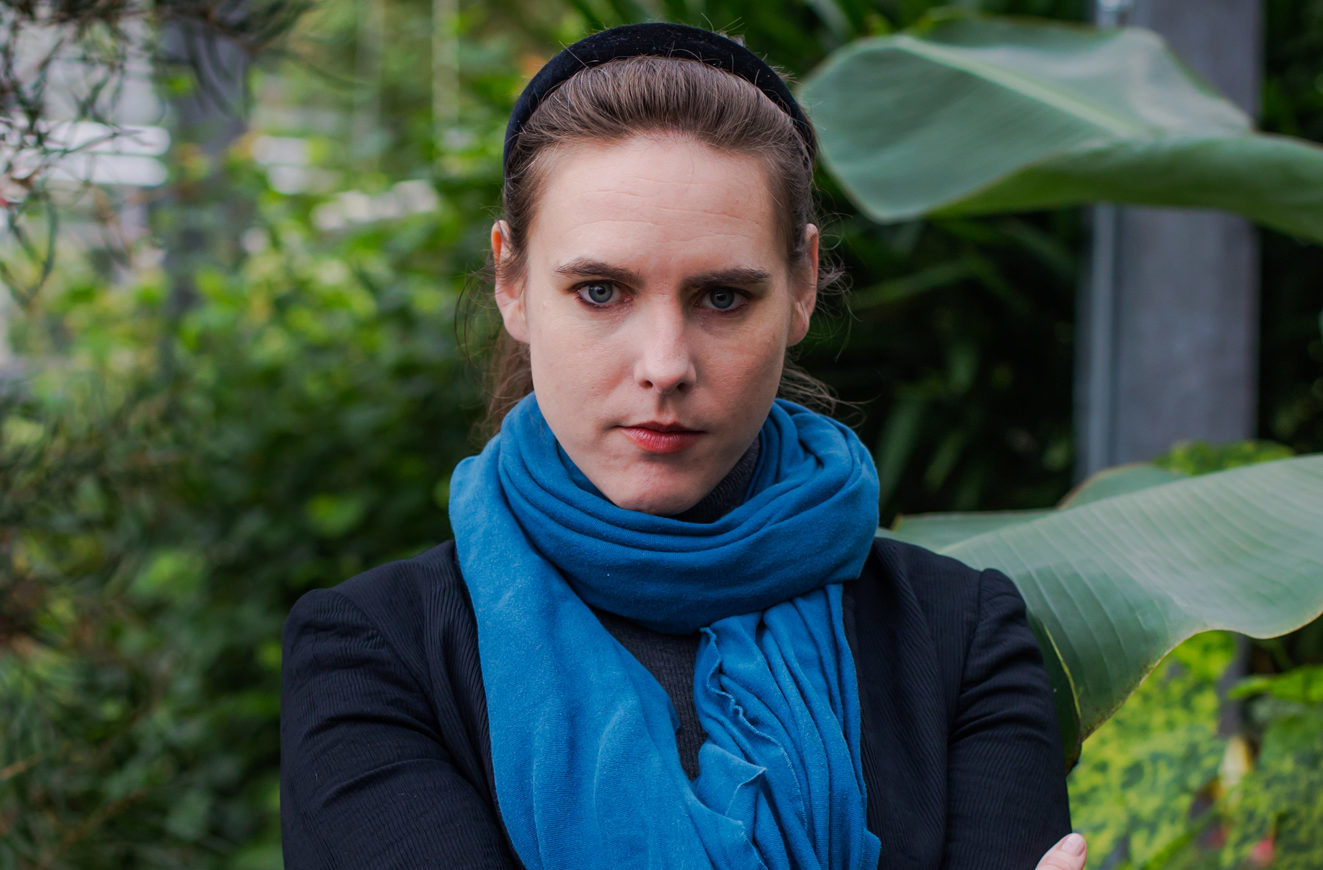 MAYHEM & Death… as book titles go, it's a pretty ominous one.
"It's pretty dark," laughs its author Helen McClory. "All the way through it's got a lot of themes of murder and chaos and exploded identities – so yeah, quite dark!"
Speaking to The Sunday Post ahead of the book's launch at Glasgow's Mitchell Library, Helen says she's looking forward to finally releasing it into the world.
"I'm just hoping people will turn up," she says.
"It's a bit of a risk when you're an unknown writer, but hopefully there'll be a wee crowd."
Now the gorgeous cover of Mayhem & Death is out, you can be one of the very first to get your hands on it, before the official pub date, at the @AyeWrite book launch w/ @HelenMcClory! Get those tix: https://t.co/7DEmwOb2Vn pic.twitter.com/zlUOXrWuHC

— 404 Ink (@404Ink) February 15, 2018
The book is a follow-up to the 34-year-old's 2015 debut On The Edges of Vision and tells 'descriptively mythical yet recognisable stories woven from dark and light, human fear and fortune'.
Much of it is comprised of flash fiction, a style that sees stories only take place across two or three pages.
"It can be really constraining," Helen explains, "but quite a good challenge to tell the story in as small a space as possible."
It's a style she says she came across after writing a novel for her PHD which remains unpublished. 
"I started looking in other directions to see what I could learn from there," she says, adding: "I've got a whole novel that nobody wanted that's sitting in my drawer, so If any publisher's interested in an entire novel come and talk to me!"
That novel is based around a girl growing up on an island, and Helen herself spent her early years on the Isle of Skye, something that she feels has definitely influenced her work.
"I think it's given me a lot of attention to the physical world and the landscape" she says. "It's maybe drawn me towards myths and slightly spooky stuff – it's a bit of a spooky place!"
Helen has also lived in Australia, the US and Edinburgh, as well as taking part in a residency in Brazil.
She says: "Wherever you are as a writer you just take in whats around you and try to make something with that."
On The Edges of Vision will be re-released alongside Mayhem & Death by publishers 404 Ink.
It was Helen's first published work, and winner of the Saltire Society First Book of the Year Award.
"It was amazing – I don't think there's anything that can beat it," Helen says when asked how she felt the first time her work was printed.
She adds: "It's kind of unreal but it feels for a moment that after all that hard work you've put in you've got something here and it's really affirming.
"It's really sad that the press that put it out shuttered but I'm so glad that 404 have taken it up, that was amazing for them to do that and put it out again."
404 Ink, who have recently published the likes of Chris McQueer's Hings and the Nasty Women collection, have gone from strength to strength in the past couple of years and Helen says it's been great working with them.
"They've been very transparent, very open to ideas and it's a really do-it-yourself feel from them. I admire them a whole lot," she says.
"It's great working with people who you think, you know, these woman are really doing something here and they're really working hard."
Also published on 404 Ink was a side project, entitled The Goldblum Variations.
It featured a series of Helen's absurdist short stories based around Jurassic Park star Jeff Goldblum – the cover art of which even made its way onto the actor's Instagram page.
I AM SCREAMING ACTUAL JEFF GOLDBLUM HAS SEEN A PHOTO I DREW OF HIM OMG.

(When the 404 shop reopens absolutely go buy @HelenMcClory's flash fictions of Jeff Goldblum. They are marvellous. And they have brought me this great opportunity. I am v grateful) pic.twitter.com/WCtbhCmHmo

— Heather McDaid (@heathermmcd) December 20, 2017
Helen says: "I appeared on the Paperchain podcast with my friend Gillian Best and we both had to write a piece for reading on air… she gave me the prompt of Jeff Goldlbum just because people in the office had been talking about him.
"I wrote a wee piece for that and at a certain point when I was done with Mayhem & Death I just wrote an entire pamphlet in the same vein!
"It only took me about two days to do it and I was listening to the Goldberg Variation all the time while I did it.
"Someone on Twitter gave me the name the Goldblum Variations and I was like – that's genius!"
It's not the only odd celebrity experience Helen's had, with her time in the States seeing her work as a dog walker – with a very famous client.
She explains: "My boss said, 'we have this client, he's famous but I've never heard of him… I think he's a jazz musician, his name's Lou Reed' and I was like… what! So I got put on assignment as his dog walker – bizarre!"
Now, Helen is fully focussed on her writing, with plenty more projects in the pipeline.
"I don't think I'll stop writing flash fiction," she says. "I'm working on another novel right now and some poetry so flash fiction for the moment I'm holding off on.
"I know once I get to the point where I've finished those two projects I'll just click into it and fire away."
---
Helen McClory's Mayhem & Death launch, Mitchell Library, Glasgow, Sat March 24, 8:15pm; Click here for tickets & info. Helen's work is available to buy at http://www.404ink.com/shop/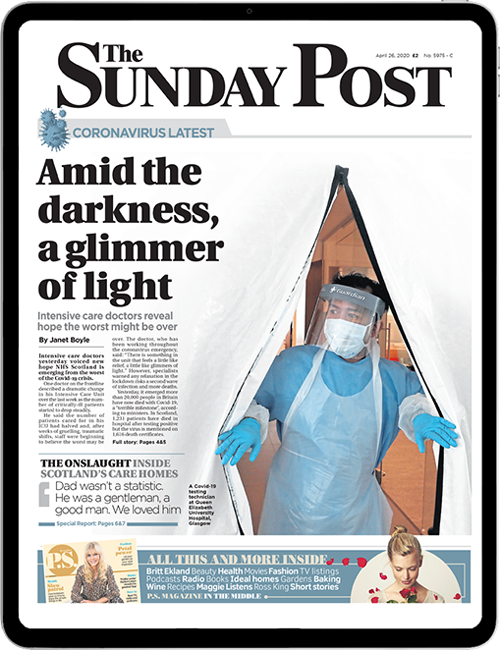 Enjoy the convenience of having The Sunday Post delivered as a digital ePaper straight to your smartphone, tablet or computer.
Subscribe for only £5.49 a month and enjoy all the benefits of the printed paper as a digital replica.
Subscribe