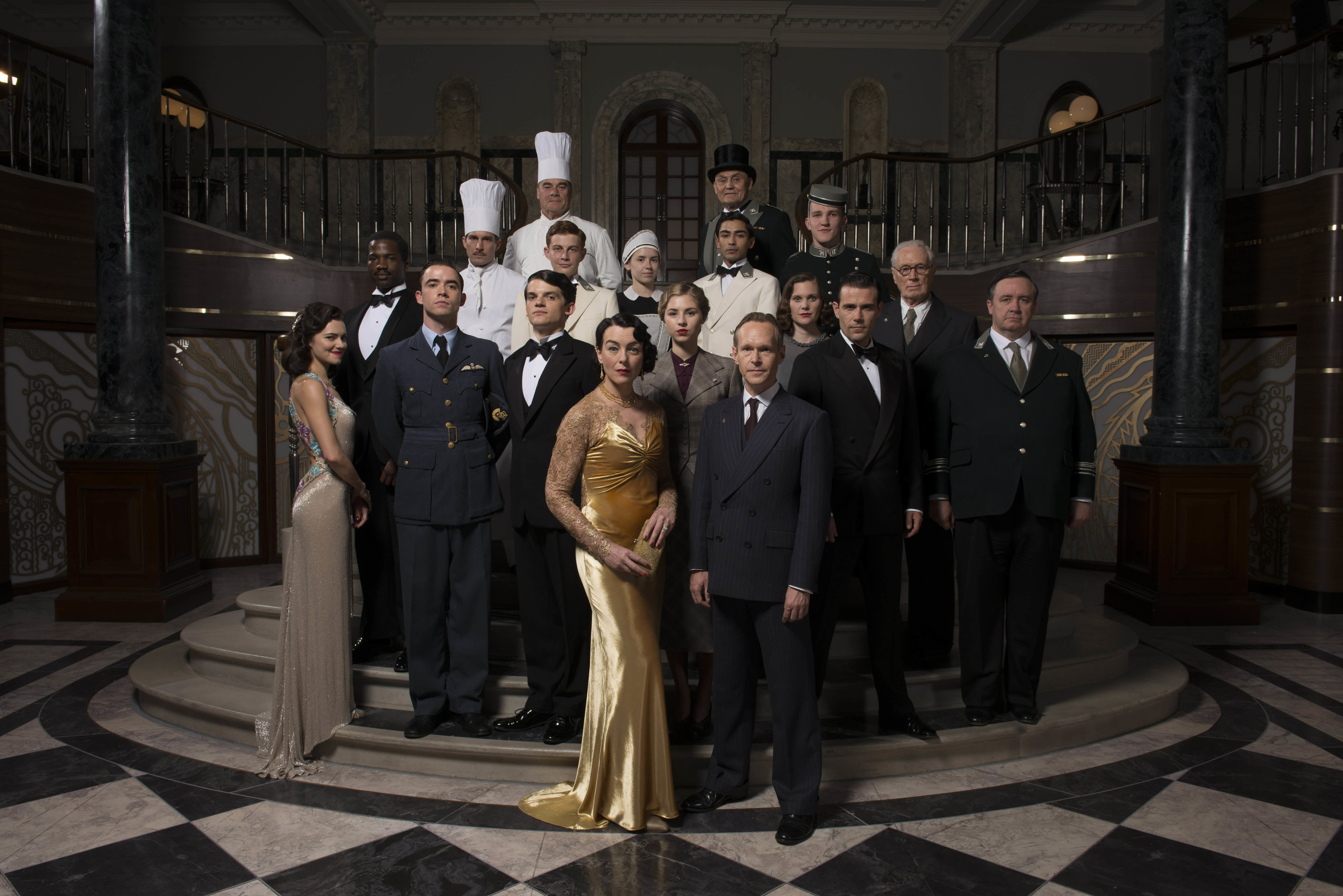 NEXT month sees the 50th anniversary of one of the best-loved telly dramas of all time, The Forsyte Saga.
In the intervening half century, telly bosses have realised we just love a step back into the past. Only cop shows are more of a TV staple than period dramas – so if you can get a detective from years gone by, even better.
Fans may still be pining for Downton Abbey, but ITV has high hopes for Second World War hotel-set The Halcyon which starts on Monday, January 2.
As we get set to welcome the newcomer, we take a look at some of the period pieces we've loved.
60s
The Count Of Monte Cristo was a faithful retelling of the classic novel with millions tuning in over a dozen episodes in 1964.
And more than 12 million of us were gripped in 1966 watching Ian McKellen in the title role of Dickens' David Copperfield.
The 1920s medical dramas of Tannochbrae's Dr Finlay's Casebook kept the nation hooked for nine years from 1962.
Social plans all revolved round the Forsyte Saga, which started on January 7, 1967, as we adored Eric Porter, Kenneth More and Nyree Dawn Porter. And 18 million watched the final episode in 1969.
It was the last major drama series to be filmed in black and white as producing it in colour would have resulted in delays that could have lost some of the key cast. The £10,000-per-episode budget was regarded as huge and a bit of a gamble.
70s
The Adventures Of Black Beauty was a lot more than kids' stuff, it was a Sunday teatime treat for the whole family.
All Creatures Great And Small was one of the biggest TV smashes of the decade with Christopher Timothy, Robert Hardy and Peter Davison's animal antics a must-see. The WW2 tension of Colditz got pulses racing and before we'd ever heard of Downton Abbey the goings-on in Upstairs, Downstairs had everyone talking for five series starting in 1971.
Glenda Jackson was majestic in Elizabeth R and Derek Jacobi equally commanding in I, Claudius.
Never has seafaring had more people hooked than in The Onedin Line. The 19th Century maritime favourite ran for eight series. And the original Poldark made Robin Ellis a heartthrob as the affair with Demelza got steamy.
80s
From the soaring opening score, Brideshead Revisited had class stamped all over it.
Even Aloysius the teddy bear became a star after it began in 1981.
The Jewel In The Crown was just as lavish and classy, with Art Malik and Charles Dance among those in the tale of the final days of the Raj. Agatha Christie's Miss Marple made her BBC bow with Joan Hickson as the sharp-eyed old dear.
And by the end of the decade David Suchet had given Poirot's little grey cells their first airing.
Way before Benedict Cumberbatch's modern-day version, Sherlock Holmes was a hit for ITV with many still hailing Jeremy Brett as the best incarnation of Conan Doyle's sleuth. Meanwhile, Stephanie Beacham was among the plucky women in a Japanese internment camp in Tenko.
90s
Jemma Redgrave was the feisty Victorian medic in Bramwell while Derek Jacobi took detective work back to medieval times in Cadfael.
Doctor Finlay was back, with David Rintoul, Ian Bannen and Annette Crosbie now in residence at Arden House in 1940s Tannochbrae.
A plush hotel in Manchester in the 1920s was the setting for The Grand, with Susan Hampshire. Dickens' Great Expectations got an outing at the start of the decade with Anthony Hopkins, and then Oliver Twist ended the '90s with a 14-year-old Keira Knightley among the cast.
Heartbeat started a run that somehow made the 1960s last for 18 years. Sean Bean and Joely Richardson got all steamed up in Lady Chatterley in 1993 and Sean was in rollicking form in gritty Napoleonic Wars drama Sharpe.
00s
Tolstoy's Anna Karenina was a big-budget four-parter to kick off the decade with Shetland's Douglas Henshall among an impressive cast.
Jane Austen's novels are always ripe for a revisit and in 2009 it was a new version of Emma, with Romola Garai and Trainspotting's Jonny Lee Miller.
The Forsyte Saga was brought back by ITV in 2002, with an all-star cast including Damian Lewis and Gina McKie.
Michael Kitchen was the 'tec of few words in Foyle's War, Martin Shaw similarly sleuthed in the 1960s in Inspector George Gently and time-shifting Life On Mars was a whole different take on period coppering.
Ioan Gruffudd was like a "Sharpe at sea" as Hornblower in the swashbuckling tales. Saturday teatimes were perked up with magical Merlin.
10s
Nostalgia and medicine is always a good combination.
Throw in babies and you have the blockbuster that is Call The Midwife. The BBC has ordered three more series before the new one, starting in January, has even begun.
After six series we said a tearful farewell to Downton Abbey last Christmas – doubtless ITV did, too, as it was a worldwide smash.
Inspector Morse lives on in Endeavour, back again in January, and Grantchester has been another period detective hit, with a Christmas special tonight.
Poldark has shown you can remake a classic and be just as good. But when it comes to splashing the cash, nothing comes close to Netflix's The Crown with Claire Foy quite amazing as the Queen and former Doctor Who Matt Smith a fine Prince Philip.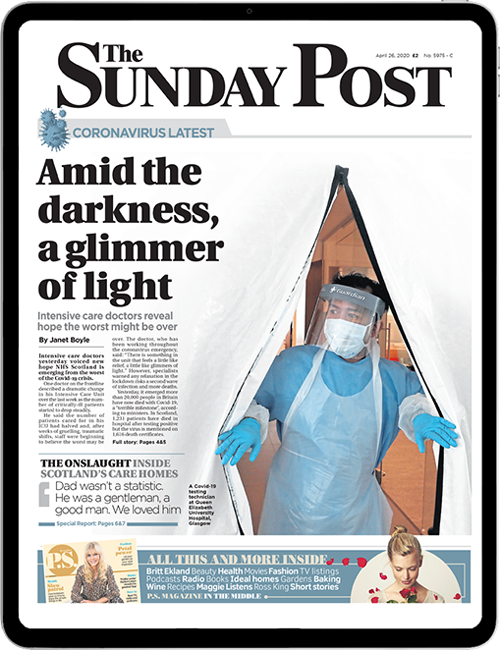 Enjoy the convenience of having The Sunday Post delivered as a digital ePaper straight to your smartphone, tablet or computer.
Subscribe for only £5.49 a month and enjoy all the benefits of the printed paper as a digital replica.
Subscribe