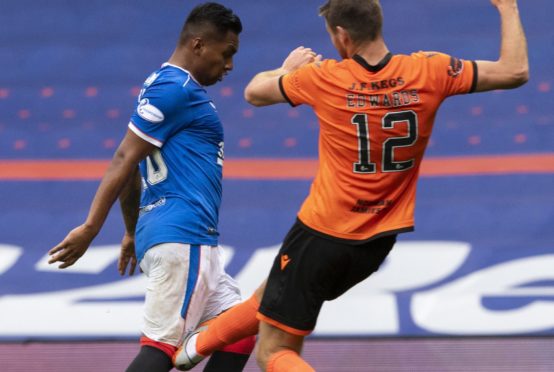 When I heard about the Notice of Complaint served to Steven Gerrard by the SFA on Wednesday night, I was absolutely taken aback.
The comments he made in the post-match media conference after Rangers' game with Dundee United earlier this month seemed to me perfectly reasonable and, in my opinion, he didn't accuse the match referee, Kevin Clancy, of bias or incompetence.
He just asked a question in the wake of Ryan Edwards' tackle on Alfredo Morelos.
What Steven said at the time was: "I don't want to say the kid should have got this, or should have got that. I don't want to be that type of manager.
"But what I would say is I'd be very interested to see what the decision would have been from the officials if the shoe was on the other foot and it was Alfredo who'd made that tackle."
Again, in my opinion, that is not over the top. It's a fairly-measured response to a question asked by a member of the mainstream media.
But the SFA compliance officer, Clare Whyte, has chosen to charge the Rangers manager for allegedly breaching Disciplinary Rule 72, and I really can't fathom why she has chosen to do so.
Had Steven been out of order, then he would deserve to be punished, fair and square. But his comments are far from derogatory.
Indeed, if he is not allowed to make such statements, then managers up and down the country will ask themselves if it's worthwhile actually doing media conferences.
They are already guarded in what they say – but this kind of thing will potentially put them off speaking publicly altogether.
The media could be the biggest losers in this whole unfortunate and unnecessary episode.
But by bringing this into the public domain and making this official, the SFA are causing havoc. In fact, I believe their offical risk opening their processes up to ridicule.
They are questioning Gerrard as a person and, rather than him maligning match officials, he, appears to me, to be the victim of unfair criticism.
If I were in his shoes, I'd defend myself vigorously and would be giving my lawyer a ring as well. The SFA have reached for the rule-book but I'd be checking the law books and, in particular, the legality of being publicly accused unfairly.
Regardless of the outcome of the hearing at Hampden, I would not let this rest. My view would be that the SFA should be held accountable for the way they have handled this situation.
I'm all for the SFA defending and protecting their match officials. They are absolutely right to do so and I'd back them on that 100%. But it has got this one badly wrong.
A manager knows when he has stepped over the line with comments. I've been there myself, and you wake up the next morning expecting the authorities to come down on you like a ton of bricks.
But not for one minute do I think Steven would have gone to bed that Saturday night, concerned with what he said about the Morelos incident.
He would have watched the incident back before he made the comments, and then decided that there was merit in what he had to say. Remember, all he did was pose a question.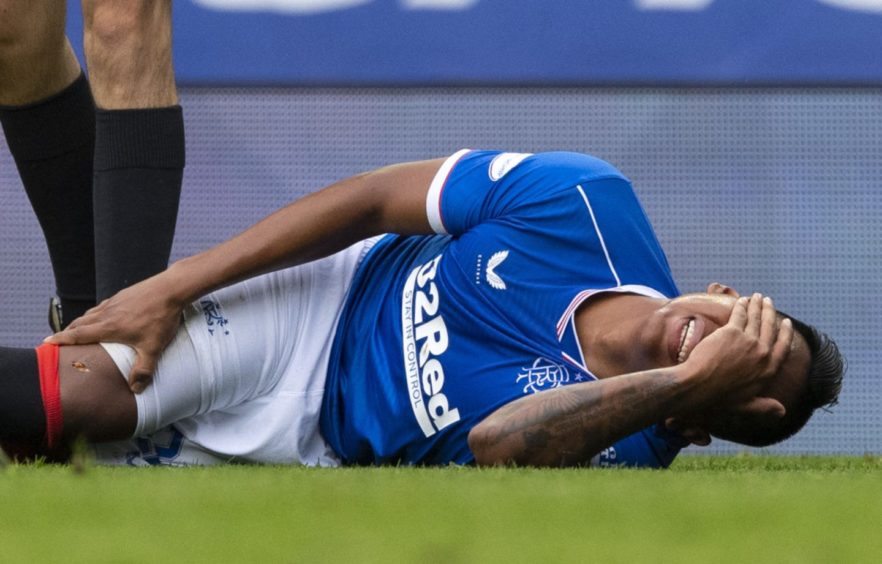 Only the lad at Dundee United knows if there was intent to really follow through and cause harm.
He wasn't booked or sent off at the time by the referee, but Morelos was stretchered from the field with a clear gouge on his knee.
Only Edwards will know if he was out of order, and I believe he has given an interview stating that he did not try to harm Morelos.
Steven didn't say Ryan Edwards deserved a red card. He just aired his feelings.
During his time in Scotland, I think Steven has been controlled in his comments about match officials. I don't think he has over-stepped the mark.
Indeed, in last Sunday's game, the equaliser from Hibs was offside but he didn't make an issue out of that, or in other games when Rangers have clearly had things go against them.
Again, this charge is way off the mark. I don't think he has brought the game into disrepute.
And why did it take 11 days to serve him with this notice? Honestly, why can't things be done quicker? That is far too long.
I'd also be interested to know what Kevin Clancy made of Steven's comments, and what he thinks of the tackle in question now that he would have had time to watch replays of it.
Does Kevin believe Steven really over-stepped the mark? Does he now think he should have punished the Dundee United player? Is the SFA stopping the referee from answering these questions in public?
Overall, this whole thing leaves quite a bad taste in my mouth. Frankly, it all seems unnecessary when there are so many important issues around our game. But the wheels are in motion and it will almost certainly go all the way.
I'll be interested to see the outcome but fear the only result will be to make managers, even more reluctant to discuss contentious aspects of the game.
That's bad for the fans, bad for the game, and ultimately bad for the authorities who should be able to deal with constructive criticism without reaching for the riot act.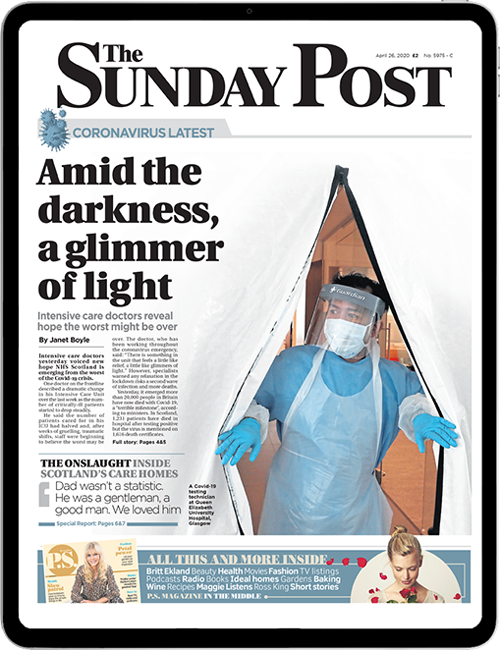 Enjoy the convenience of having The Sunday Post delivered as a digital ePaper straight to your smartphone, tablet or computer.
Subscribe for only £5.49 a month and enjoy all the benefits of the printed paper as a digital replica.
Subscribe