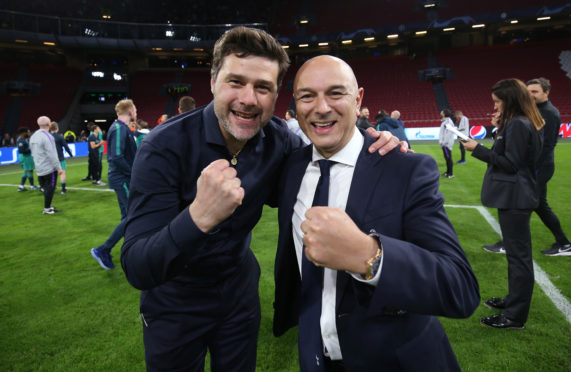 Mauricio Pochettino's suggestion that Tottenham Hotspur should maybe change his job title from manager to coach caused a real stir.
Just a week before the English Premier League season kicks off, it stimulated a serious debate as to whether there was something more sinister to it all.
My take on all this sort of stuff has always been that a manager should be fully aware of his role before he accepts a job.
In this case, I'm certain Mauricio would have had every detail down in black and white of what he was and wasn't in charge of before he moved from Southampton to White Hart Lane five years ago.
All that has happened in the past few days is that he has gone public to explain the dynamics of the set-up at Spurs – he coaches the players he is given.
He has told people exactly how it works.
There should only be cause for concern if the goalposts have been moved this summer by the club hierarchy.
So have they? I'm sure that question will be asked as he builds up to his side's opener at home to Aston Villa on Saturday.
Equally, if the manager decides that he wants to change the dynamics, then he might have a problem coming his way.
There certainly seems to have been a frustration there.
But that could be down to Pochettino not getting enough new players in, or the contractual situation with one or two of his main men.
Whether you are in full control of all signings or not, it ultimately comes down to affordability.
Every manager would love to have Lionel Messi in their team, but tough luck.
If you have a budget of £15-million and £75,000 wages per week to offer a new signing, then you need to work within that.
You can suggest names to the hierarchy that you would like. But if they are outwith the price bracket then you need to quickly move on. That rule applies everywhere.
I hope it all works out for Pochettino and Tottenham. I rate him, and admire him.
But for any club to move forward and push for the title and win cups, they have a better chance of succeeding if there is harmony and a collective goal.
Pulling in different directions isn't usually helpful.
During my managerial career, I was very fortunate that a player I didn't want was never signed by the club.
That is testament to the people above me at all the clubs I worked for.
I include my spell at Liverpool when I worked alongside Damien Comolli when he was director of football.
It's important from the outset to know the rules and what you are in control of, and the things that others have a say in.
It's more important for a manager to have this crystal-clear because he will more than likely face the sack before any sporting director.
That tends to be the way it works.
Of course, Tottenham will want to build on last season.
They can be proud of reaching the Champions League Final, and being the main team to push Manchester City and Liverpool in the title race.
It all starts again on Friday night when Liverpool host Norwich City in the first league fixture of the new campaign.
If Manchester City and Liverpool can reach the same levels of consistency again, they will take some stopping.
As I said this time last year, a team that finishes above Pep Guardiola's side is likely to be crowned Champions. That is my outlook again.
City were first-class, and they won the title due to taking four points from Jurgen Klopp's men in the head-to-heads. That was key.
This time, Liverpool can turn the tide. It's not impossible.
The departure of Vincent Kompany from City shouldn't be overlooked. He was a hugely significant figure about the dressing room and the football club.
Guys of his quality, as professionals and human beings, are never easy to replace.
Tottenham, Chelsea, Arsenal and Manchester United will make up the top six. I can't see any other side making a hole in that.
At the bottom end, the newly-promoted sides will always be up against it.
But, that said, Wolves were good last season and found their feet very quickly.
Aston Villa have spent in the region of £140m, but it's not about how much you have laid out.
It's about how every individual player settles into the environment and settles into the unit.
The signing of keeper Tom Heaton might make all the difference to Villa.
That apart, it will be the usual suspects in the bottom six. The there will be another league of three or four teams and another league above that before you get to the top six.
The secret of survival is about what you do against the six or seven teams within your reach, not what you do against the top six.
Any points against them should be regarded as a major bonus.
All in all, I expect the season to be hugely entertaining and full of drama.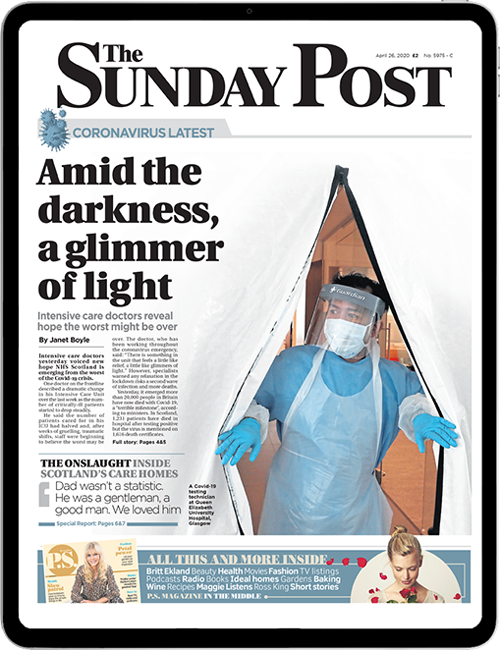 Enjoy the convenience of having The Sunday Post delivered as a digital ePaper straight to your smartphone, tablet or computer.
Subscribe for only £5.49 a month and enjoy all the benefits of the printed paper as a digital replica.
Subscribe