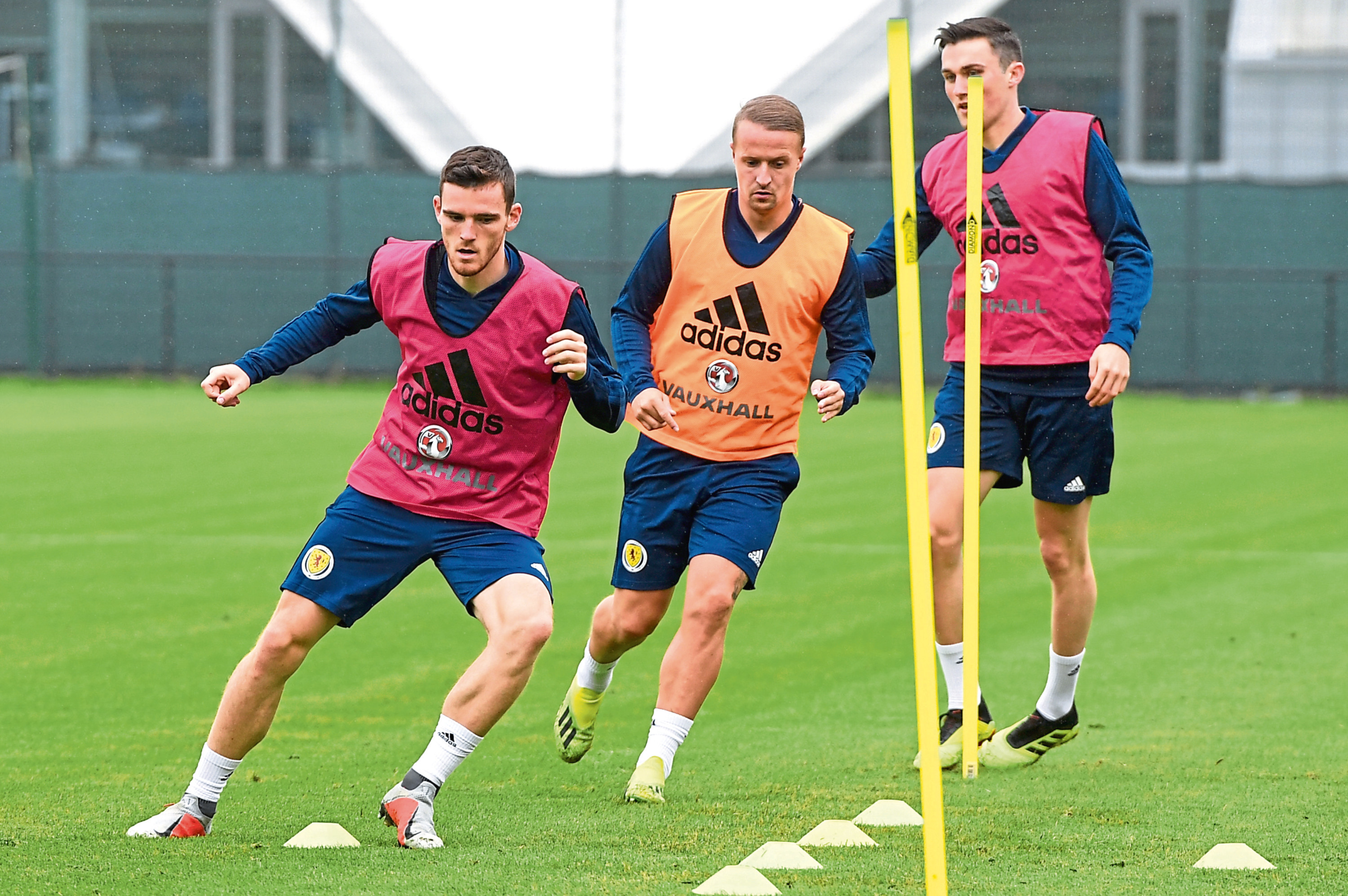 COUNT me out of any suggestions that Alex McLeish's job as Scotland manager is under threat this morning.
Following Thursday night's defeat in Israel, there are people now saying that he should never have been given the job in the first place.
Seriously, are people wanting to judge him now?
That would be totally unfair.
The time to judge is after the four competitive Nations League games have been played, and we know where we stand at the end of the campaign.
I didn't ask for Alex to be given a new four-year contract after we beat Albania last month.
So it's only right that I'm not asking for him to be removed after one defeat.
This requires a balanced analysis. There needs to be a period of calm. Trust me, there is no need to panic.
Perhaps part of the problem is that in Scotland, the three biggest footballing stories for the media are Celtic, Rangers and Scotland.
It's unusual for all three to be doing well at the same time, so there tends to always be a target on the back for one of them.
That is the case just now for Alex and Scotland.
Believe me, there are reasons to be optimistic, without getting carried away.
We sit top of Group C1 this morning, and we hope to still be there two games from now.
Remember, we are not playing against France or Belgium in our next two games. We face Albania and Israel, and we should believe we can do it.
We have good players. Look at how well Allan McGregor did in goal in Haifa.
Andrew Robertson and Kieran Tierney are highly-accomplished footballers. Callum McGregor and John McGinn are very good in the middle of the park.
But I accept that is about doing it on the park and producing the goods when it matters.
Sure, the whole nation won't be feeling great just now because of the defeat – but let's not be too dejected.
Of course, the build-up to the game against Israel was dominated by Leigh Griffiths' decision to withdraw from the squad.
And that was always going to be brought back into focus if the result didn't go to plan in Haifa.
It's always disappointing to lose a game of football, and it couldn't have been ideal for Alex to go into the game without having Griffiths available for selection.
Even if that was to be as a substitute, coming off the bench with 20 minutes to go when things weren't going well, as turned out to be the case.
The decision was totally down to the player.
Griffiths cited that he wanted to stay behind at Celtic and do training, rather than join up with the Scotland squad, as he felt that was going to be more beneficial to improving his long-term fitness.
Now, there shouldn't be a problem for any player wanting to look after his best interests.
But I would have thought there might have been a way to find a compromise between Scotland, Griffiths and Celtic.
Surely there could have been sensible dialogue between all parties that would have allowed Griffiths to work to a fitness programme – given to him by his club – but also be with his country over the past week?
Of course, I'm not privy to every conversation that may or may not have taken place behind the scenes between the manager, the player and any other interested parties.
All you can hope for is that player does indeed improve his fitness, and can therefore be an asset next month for Scotland in the vital games against Albania and Israel.
What Alex won't want is to go through this scenario again in November. He just does not need that.
For three days, he, his staff and the players had to talk about Griffiths, and it wouldn't have been overly helpful in the build-up to an important game.
I thought Alex was very philosophical, and handled it all very well.
Some of the players had their say, too.
If I had been a player, my view would have been that I couldn't have cared less who was not with the squad.
It would have been about who was still in the squad, and the best way to go about getting a result with the resources available.
A victory against Israel would have been brilliant, and a point would have been more than satisfactory.
We started so well, but in the end got neither a win or a draw. Going down to 10 men after the dismissal of John Souttar was always only going to add to the difficulties.
The scoreline probably flattered us as it could have been worse than 2-1.
Alex is a highly-experienced manager and a patriotic Scot, and he will give it his all to make sure we finish top of this Nations League group.
He knows better than any of us that there is plenty at stake in the next two competitive games, and we don't want to be reviewing the campaign a month from now with us sitting anywhere but top of the group.
I'd be more than satisfied going into the final game on November 20 at home to Israel, knowing that a win would give us what we need.
That would guarantee us a play-off for Euro 2020, and that would be a positive step in the right direction.
We have a far better chance of achieving that aim if we are united and all behind the manager and the players.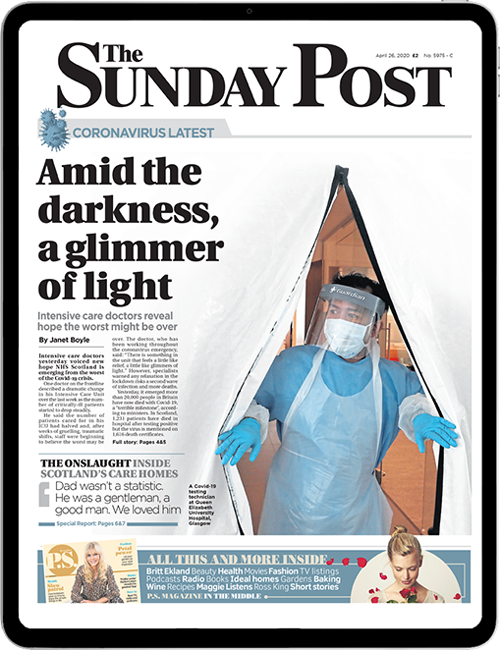 Enjoy the convenience of having The Sunday Post delivered as a digital ePaper straight to your smartphone, tablet or computer.
Subscribe for only £5.49 a month and enjoy all the benefits of the printed paper as a digital replica.
Subscribe