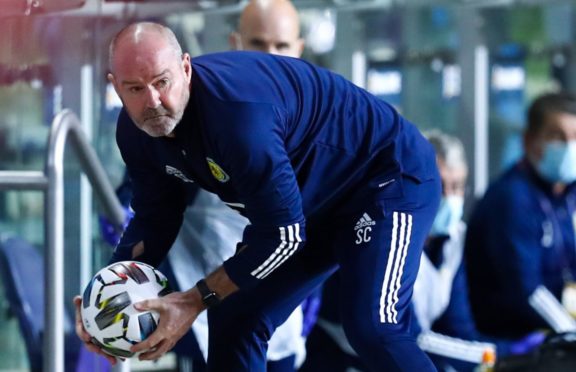 There's obvious disappointment at Scotland losing the last two games – away to Slovakia and Israel – to miss out on topping their Nations League section.
It means we've not been elevated to Group A which would have, in theory, given us a better chance of qualifying for the 2022 World Cup.
But I don't think we should be getting too disappointed and downbeat.
This might actually be a good thing.
At the start of the international fixture list for this month, the main aim was to beat Serbia to secure our place at the Euro 2020 Finals.
Mission accomplished.
The rest of the journey was going to be a bonus, although we were expected to get the necessary points to topple the Czech Republic after getting off to such a good start in Group B2.
However, we are where we are, and another year of playing against teams regarded as being in the "second tier" will allow us to develop and give us a better chance of winning games.
This has to be a steady process. We need to continue with the small steps.
It might have been damaging to go into the A section and be up against the likes of Spain, France, Belgium, Italy or Germany.
We wouldn't really want the prospect of suffering some heavy defeats.
That could be soul-destroying and potentially be very damaging.
So, another campaign of six, seven or eight games – against countries we feel we are more than a match for – keeps the confidence high and, hopefully, the momentum going.
It might mean we have our work cut out getting to Qatar, but we will deal with that game-by-game.
As I said last week on these pages, let's trust in Steve Clarke and the players.
Steve is on the right track, and some of the players have been in top form.
There is also improvement to come from a few of the lads as well, and we will see that in due course.
Oli McBurnie is one of them.
He has been under the spotlight as he has yet to break his international scoring duck, and against Slovakia last weekend, he had a couple of good chances to net.
He didn't take them, and it has led to certain fans and media pundits questioning if he is good enough to be a part of the national squad.
At certain times, people look for a scapegoat, and Oli is the one in the firing line just now.
Every striker goes through spells when they struggle a wee bit in front of goal.
The best way to get through it is to keep trying, and keep getting into the right positions. The goals will come eventually. There is nothing surer.
The worst thing a player can do is hide and go into his shell. If that happens, then there is a major problem.
But I don't see Oli hiding.
Also, we must remember he has never been prolific. If you look at his numbers, he isn't a player who is going to bang them in every week.
He played his part in Sheffield United's success story last season. His contribution really pleased manager Chris Wilder, yet it wasn't as if Oli was on the scoresheet all the time.
So, there needs to be more appreciation and understanding of his overall role for the country.
The other reason I have belief in him is because of his manager, coaching staff and team-mates at the Scotland camp.
There is a real togetherness, and they all look out for each other. There are no cliques and nobody is left isolated.
Just look at the celebrations after the Serbia game. To see the video of the lads doing the conga at the hotel was brilliant.
Oli was very much a part of that, and don't forget he showed his worth when he stepped up to score his penalty against Serbia in the shoot-out.
But he still has to keep working, and show he is worthy of a selection for the Euro squad next summer.
There is real competition for certain spots, and there will be a handful of places up for grabs.
Every player will be desperate to be a part of it, and Steve is likely to have a headache narrowing it down to the final picks.
Neil Lennon wasn't happy with Steve for playing Ryan Christie in all three games and his reaction, as a club manager, is understandable.
However, Steve has a duty to choose the best players available to him as he wants to give Scotland the best chance of winning, just as Neil does for Celtic.
In this kind of situation, there is no way to keep everybody 100% happy.
It's something that's always been there between club and country and will continue to be so.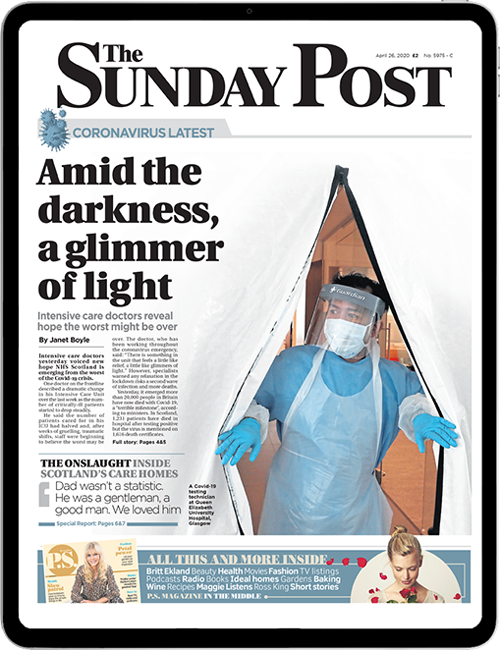 Enjoy the convenience of having The Sunday Post delivered as a digital ePaper straight to your smartphone, tablet or computer.
Subscribe for only £5.49 a month and enjoy all the benefits of the printed paper as a digital replica.
Subscribe