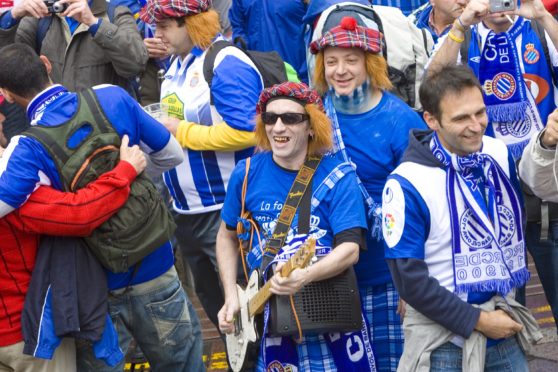 The ticket sale for next summer's Euro 2020 Finals has just been launched.
My main hope is that they are all distributed fairly and properly, and that the normal working man and woman do not get ripped off.
We can't have tickets ending up in the hands of the wrong people, and then the only way to obtain them is by paying well over the asking price.
The authorities have to control this, and make sure any ticket sale is at face value.
It's time for UEFA to put the supporters at the forefront of their thinking.
I'm not too sure that has been the case often enough in recent times.
Playing the recent Europa League Final nearly 3,000 miles away in Baku meant most Arsenal and Chelsea supporters were unable to attend.
Even more disturbing, was the fact that Gunners midfielder, Henrikh Mkhitaryan felt it would be too dangerous for him to be in the capital of Azerbaijan because of his Armenian nationality.
It's a sad, sad day when professional people and football clubs end up being punished because of political conflict.
Hopefully, lessons were learned from that whole episode.
But we move on, and there is plenty to be positive and optimistic about for Euro 2020.
Of course, we all hope that the Tartan Army are at the Finals, cheering on Scotland and not just adopting a neutral country for the games scheduled for Hampden Park next June.
The concept for the tournament has changed, and the traditional way of one or two countries hosting it has gone.
Over the course of 31 days, it will be held across 12 cities – London, Glasgow, Amsterdam, Dublin, Bilbao, Munich, Rome, Bucharest, Copenhagen, St Petersburg, Paris and Baku – with the Final being played at Wembley on July 12.
The structure has been criticised, but I think it's worth a go.
I accept that, eventually, you can't prevent one country having to travel quite a distance for the knockout stages.
Let's, though, be as fair as we can, and hope the group games will be kind to supporters and, as best as possible, help them our geographically.
My main wish, of course, is that Scotland are in the Finals.
We have missed out in the past 10 major tournaments, and it's been 21 years since we last qualified.
I'm certain every manager and player during that period will have given his all, but it was just out of reach.
We have not failed because there has been a lack of effort.
Apart from quality, you also need a wee bit of luck to qualify for major tournaments, and I'm not so sure we've had our fair share in the past 20 years.
But let's hope things can change under Steve Clarke.
He got a positive result with the 2-1 win against Cyprus. The 3-0 defeat to Belgium in Brussels wasn't a shock, but there were signs of progress and things to be positive about.
We will see where we are at the end of the qualification process, but we do have the safety net of the play-offs in March.
That's a great fallback, and we must take advantage if we end up in that situation.
The thought of the Finals being played in our own backyard and us not being there fills me with dread.
Of all the crushing disappointments we've had over the years, that would most likely be the hardest one to swallow.
We are hosting a celebration and we know how to party and make our visitors feel welcome.
From when we had the 1960 European Cup Final between Real Madrid and Eintracht Frankfurt at Hampden, we have received plaudits for the way we handle big occasions.
Almost 130,000 attended that game, and I watched it live on television.
At half-time, I went out on to the street and played football with my pals.
Our street team was called Milton Madrid, so we were delighted Real won the game.
Apart from the kickabout, I also had a wee 99 ice cream cone from the Capaldi's van. A perfect night!
Hampden has also hosted the 2002 Champions League Final and the 2007 UEFA Cup Final, as well as games at the 2012 Olympics.
All were great occasions and the locals helped bring it all together as a spectacle.
Also, when Scotland hosted the Under-16 World Cup Finals in 1989, it was a brilliant tournament, and Hampden was sold out for the Final between Scotland and Saudi Arabia.
So we have the facilities, hospitality and people to do it all very well.
All we need is for the team to do the business on the park. That will be easier said than done, but it is achievable.
With the backing of the Tartan Army, I'm of the belief that our time is coming in the next 12 months.
The Scotland fans have endured more than enough in the past 20 years and it's time for a change of fortune.
In Steve Clarke, we have the right man in charge, and we also have some very good players.
They will improve under Steve over the next nine months.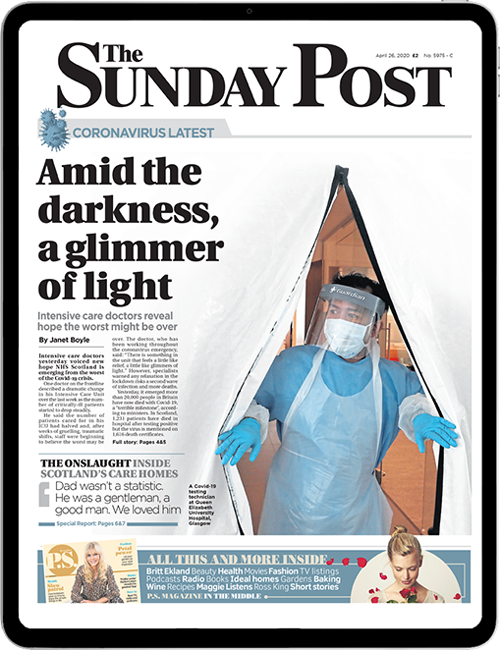 Enjoy the convenience of having The Sunday Post delivered as a digital ePaper straight to your smartphone, tablet or computer.
Subscribe for only £5.49 a month and enjoy all the benefits of the printed paper as a digital replica.
Subscribe