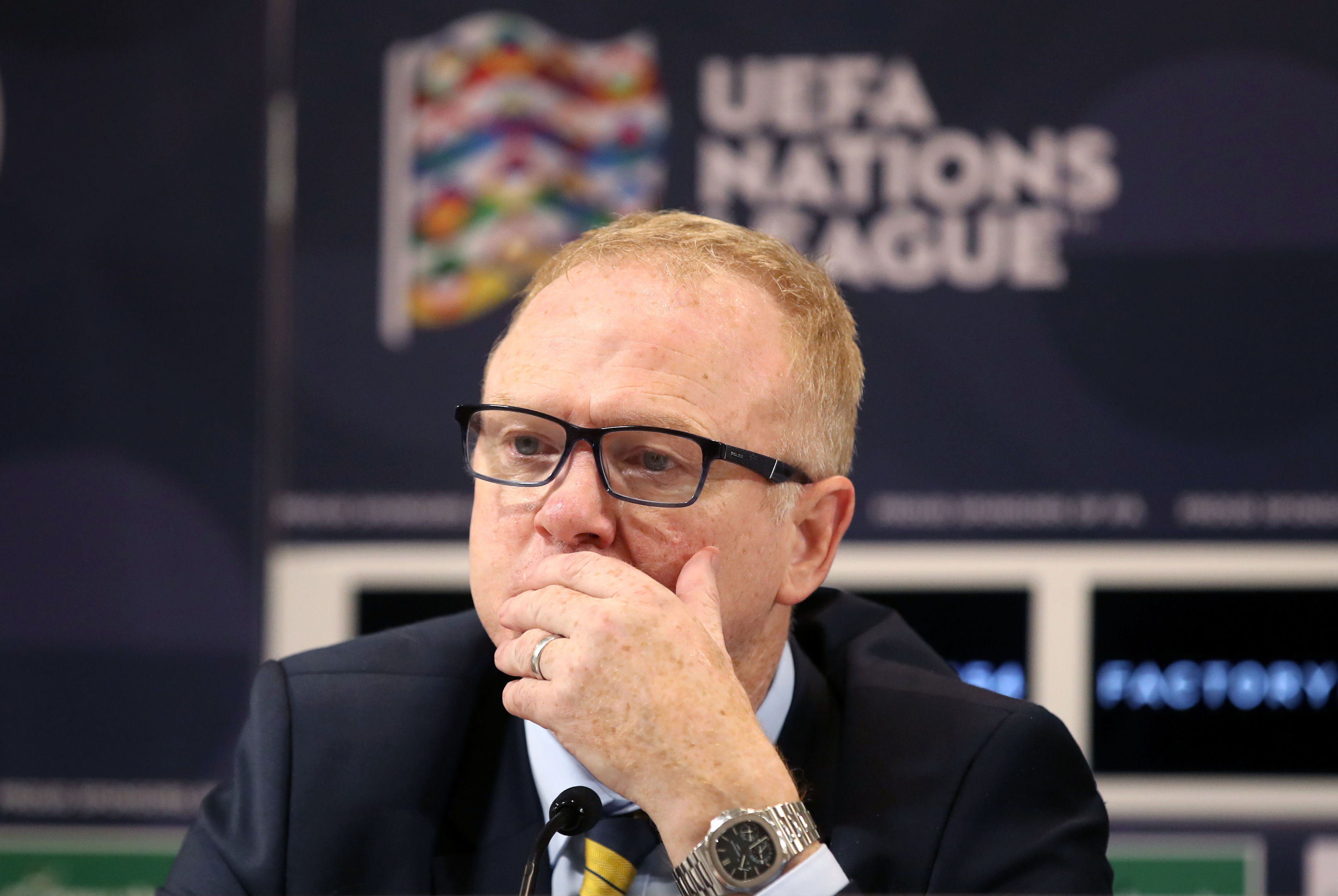 It wasn't so long ago that the aim of most managers was to take charge of their national team.
You look at Scotland, and we have had the likes of Jock Stein and Sir Alex Ferguson at the helm.
It was an aspiration of anyone in the game to have the honour of leading the country, and to take them to the highest level possible.
Today, however, it seems more and more want to distance themselves from the Scotland job, and that has to be a concern for the SFA and the country's supporters.
The people who occupy the offices on the Sixth Floor of Hampden need to sit down and examine why that is the case.
They need to come up with answers, and a plan to make the Scotland job more attractive.
And by that I don't just mean the salary on offer.
Yes, the financial arrangement in the contract is important, but it is not the be-all-and-end-all when it comes to leading your country.
What the SFA need to show is that they are a stable and solid organisation to work for.
At the moment, in the wake of the two recent dismissals of Alex McLeish and Gordon Strachan, the concern must be that they are not showing enough loyalty and patience.
There should be a queue the length of the Hampden car park of people wanting the job. Sadly, that isn't quite the case.
Why?
Well, right now what is the attraction of working for the SFA?
Why would someone want the job?
It's a crying shame, but it seems to me that's just the way it is at the moment.
Indeed, the biggest pull, perhaps, is the Tartan Army.
They are still a wonderful set of supporters and they offer hope.
But as well as having support from the terraces for the manager, you need it from the boardroom, too.
I don't see that being the case off the park. A manager needs to see signs of loyalty and strong leadership in a prospective employer.
The people running our game, however, are not covering themselves in glory.
What happened to Alex last week was a bit of a shame. I feel for him and he deserved better.
I actually think it is embarrassing that the people who appointed him sacked him a little over a year later.
If Alex was being judged on results, then that should also be the case for them, should it not?
Yet I don't think he deserved to be sacked. And I said the same about wee Gordon, when he was dismissed.
I did not agree with that one, and stated in this column that they would struggle to replace him with someone of a greater calibre.
Alex came in and succeeded in the first part of his job, which was to win their Nations League section and secure a Euro 2020 play-off place.
The Euro qualifiers then started and the team lost 3-0 to Kazakhstan.
Yes, that was a shocker – but did it really justify him losing his job?
I don't think so.
Again, where is the logic in the decision? I'm baffled by it.
Now they are searching for another manager and who knows who that is going to be.
By all accounts, the SFA do not have money to burn, so they need to get this appointment correct. They can't afford to keep paying people off.
So the next few weeks will be interesting, and I hope they are able to attract a manager or head coach capable of taking us to Euro 2020.
It will not be an easy task, especially in the short-term when you see that our next five fixtures include two games against Belgium and two against Russia.
I'd also like the SFA board to explain the process they go through when selecting Alex's successor.
I've no idea what they do to draw up a short-list, then go through the candidates, one by one.
If I knew that, I'd be in a position to say whether they are doing their due diligence in the right way or not.
Logically, I hope they are speaking to people within the game who have their finger on the pulse and an intimate knowledge of managerial contenders.
It won't guarantee success, but it will give them a better chance.
But I'm not holding my breath for information to come out so we can assess the process for ourselves.
There is too much done behind closed doors, too many bland statements and not enough people in positions of authority making themselves available to answer questions.
The bottom line is the whole nation wants to qualify for Euro 2020.
To be perfectly honest, I don't think we are blessed at this moment in time with an abundance of top-quality players.
I'm not being critical of the players when I say that, because as long as they give 100%, I would never question them.
But in Andy Robertson, Scott McTominay, John McGinn and the Celtic contingent, we have a nucleus.
If we can find a few more to supplement them – a centre-forward, centre-half and right-back – then we'll have a chance.
With the Finals being on our doorstep, it's paramount we are involved.
Imagine the disappointment and frustration when games are being played at Hampden Park if we are on the outside looking in.
So it's more important than ever that we have the right the right man in charge.
The SFA can't afford to get this one wrong.
All eyes are on them and many people have already lost patience.
Thankfully, there is time to salvage all of this and despite the state of disrepair, all is not yet completely lost.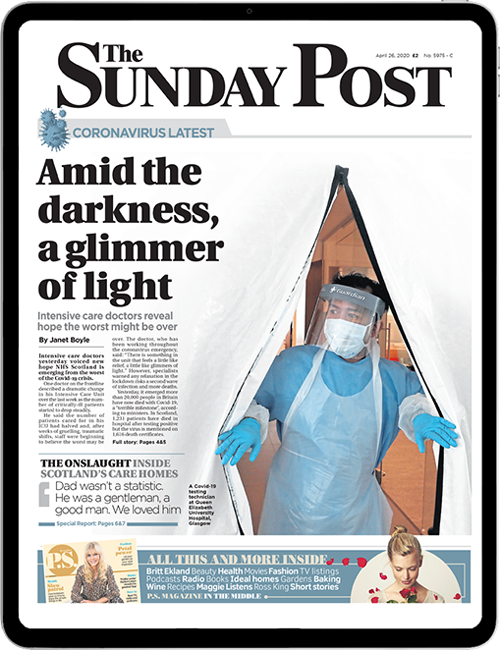 Enjoy the convenience of having The Sunday Post delivered as a digital ePaper straight to your smartphone, tablet or computer.
Subscribe for only £5.49 a month and enjoy all the benefits of the printed paper as a digital replica.
Subscribe