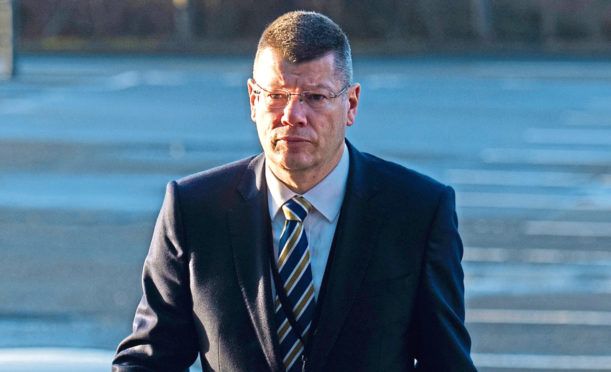 It has not been a great week for the SPFL.
And right now, I believe its credibility is on the floor.
There isn't enough trust in the governing body from executives at member clubs.
And supporters up and down the country are questioning whether or not the current set-up – in terms of its rules and regulations – is fit for purpose.
This whole unfortunate and unpleasant episode is not the first time the SPFL has come under fire.
Mistakes and misjudgments have been made over a number of years.
That's why it's time for serious change.
Before that comes, however, there must be an independent investigation into the accusations made by Rangers against the SPFL, in particular its chief executive, Neil Doncaster, and legal adviser, Rod McKenzie.
The Ibrox Board needs to produce its evidence and let it be looked at.
It's as simple and straightforward as that.
Accusations have been made by Rangers, and the SPFL must see what they've got that merits their calls for Neil and Rod to be suspended.
Once all their evidence has been provided, it should be looked at by independent parties.
The SPFL would need to open their books and switch on the company computers.
Only then can there be clarity, and a chance for everyone to move on.
If I was in Neil Doncaster's shoes, I'd welcome an investigation.
If nothing untoward has gone on, then he deserves to have his name cleared once and for all.
Surely, he doesn't want these allegations hanging over him?
But if there is any substance to what Rangers have claimed, then action needs to be taken.
Listen, I'm getting no pleasure from doing this column and using this tone, but Scottish football isn't in a good place just now.
The last 10 days have been damaging.
And when the SPFL hierarchy are actively trying to find a sponsor for their four leagues to replace Ladbrokes, the cloud hanging over some of its executives can't be very helpful.
Would any blue-chip business want to put its hard-earned money into the SPFL just now to sponsor the game?
So work needs to be done. The process needs to begin before it's too late because this is not something that can be fixed overnight.
This is not just about what Rangers have claimed.
This is also about the bigger picture.
I mean, really, is it right that a club can vote 'No' to a vital resolution and then change its mind five days later and vote 'Yes'?
Is it right that a task force has been set up to look at league reconstruction, and leading it is Ann Budge, whose club, Hearts, sit bottom of the Premiership and currently face life in the Championship?
Is it right that Dundee's John Nelms is on the Reconstruction Group after the way his club has conducted itself?
Is it right that Partick Thistle – or any club – can't legally challenge the SPFL over the validity of Dundee's vote because that could result in their prize money being put on hold?
Overall, it looks like a bit of a shambles. It needs cleaned up and then we can move on.
I want to see Scottish football thrive and prosper.
There has been so much to be proud of in recent times about the domestic game, as well as the results and performances in Europe from Celtic and Rangers.
But the SPFL is doing itself no favours just now. The in-fighting and lack of trust is not pleasant to see.
There isn't a magic wand to wave it all away.
This needs to be tackled and dealt with.
Some might not like the outcome, certain people may even be embarrassed or damaged by any independent investigation.
But as long as the overriding result is positive for the welfare of the Scottish game, that should always be the priority.
Right now, the SPFL does not look well and, overall, a proper review is required.
The game in Scotland has gone backwards in the past few days. It urgently requires a change of direction.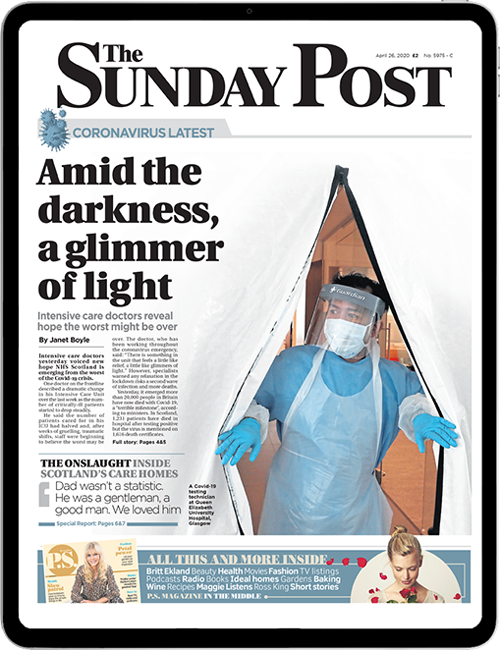 Enjoy the convenience of having The Sunday Post delivered as a digital ePaper straight to your smartphone, tablet or computer.
Subscribe for only £5.49 a month and enjoy all the benefits of the printed paper as a digital replica.
Subscribe