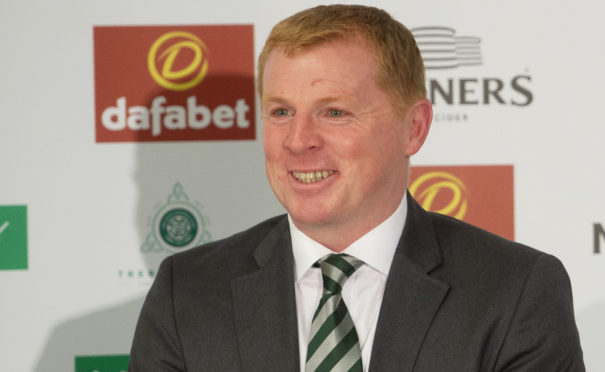 The Celtic board's decision to offer Neil Lennon the job of manager was the right one.
His achievements since being put in interim charge after Brendan Rodgers left for Leicester City in February meant Neil deserved the opportunity.
Everything was signed and sealed on Friday afternoon, but Chief Executive Peter Lawwell had revealed the club's preference immediately following last Saturday's Scottish Cup Final win over Hearts.
Some eyebrows were raised at the timing of making it public, just minutes after the team had clinched the treble Treble.
Maybe the job offer slightly overshadowed the achievement on the park.
I can only imagine that the hierarchy wanted it out there right away, to make known to the supporters their approval of the manager and their intention to make him the permanent incumbent.
It would also have saved Neil, once again, facing a barrage of questions from the media about his future, as had been the case all during his tenure as interim boss.
But the speculation has now gone and we are dealing with a factual scenario.
Neil has decided to keep John Kennedy and Damien Duff as his assistants, and maybe he will try to bring in another one, maybe one of his former team-mates.
There is also the position of director of football/head of recruitment to be filled.
I would think Neil would have input on that decision because the relationship between his department and that department will be vital.
But he also starts his second permanent stint in charge from a position of strength, and he has a great platform to build from.
He needs to bring in a few new players and add quality to the starting line-up. There will also be a few players leaving.
Obviously, recruitment is vital and he will need to get as many players in as quickly as he can.
At the end of the day, players can make or break you. The more good ones you have, the better chance you have of succeeding.
Neil's relationship with his squad will also be vital.
During his time as interim boss, there will no doubt have been times that he felt he needed to tip-toe through certain situations and scenarios.
He would have been conscious of the fact that he inherited a winning group from Brendan Rodgers, and not too much change was required.
He tinkered with wee things here and there, but admitted he didn't want to make any drastic alterations to the daily routine or the way they team played.
Now, though, he doesn't need to walk on eggshells any longer.
This is his time. He knows he needs to deliver the title and get to nine-in-a-row. There is no margin for error.
That being the case, and he needs to be himself. He must not change his personality.
In the past, his style has been successful.
So there isn't much for him to change on a personal level, or in the style of football he most believes in and feels will suit his players best.
Neil has been a manager for nine years and he knows his stuff.
Sure, the game has changed during that period with different things, not all for the better, I may add.
But Neil has adapted when he felt it was for the betterment of his dressing room.
How he manages and conducts himself is important, and as long as he is doing it the right way, the players need to fall into line with his plans and ideas.
Sure, there will be differences from how it was under Brendan. But they need to accept the new manager and work with him to bring even more success to the club.
As ever, Scott Brown will play a huge role in it all.
He is a fine captain and the squad will follow his lead.
Neil has an excellent relationship with his captain and that is vital.
In the past three years, the squad has been exceptional.
To win nine domestic trophies on the trot is absolutely remarkable.
But they will all be aware that the achievements are now in the history books, and it's all about what they do in the next 12 months.
The supporters are demanding success and some will even see doing another Treble in the new campaign as an absolute must.
That may be a little unrealistic.
They will face proper challenges from all around the country, and Rangers will be expected to take them all the way.
Steven Gerrard has already signed three new players and there will be two or three more coming in.
Along with Kilmarnock and Aberdeen, the Old Firm have to negotiate the early rounds of the European qualifiers.
They will see the first couple of games as routine, and the chance to sharpen up their players.
I wish all the Scottish clubs well in Europe.
They have all worked hard during this campaign to succeed in different ways.
I hope they get through as many rounds as possible, with some glamour games along the way.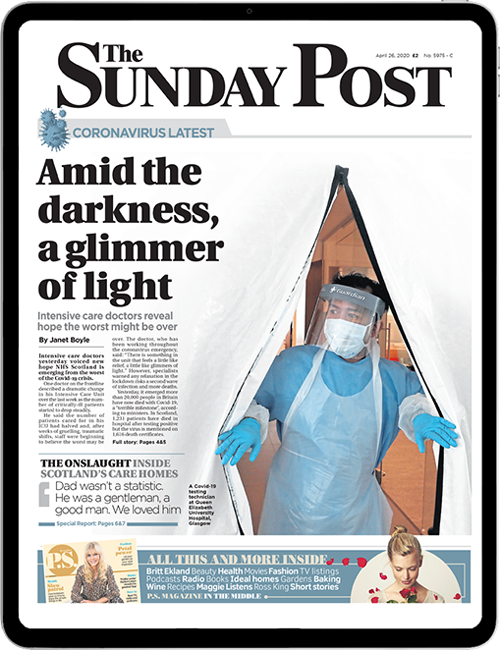 Enjoy the convenience of having The Sunday Post delivered as a digital ePaper straight to your smartphone, tablet or computer.
Subscribe for only £5.49 a month and enjoy all the benefits of the printed paper as a digital replica.
Subscribe