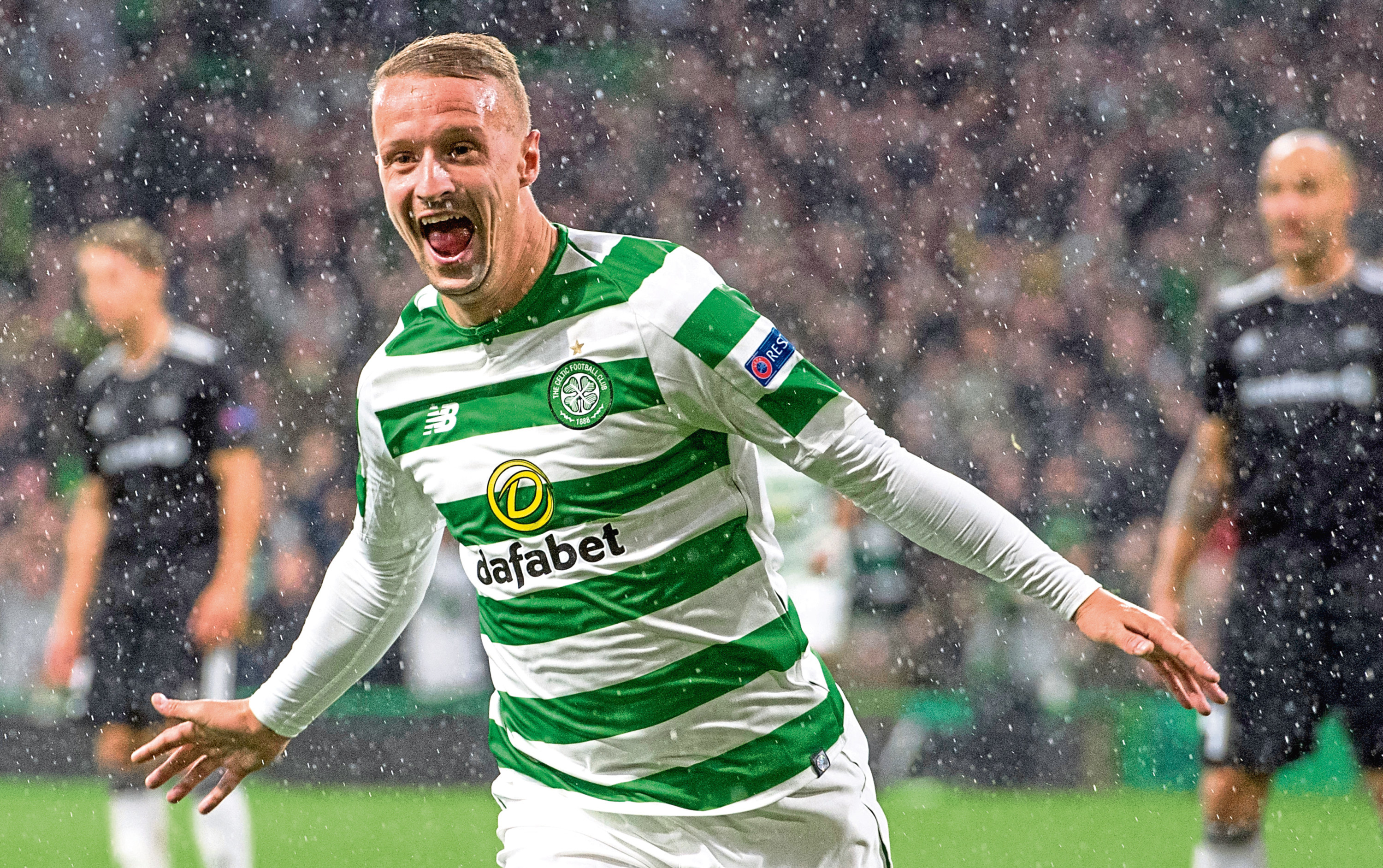 THERE has been a lot said and written in recent weeks concerning Leigh Griffiths.
His exclusion from the Scotland starting line-up for the game against Albania got tongues wagging.
Celtic manager Brendan Rodgers then said that Leigh has to work that bit harder to really push on in the game and improve.
There is nothing wrong with that. But it also depends on what every individual deems "working hard".
For me, giving 100% should be an absolute gimme in football.
When you pull on the jersey, that is the very least a supporter, team-mate and manager can expect.
Now, I accept that giving your all doesn't guarantee you'll play well – but it does give you a better chance.
That logic goes for any walk of life, not just football. It also goes for every position on the field, not just the striker.
No footballer can just expect to turn up every day in training and not give his lot. It's the same on a Saturday.
Leigh knows he has no divine right to start for Celtic. But he will also be aware that you get out of the game what you deserve.
He started Thursday night's Europa League tie against Rosenborg on the bench, and came off it to score the game's only goal.
That goal could prove priceless when the points are tallied up in December.
It was the 101st time Leigh has scored for Celtic in 192 appearances.
That's a remarkable return from a player signed by Neil Lennon for around £1m from Wolves in 2014.
He has just turned 28, and would expect that his best three years are ahead of him.
His goal against the Norwegians rounded off a testing day for Griffiths after being in court for a speeding offence.
Leigh came out after the game and said he wants to be the No.1 striker – and that's what he should be aiming to be.
It would be much more concerning for Brendan and the supporters if the player didn't seem bothered at being on the bench.
If that was his attitude, then it would set the alarm bells ringing. But that is most definitely not the case.
He'll be desperate to start against Kilmarnock this afternoon, and will be extremely disappointed if he doesn't.
That decision will be the manager's, and he will do what he feels is right for the team and do what is best to secure the three points.
What we do know is that there is no rift between the manager and the player.
Brendan made it clear that he has a lot of time for Leigh as a person, but felt he needed to demand a wee bit more from him.
That's fair enough, and Leigh has said he respects the decisions made by the manager.
The fact that the player and the club just recently agreed a new four-year contract also suggests they are happy with one another and see a long-term future together.
That can only be beneficial to Celtic.
What Leigh needs to do is find a way to start as many games as possible.
That will be uppermost in his mind, and scoring on Thursday will have done his chances no harm.
It got Celtic a win that they were keen to get and it rounded off a most- acceptable evening for the Old Firm after Rangers had secured a 2-2 draw earlier that night, away to Villarreal.
Too many people are too quick to give Scottish football a hammering when things don't go well on European nights.
But this is a time to stand tall and proud.
I now hope both halves of the Old Firm can kick on from their positive start.
The Sunday-Thursday-Sunday fixture list both Brendan Rodgers and Steven Gerrard are facing puts extra demands on everyone, not just their playing squads.
It should not be underestimated how much it can take its toll.
Of course, with Celtic and Rangers both involved in so many midweeks between now and the middle of December, the likes of Hearts and Aberdeen should be rubbing their hands at the thought of trying to take advantage in the domestic scene.
It all makes for an interesting three months before the winter break.