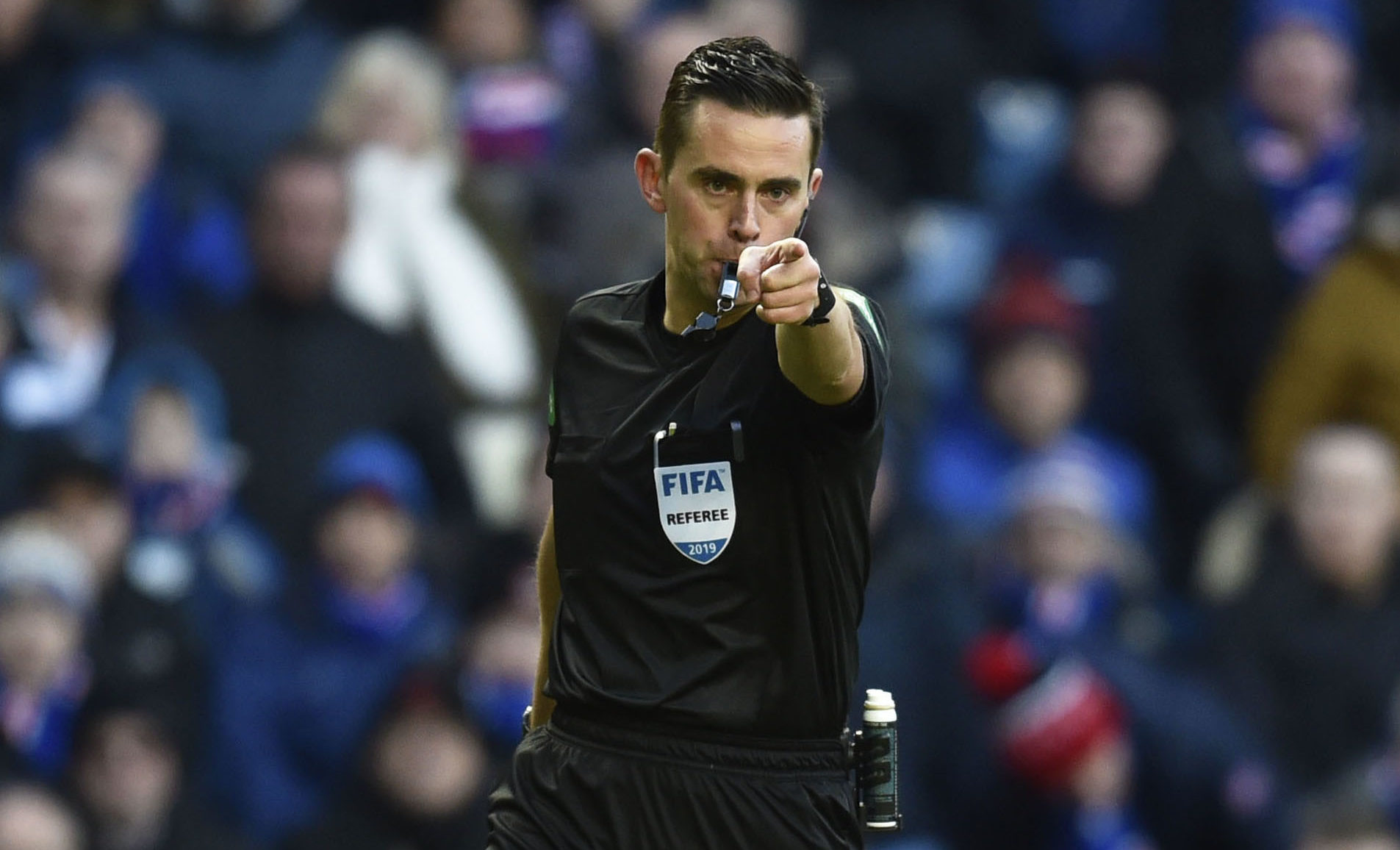 THE controversy surrounding referees has gone up another notch in the past week or so.
My goodness, who'd have thought that would even have been possible, given the way things have gone since the start of the Scottish season?
From Andrew Dallas giving Rangers four penalties against St Mirren last weekend, to the red cards handed out by Bobby Madden to Alfredo Morelos and Scott McKenna in the Aberdeen-Rangers clash in midweek, the back pages have been well and truly taken care of.
Morelos scored two great goals at Pittodrie, but made the headlines for all the wrong reasons yet again.
The referee was right to give the same punishment to both players, whether that was yellow, red or just a talking to.
Morelos has plenty of talent but he has to control his petulance.
He can't allow himself to become a complete liability.
The Colombian needs to show more maturity and self-control.
There has also been uproar that Madden didn't send off Rangers keeper Allan McGregor later in the same game for his challenge on Lewis Ferguson.
And Celtic's Jozo Simunovic was also under the spotlight for his role in a high-ball duel with Hibernian's Oli Shaw.
We know it's the ways of the world in football nowadays.
But it's also unfortunate that the match officials are dominating the conversation around the footballing fraternity.
People want to see the standard raised, and I've heard Brendan Rodgers – and one or two other managers – say that having full-time referees is the way ahead.
I can see the thinking behind that, but I'm not overly convinced.
There is no doubt that the top referees in England are much fitter.
That is one thing that has most definitely improved in the past 20 or so years.
But they will still get decisions wrong, and they will still be vilified.
That is the nature of the business.
England, despite having full-time referees, are moving towards VAR.
Scotland should do likewise, and use the video technology available if it is financially viable.
Of that there is no doubt.
With the financial restrictions in Scottish football, there is no way the game would be able to afford VAR technology and full-time whistlers.
But having worked for most of my football career south of Hadrian's Wall, I can tell you that being full-time does not guarantee your judgement being any better when it comes to making split-second decisions.
So, if it came down to one or the other, I'd go for VAR.
My view is that is more beneficial. Yes, it doesn't solve every problem and it still leaves much down to opinion rather than fact.
But it does help get more decisions right than wrong, and that has to be helpful to our match officials.
What I most definitely object to is the notion doing the rounds that referees in Scotland should state their "allegiances".
That's just not right.
Right away you are going to get at least 60% of them with "leanings" towards Celtic or Rangers, as they are the biggest teams in the country.
So does that mean they are not allowed to referee any games involving the Old Firm?
The same rule would need to apply to any whistlers with Hearts or Hibs as their chosen club.
What we really need is for everyone – from supporters to club chairmen to managers and players – to establish a trust and total respect for the referees.
We need to accept that mistakes will are certain to be made but, as long as they are honest ones, we must accept them and move on.
I've never had any reason to suspect there has been ulterior motives at play with any referee.
If I had ever suspected anything else, then the ba' would have been well and truly burst.
---
What happened to Emiliano Sala is absolutely tragic.
At some stage, there was always going to have to be a conversation between Nantes and Cardiff City over the £15-million transfer fee.
Just hours before the authorities confirmed Sala's body had been found inside the stricken plane at the bottom of the English Channel, the French club were looking for the first instalment of the fee – around £5m – to be paid to them.
If the player's registration has been lodged with the English footballing authorities, and the necessary documentation filed, that should all be a straightforward process.
While all of this is going on, however, football must never forget the human aspect of this tragedy, and show respect and understanding for Sala's family.
That is the most important thing of all.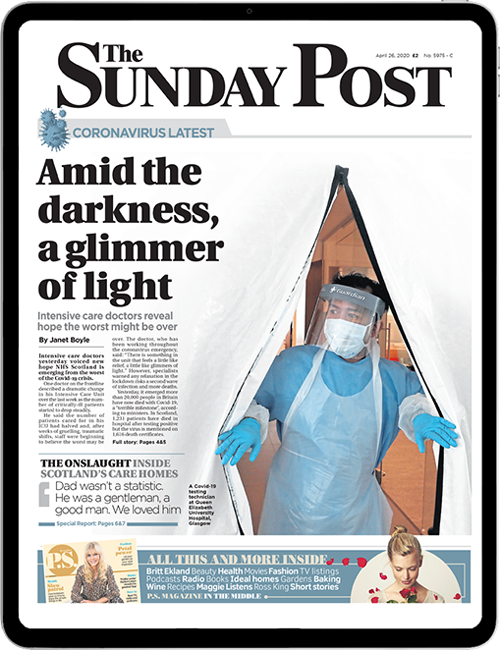 Enjoy the convenience of having The Sunday Post delivered as a digital ePaper straight to your smartphone, tablet or computer.
Subscribe for only £5.49 a month and enjoy all the benefits of the printed paper as a digital replica.
Subscribe