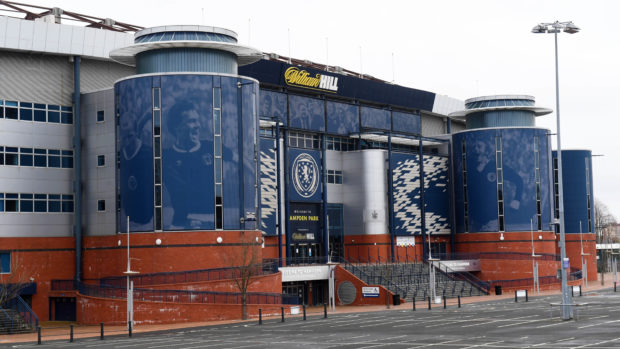 Hearts and Partick Thistle's fight with the SPFL over their relegation took another twist during the week when the SFA charged them for breaching its rules.
They insist the clubs should have gone to arbitration straight away instead of taking their case to court.
That leaves both clubs facing the possibility of fines of around £500,000, or even having their SFA membership taken from them and being kicked out of Scottish football.
Such a scenario would only add to the turmoil that has dominated the Scottish game throughout lockdown.
It is in total disarray.
Indeed, the Premiership and Championship are struggling to move forward as they don't know for sure what might happen to the current set-up.
In this instance, I have sympathy for the SPFL and its member clubs.
Really, should both clubs not have accepted the decision to relegate them and moved on?
Thistle initially stated they couldn't afford the legal fees, and wouldn't be pursuing any action.
They've since changed their minds and are on the bandwagon with Hearts.
Due to the ongoing arbitration case to have the decision to relegate them overturned, it could mean that Scottish football's top flight doesn't get started on the scheduled date of August 1.
Or it could be that it does get underway, but has to come to a shuddering halt two or three games in because Hearts have won their case and their relegation is declared null and void.
There is also the fact the two clubs are seeking a combined £10m in damages.
That kind of money would leave the Scottish game in ruins.
I'm not going to state I'm in any shape or form an expert on the rules and regulations.
But surely the lawyers acting for both clubs should have noticed they were in breach of SFA Rule 78 when they went ahead with this fight?
It's in the SFA rules and regulations. It's very clear and should have been picked up upon very quickly.
Surely both clubs haven't been legally advised that the SFA would never expel them, and it's a case of calling the bluff of the hierarchy on Hampden's Sixth Floor? That's a very dangerous game to play.
I hope it's resolved quickly and everyone moves on.
I'm sure even the likes of Hearts boss Robbie Neilson, will also feel that way.
He was appointed at Tynecastle only a few weeks ago, but he will also be affected by the current legal squabbles.
He will want to press on, and do so safe in the knowledge of which division he's actually going to be working in.
Hearts also brought in Jim Jefferies last week in a senior advisory role, and that is a really positive move.
Jim's experience will be beneficial to the board of directors, and to Robbie.
They will be able to get on with it, identify players and get the ball rolling.
But, right now, it's being overshadowed by legal experts, compensation fights and the threat of expulsion.
It's a sad state of affairs for our game.
However, upheaval is not exclusive to Scottish football. We also have it at FIFA.
They have just announced the schedule for the 2022 World Cup Finals.
It will start on November 21 in the Al Bayt Stadium in Al Khor, and the Final will be played on December 18 in Doha's Lusail Stadium.
It will be strange having the world's biggest tournament played in the winter months, even though it will still be boiling hot in Qatar.
The World Cup was always about being played in the summer months, and we looked forward to it in June and July every four years.
But the goalposts have been moved to accommodate the host nation because of the soaring temperatures there in the middle of the year.
However, the way their bid was presented is not the way it has ended up. That doesn't sit right with me.
Other nations have made bids to host the tournament, based on it being in June and July and have tailored their documents accordingly.
Had they known they could have changed things to suit themselves then it would probably have encouraged other countries to go for it.
The whole thing is lacking consistency.
It will also cause almighty upheaval to the domestic games all around Europe. The whole traditional season will need to be ripped up.
It's going to give our administrators another headache they don't need.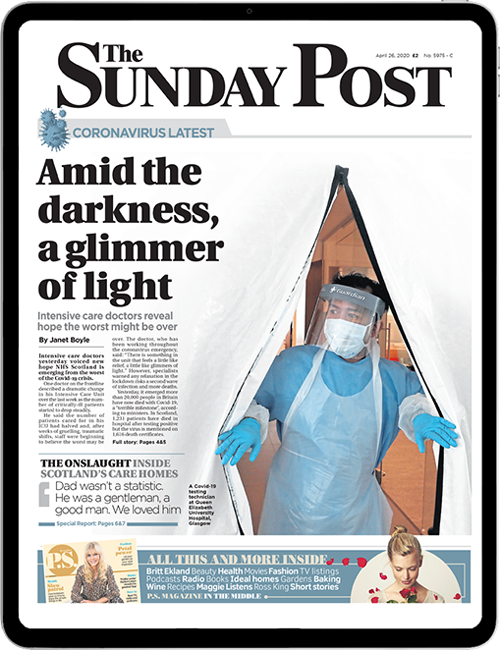 Enjoy the convenience of having The Sunday Post delivered as a digital ePaper straight to your smartphone, tablet or computer.
Subscribe for only £5.49 a month and enjoy all the benefits of the printed paper as a digital replica.
Subscribe