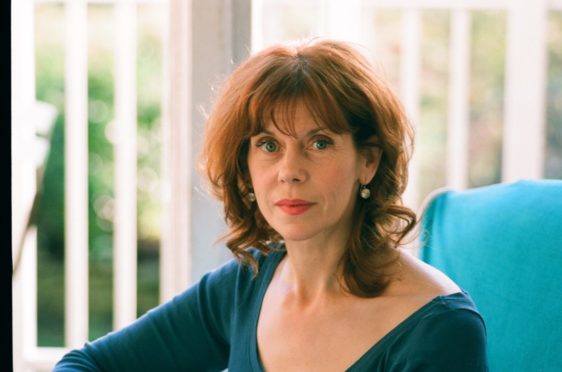 It might have been a tough old year but Siobhan Redmond says there has never been a better time to be acting at 61.
Nearly 40 years after her television debut, she is busier than ever and says she'll never stop working if there is a chance to act.
The star, who has appeared in TV hits from Taggart to Holby City and in acclaimed theatre productions, said: "I know I'll never be able to retire although the business might retire me. The nature of the profession is things can change in the blink of an eye and you can spend a lot of time out of work. You might not realise you've done your last job until a very long time after you've done it.
"But I would never retire. I've always known this is the only way I can make a living."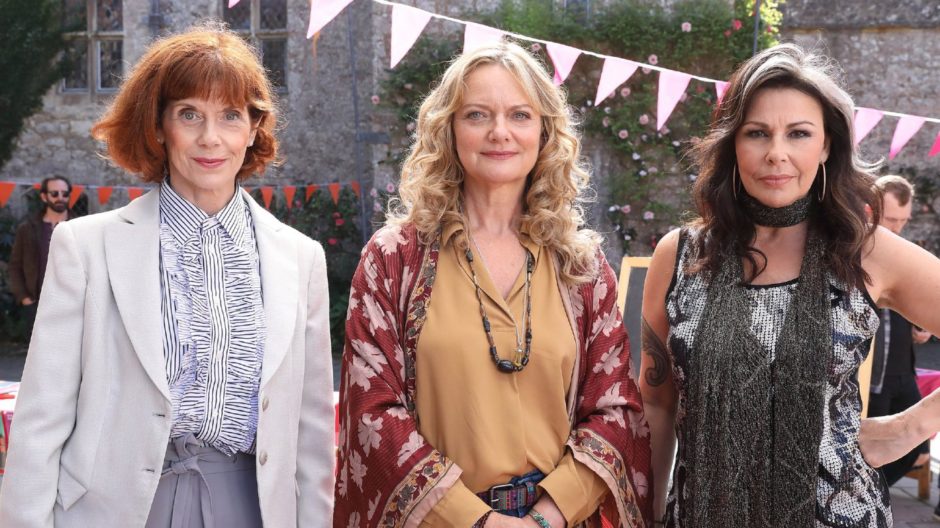 Not that the actor has had to wait long for her next job recently and has been working consistently since lockdown restrictions around the industry eased last year.
She continued: "Even if we weren't in a pandemic, it would be quite remarkable for a woman of my age to be so busy, but so much of my profession is just luck and about being in the right place at the right time.
"I've been exceedingly fortunate throughout this period because so many of my friends and colleagues who primarily work in theatre just haven't been able to work at all. It's very dispiriting and worrying.
"I know I've been very lucky. This is the best time there has ever been to be a woman of 61, there are so many more parts for us. For the past four months, I've been shooting the second series of Queens Of Mystery."
The show, made by subscription streaming service Acorn, is about three crime-writing sisters who solve whodunnits alongside their niece in the English village of Wildemarsh. Redmond teams up with fellow Scottish star Julie Graham and Sarah Woodward as the trio of siblings.
"It's my understanding Acorn asked their subscribers – which presumably is made up of a lot of women my age, because that's who watches television for the most part – what they would like to see, and the response was more women like us please.
"So you have three women over 50 in leading roles – usually we're allowed in one at a time, but there are three of us and it was such good luck to be cast in it. I have a great time."
Prior to that, there was a BBC Scotland comedy pilot, Beep, which aired earlier this year, and the opening episode of the latest series of Midsomer Murders, one of the first shows to return to filming last summer.
"Most of what I did was filmed outdoors, because it was set on a glamping site," explained Redmond, whose other TV roles include The High Life, Between The Lines and Bulman.
"I wasn't aware of being afraid to get back to it, but I was unused to being around a lot of people. So that took some getting used to, but I had complete faith we were working in the safest conditions."
Redmond, who started learning Gaelic during lockdown, has also been busy with voice work, including her next television show – the second series of Born To Be Wild, which is starting a 10-week run on BBC Scotland.
The documentary follows the staff at the SSPCA Wildlife Rescue Centre in Clackmannanshire – the place where orphaned and injured wild animals from all over Scotland find help from a dedicated team of vets and carers.
"I was thrilled to be asked to do the first series, and I'm even more delighted to be asked back," enthused Redmond, who is also a respected stage actor. "It's my favourite job, I just love it.
"I'm filled with admiration for the people who work there, whose entire lives' business is getting those beasts well enough again to leave them without a backwards glance.
"It's really affecting and a testament to all that's best about human beings. I've had cats in the past – they usually find me – but living in a flat in London and with the nature of my job, it's not fair really.
"I was interested to see how lockdown affected the staff at the centre, how they've negotiated the demands put on us to give the animals the care and attention they are used to giving them. I think it was a timely programme the first time round – it caught the mood and I'm delighted they have made more. I hope they continue to make more, and whether or not I'm asked to narrate them, I look forward to watching them."
Born To Be Wild, BBC Scotland, tomorrow, 8pm
---
Sound & vision
Most engrossing museum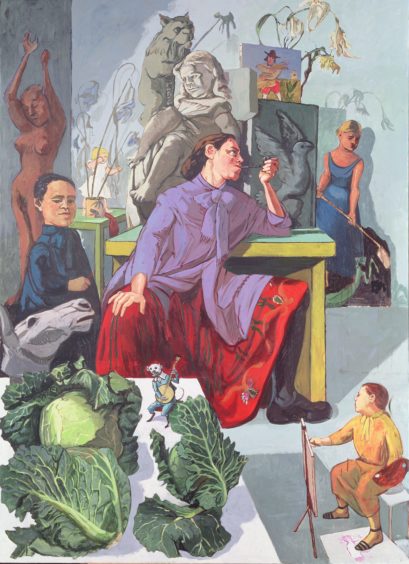 I buy passes to quite a lot of galleries. That way, I can go in and look at a piece of art on its own and spend a little while with it, because I feel overloaded with big exhibitions. But I recently went to the Paula Rego exhibition at Tate Britain. She's my favourite. I felt lucky to have been in the city while that was on.
A movie I'd watch again and again
I've been going to the cinema a lot recently, because you know there won't be anyone sitting next to you eating popcorn. I've caught up on movies like The Royal Tenenbaums and Nashville, and enjoyed Nomadland, The Father and First Cow.
I would always go back to a screwball comedy, like Bringing Up Baby, The Lady Eve or Ball Of Fire. I love how witty and elegant the '40s actors were.
A favourite voice
I have broad tastes. I love Martyn Bennett's Grit album and Karine Polwart's Fairest Floo'er record, and I really like what Gabriel Garzon-Montano, a Cuban/French/American musician, is doing. I heard him on 6 Music and looked him up.
A treasured book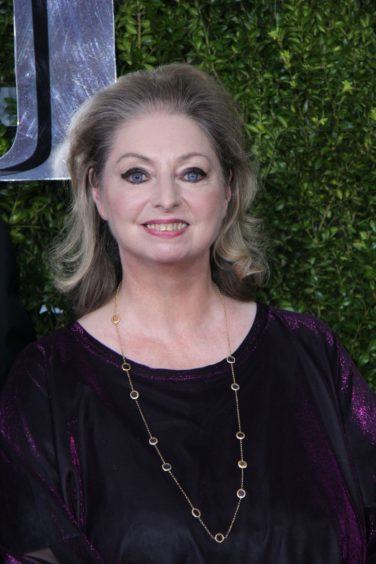 Beyond Black by Hilary Mantel. She's an extraordinary writer, which everyone knows now. I've always known how great she is, so when her books became so well-known and popular, I had that thought where I said, "She's my writer, I knew she was brilliant long before you did." She's phenomenal.
The very first single
Vincent (Starry Starry Night) by Don McLean. I've always been a sucker for story songs and I was also intrigued by it because it was about an artist, someone whose work I could look at. There's something melancholy and beautiful about it, and I still really enjoy it.
My boxset binge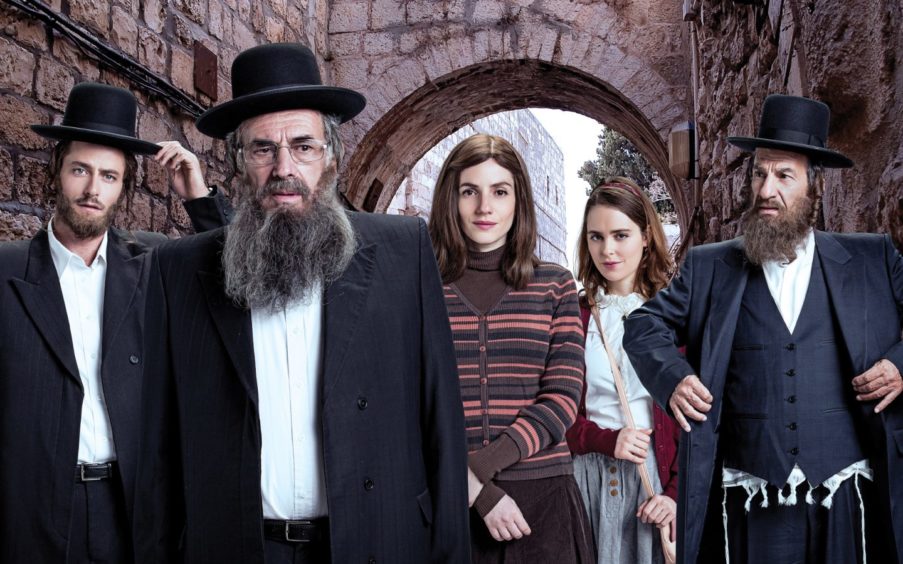 I've been watching Shtisel on Netflix, which is brilliant. I can't imagine the commissioning conversation, because it's set in the world of Orthodox Jews in Jerusalem – it's a family drama and there are no car chases and almost no physical contact. I feel for the characters like they're members of my own family.
A play to remember
In the 1980s I saw a matinee of Orphans, an American play written by Lyle Kessler. Albert Finney was part of the cast of three and won awards. It was an extraordinary afternoon – one of the few times as a so-called grown-up where I left the theatre feeling that if I ran back inside, I would see them doing the next part of the story. As a child, the first show my parents took me to was Peter Pan at the King's. I was enthralled by it and always wanted to be an actress – I suspect because I was exposed to the theatre from a young age.
A fantasy dinner but who's coming?
I'd never have a dinner party – it's my idea of absolute hell. I can't cook and can't be bothered cooking. I remember Peter Capaldi talking to me about the mania for inviting people round for dinner, and he told me he wanted to say when invited, "No, we mustn't. We must stay in our house, and you in yours". I feel the exact same way. I'd love to go for a cup of tea with my sister Grainne, though. I've not seen her nearly as much as I usually do, and I miss spending time with her.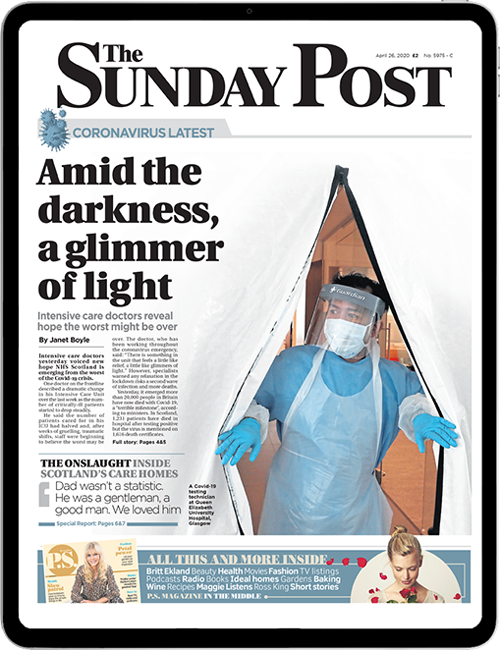 Enjoy the convenience of having The Sunday Post delivered as a digital ePaper straight to your smartphone, tablet or computer.
Subscribe for only £5.49 a month and enjoy all the benefits of the printed paper as a digital replica.
Subscribe