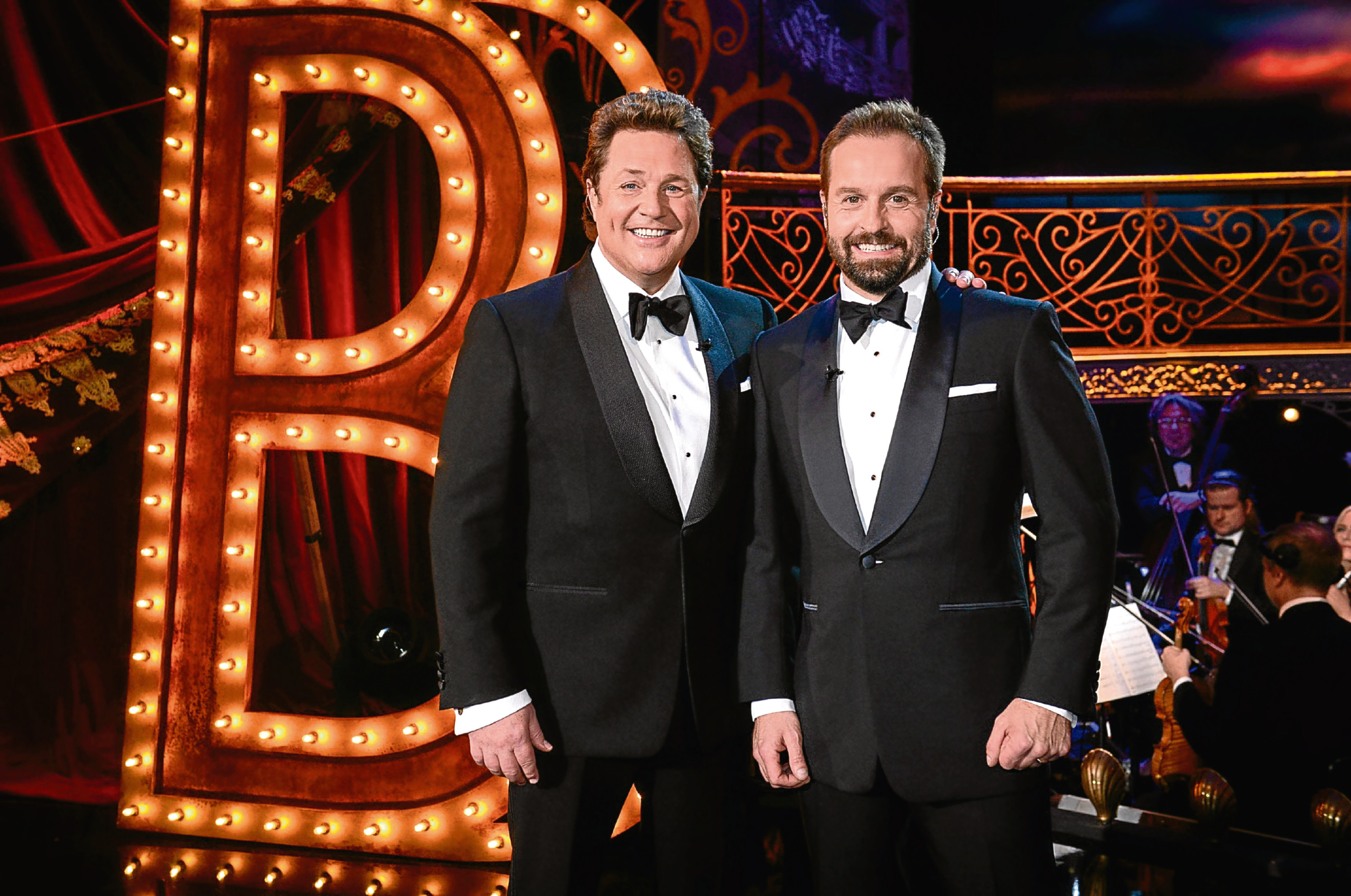 ALFIE BOE and Michael Ball have recently joined forces for an album, tour and TV special.
But despite their harmonious voices, the pair couldn't be more different.
A self-described "miserable northerner", Alfie Boe groans as he describes Michael Ball's pre-performance routine.
"Oh, my goodness, it's like some sort of cult ceremony when you go on before a show with him," the tenor says, in his slow Lancashire drawl.
"He does these hand clap things he's roped me into doing, and if we slip up a little bit, like if we don't make full contact with our hands, we'll have to do it again."
The pair are sharing the bill on a nationwide tour, and have released a new album titled Together, and while there's no doubt they gel on stage, they are very different people away from it.
"I always try to put a positive spin on stuff and keep people's spirits high, and Alfie is a dementor," says the irrepressibly-cheerful Ball.
They're chalk and cheese — but it works.
Alfie, who's achieved UK album sales of over a million and four Top 10 albums, describes Michael as "a wonderful colleague on stage, and a great friend off stage".
"It's mutual respect, I think," he says. "We like each other, we've known one another a long time."
"We have fun," adds Michael, a double Olivier Award winner.
"We like the music we're doing, and we're thrilled with the reaction we're getting to the album and the tour. It's all feeling rather nice."
On Friday, they'll appear in a TV special on ITV, with songs from the album, a medley from Les Miserables, and some very special guests.
"It's funny, it's got the music, and some fab live guests who are hilarious," says Michael, who was awarded an OBE in 2015 for his services to musical theatre.
Can we ask who will appear?
"No, you can't — it's a surprise," he grins.
The duo will be on stage the night it airs, but Michael plans to watch it on catch-up.
Alfie, who worked as a mechanic before honing his music skills at the Royal College of Music and the National Opera Studio, avoids watching his own work on screen.
They usually share a dressing-room and eat together, but before a gig, Michael will have a quick lie-down, while Alfie strums on his guitar.
Downtime is spent recharging their batteries.
"It's really about just gathering your strength and indulging yourself a little bit on your days off," says Michael, who's 54.
Alfie's wife, eight-year-old daughter and four-year-old son live in Utah, and the star, who's 43, admits spending large chunks of time away from them is a struggle.
"The touring life is difficult, so you rely on other people to keep you sane — Michael is always there for a good hug," he says.
As for Christmas Day, the pair seem more alike than you'd first think.
As Michael says: "We'll do one present at midnight on Christmas Eve, then I'll spend the day making a mess and cooking and letting someone else clean up.
"Then I'm taking everyone to see the panto on Boxing Day."
Alfie adds: "Normally in Utah on Christmas Day, it snows like crazy.
"We get the hot chocolate going, the fireplace lit up, the kids are excited, then the day is spent in slippers, eating food and watching a movie together.
"I'm not an Ebenezer Scrooge; I might sound like it but I'm not."
Ball And Boe: One Night Only airs 9pm tonight on ITV.
---
READ MORE
10 quick questions for Michael Ball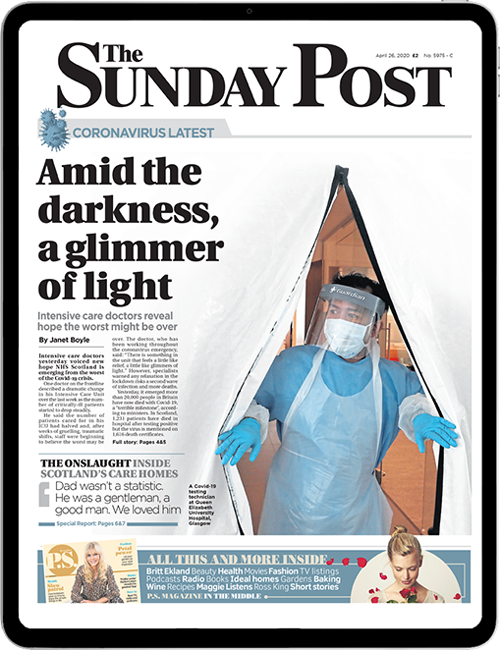 Enjoy the convenience of having The Sunday Post delivered as a digital ePaper straight to your smartphone, tablet or computer.
Subscribe for only £5.49 a month and enjoy all the benefits of the printed paper as a digital replica.
Subscribe