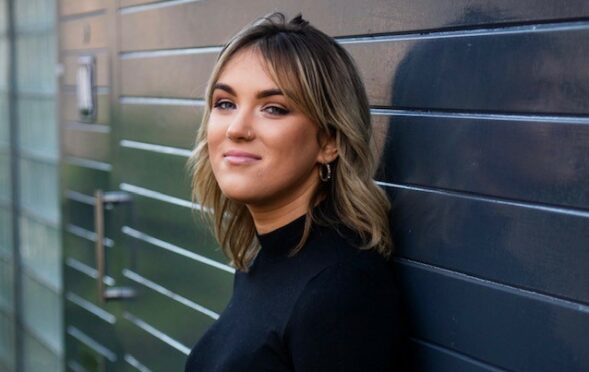 With so few ups and plenty of downs, the year 2021 isn't likely to be one for many musicians' scrapbooks.
Rianne Downey, however, will look back on it with mostly fond memories as she defied the hammerblows of lockdown to set her career in motion.
The 21-year-old's year saw her grow a fanbase through home-recorded cover versions, radio airplay of her own music, and a late call-up to play TRNSMT in Glasgow Green.
The icing on the cake was being named as one of the Scottish acts heading across the Atlantic to South By Southwest (SXSW) Festival in Austin, Texas – one of the world's most renowned showcase events.
"This is a dream come true, a dream that I wasn't sure if I'd ever get any point in my life," Downey said.
"Being invited to play SXSW when I've not even had a song released for more than a year is madness.
"It's my dream to go and play in America, especially the south with all the music that's come from there. To be going there to play is amazing, and I'm so excited."
Events like SXSW are pivotal in opening the world up to rising Scottish artists.
The likes of CHVRCHES, The Twilight Sad and Frightened Rabbit have benefitted from it in the past, and Downey will be joined at the March 2022 edition by soul singer Joesef, jazz vocalist Georgia Cecile and punk rockers Gallus, among others.
"A lot of people you hear that go over there to play have gone on to do big things," she said. "I'm lucky that the alternative folk kind of thing is still massive there, especially in the south.
"It's a great way for new people to buy into what you're doing. There's only so much you can do on social media."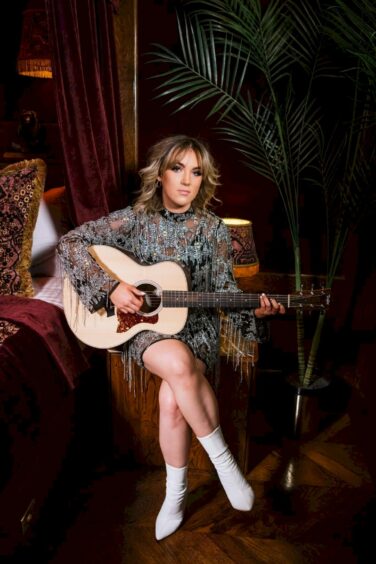 It's yet more live experience for the Bellshill singer, who has recently supported The Lathums and played her own headline shows in Glasgow and Manchester.
And she managed to power through a chest infection to perform at the Glasgow music festival TRNSMT back in September.
"I went on the Friday and was watching Sam Fender when I got the offer through to play the Sunday," she said. "I had to step out on stage with basically no voice but I managed to pull it off.
"It was just me and my guitar trying to hold this crowd. I felt like this was really me on my own and very vulnerable, but I guess that's what people liked.
"Everyone bought into my set, my voice, my songs. I'd say that was probably the best day of my life. It was absolutely amazing."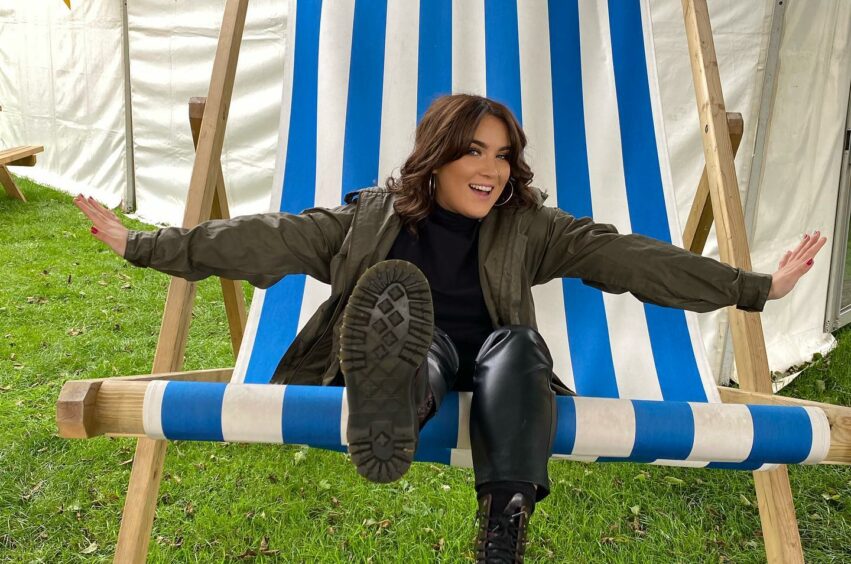 Downey's list of accolades in 2021 also includes having her track Stand My Ground played out on Radio 2's Country Show.
"It was a pinch me moment and that's definitely something that I'll look back on in 10-15 years time and think 'wow'," she said.
"It was always a dream of mine to get on Radio 2 and the fact it was with Bob Harris and he played me twice and the lovely things he said about me… that wee memory will never lose its spark."
Of course, being a musician in the time of Covid has also had its speedbumps.
Even as venues started to open up again for gigs, one positive test for a performer or crew member could put the whole show in jeopardy.
Downey has had Covid herself, and was forced into the bitter disappointment of cancelling gigs.
"It's like the universe isn't wanting us to jump into it too quickly," she said.
"It's soul-destroying, especially because I'm just starting out. Every gig for me is pivotal and having to pull out or reschedule just knocks things out of whack.
"I'm a total perfectionist and it makes me scared in case things aren't going to go as well as they could've.
"It's physically and mentally draining not playing these gigs, because it's what keeps you happy."
Downey's love of music has been lifelong. Her upbringing has been a melting pot of melodies; from her grandparents' love of Buddy Holly to her own foray into the world of ska via Amy Winehouse covers of The Specials.
"I moved through the decades and my parents introduced me to Oasis and Stone Roses and once I heard them I wanted a guitar, I wanted to be a rock star," she laughed.
She recently teamed up with one of her musical heroes, Kyle Falconer, for a special Christmas song.
Having grown up listening to his music with The View, his invite to record a track together was one Downey was never going to turn down.
"I've grown up listening to Kyle and he, like The Coral and Stone Roses, he defined my teenage years. When he messaged me on Instagram asking if I wanted to do a song I jumped at the chance.
"It was an amazing experience to write with someone as talented as him. I always thought I'd never write a Christmas song, they're a bit too cheesy!
"Once the opportunity came though, we wrote about something real especially after all the pain we've felt last year and this year again. It was really refreshing, therapeutic as well."
Downey also helped cheer on the Scotland team during the Euros, playing versions of Flower of Scotland, Wild Mountain Thyme and Caledonia across TV coverage on Sky and the BBC.
She released her version of Caledonia earlier this month, saying: "I feel like sometimes some things are better just left but I winged it, put it out, and people seemed to love it."
Putting covers like that out there on social media is something Downey describes as "daunting" as a self-confessed perfectionist.
Sometimes, it's a case of just clicking upload and seeing what happens.
"It was what I felt I needed to do to kick start my career," she said. "That outweighs all the insecurities I have but I've always had an overwhelming amount of good feedback and it's only every now and again that I get the bad comments so I've been really lucky that way.
"It does get to you, but you just need to remind yourself that the fact your getting hate comments maybe means you're moving to the next level. You're getting bigger if people want to try and bring you down. It gives me motivation to prove another person wrong which I know I will."
---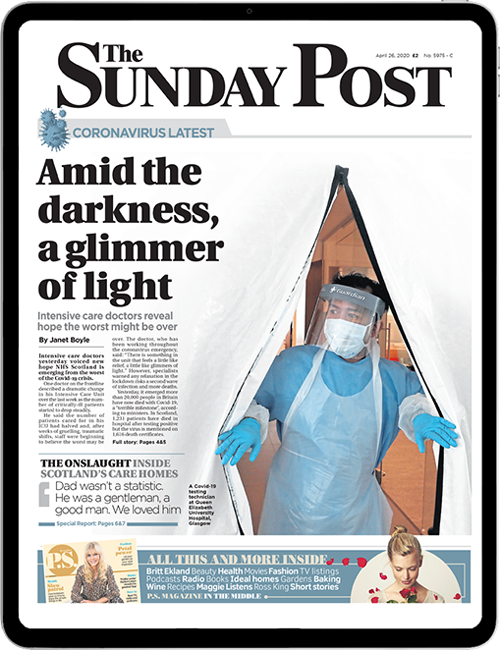 Enjoy the convenience of having The Sunday Post delivered as a digital ePaper straight to your smartphone, tablet or computer.
Subscribe for only £5.49 a month and enjoy all the benefits of the printed paper as a digital replica.
Subscribe