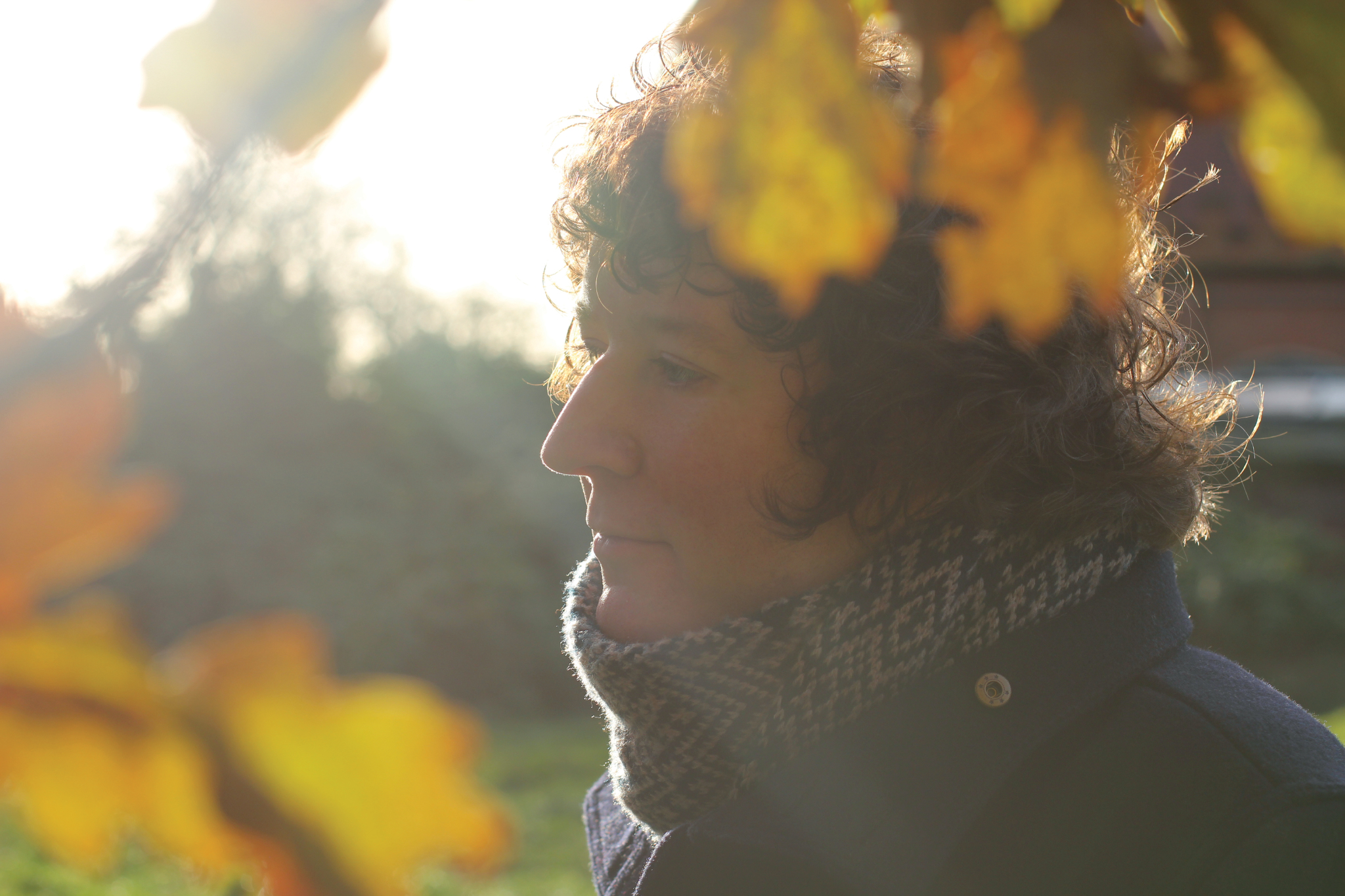 SCOTS singer-songwriter Ally Kerr had to endure a sandstorm during one of his first shows in China, but he's looking forward to returning to the country to show off his latest album this year.
Having had one of his songs used as the theme tune to Japanese animated TV show Mushi-shi on Netflix, the Glasgow-born singer was booked by a promoter to play an outdoor festival in Beijing in 2013.
And the experience certainly proved to be eventful.
"We weren't allowed to play the stage because of the high winds and danger the rig would collapse," he recalls. "There was a lot of confusion, so some of us artists just decided to find a spot on the grass and start playing.
"A few folk gathered around and a crowd started to appear. When it was myself and violist Caroline Evens's turn, the sandstorm was really kicking in, and we heard advancing cries and looked at the audience who were all ducking in a domino effect in front of us.
"We did the same, mid-song, then continued once it passed. It was very surreal. My guitar was full of sand by the end as I'd used it – the wrong way around, naturally – to protect my eyes."
Visiting China has proved fruitful for Ally, and he's played there many times over recent years, once travelling from Beijing to Xiamen on a headline tour, playing ten huge cities on the way.
"The audiences were incredibly warm and supportive and the food was amazing, though in Szechuan the spice was just unbelievable," he says.
"One advantage of touring at the scale I do is the local promoter taking us to some off-beat places only the locals would know about or go to. I love trying new food so it's always big plus for me.
"Meeting the audience is incredible too, it really makes it all worthwhile. I'm very much looking forward to another tour there in May and returning to other parts of Asia over the next few years."
With his Spotify listening stats showing plays ranging from Sao Paulo to Stockholm, Ally's music being spread through Netflix and beyond has shown he has worldwide appeal.
He's played in Japan, Singapore, Taiwan, the Philippines and Europe, but there's one place where he's still considered a well-kept secret – back home in Scotland.
He's hoping to change that and finally perform some shows in his homeland following the release of new album Upgrade Me earlier this month.
"I do so much of this on my own that it can be a bit overwhelming, so my thought was to concentrate on getting the album out, making good videos, then just seeing where I should be playing, based on where people are listening," he says.
"The China tour in May is part of the release over there by my label in China so by spring next year I'll be looking to play more shows elsewhere.
"The reason I've not performed much in Scotland in the last few years was really just because I tend to go where the audience is and where I'm offered shows, and for me that's mainly been Asia and Europe rather than here."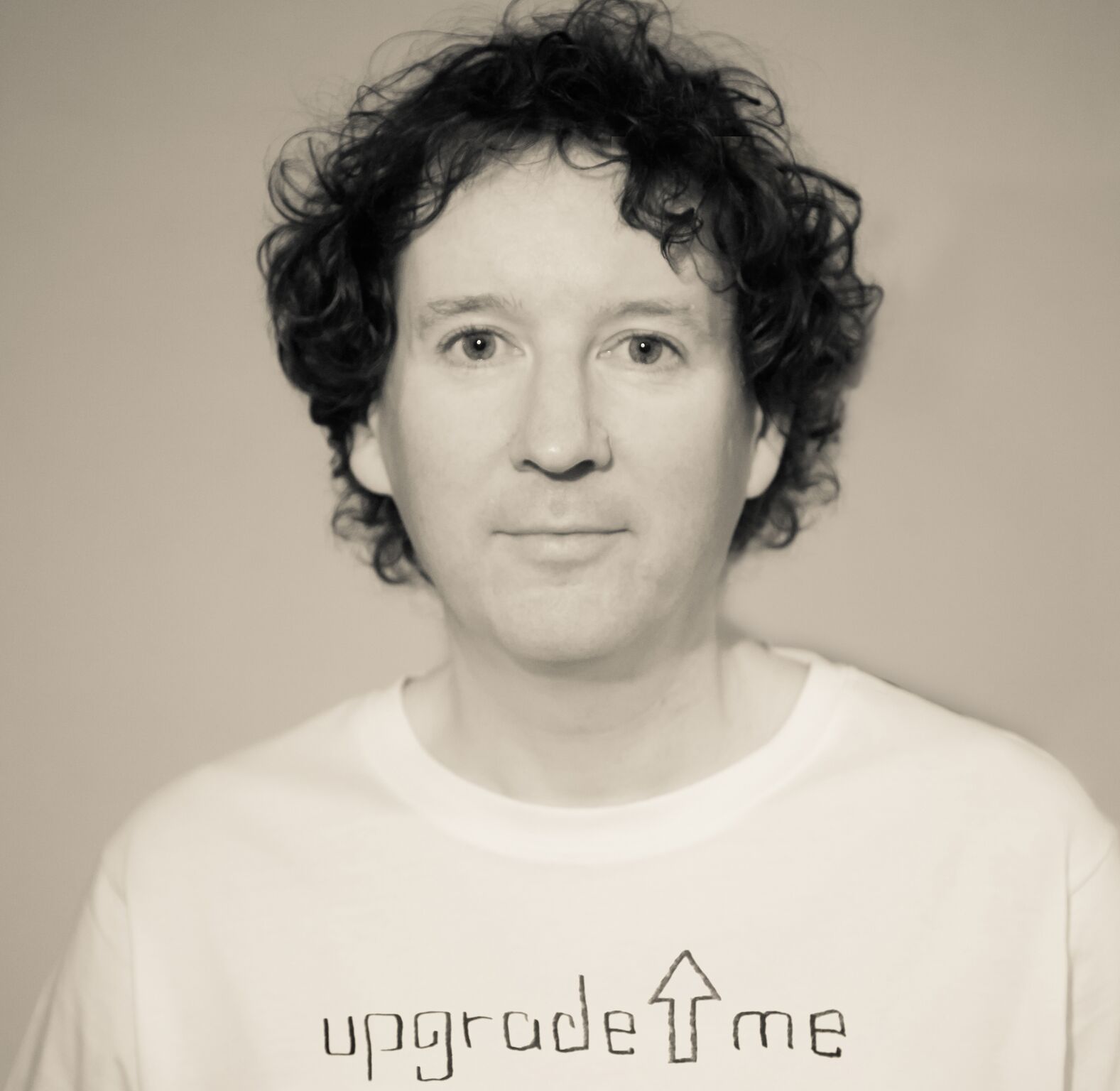 Describing Upgrade Me, which was released last week, Ally says it feels like a 'natural progression' from his previous album Viva Melodia.
"I started to work with a new producer, A New International's Biff Smith, and we worked on using more instrumentation and arrangements, especially string arrangements," he says.
"Song wise I think there's an urgency but also a poignancy and calmness – there's moments of nostalgia, the celebration of kindred spirits, and of the ever-more pressing need to be present in each moment during these pretty turbulent times in the brave new world.
"It moves from sparse arrangements to songs driven by epic electric guitar and soaring, emotive strings. Lyrically I hope the album resonates a little with the times."
Ally admits he finds it hard to describe to people who haven't heard his music what his sound is, but believes it is timeless and doesn't try to fit into any genre or passing trend.
"They're three-minute pop songs," he says. "In Asia the word "evergreen" is sometimes used to describe my music and I've always liked that description.
"I love melody in music, so I've always been influenced by those who can write a great melody, especially one that really moves you – so anyone from Louis Armstrong singing Wonderful World to Frank Sinatra leaning on a bar crooning out One For My Baby.
"I love cinematic music, film composers with the power to really stir emotions, so Ennio Morricone, John Barry or John Williams but also of course all the usual tuneful suspects who wrote amazing songs through the years like Getz & Gilberto, The Beatles, Simon and Garfunkel, ELO through to more contemporary acts like Grandaddy, The Clientele, A New International, Cineplexx.
"I'm really into all types of music from the past till now. You can listen to pretty much anything you like using streaming so everything you've never heard and then love is exciting and feels like a new discovery."
As someone who's been releasing music for a while – Upgrade Me is his fourth album – Ally reckons his sound has evolved naturally from quite an innocent, indie-pop sound to something a bit more ambitious in terms of arrangements and instrumentation.
"There are more textures, hopefully a grander sound, hopefully more interesting lyrical themes from when I first started," he says, "which isn't to dismiss earlier songs, but who wants to stay the same?
"A big part of that was working with kindred-spirit – and fellow lover of string-laden film music – Biff Smith – he challenged me, got me out of my comfort zone and that improved me as a writer.
"I also started to learn how to play the piano so began writing songs and arrangements that way.
"I'd also say lyrically I've become better at filtering, at editing, so spending more time on that, rather than the first thing that came into my head when I really didn't think anyone would ever hear these songs beyond the family dog.
"That said though, when you write a song and the words you sing come out at the same time as the music and fit perfectly, then that can be a powerful thing but also quite elusive."
Upgrade Me is out now, visit https://allykerr.com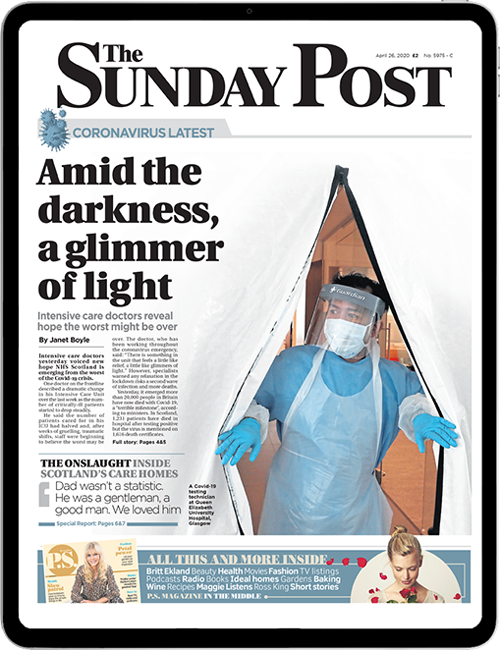 Enjoy the convenience of having The Sunday Post delivered as a digital ePaper straight to your smartphone, tablet or computer.
Subscribe for only £5.49 a month and enjoy all the benefits of the printed paper as a digital replica.
Subscribe