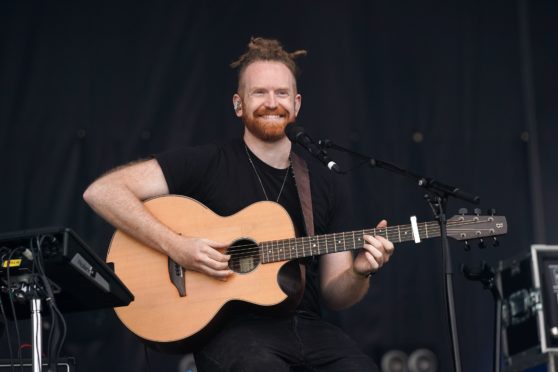 Having an English singer-songwriter headline a Burns Night concert in a town synonymous with the Bard might seem unusual. For the singer in question, though, it doesn't come close to being his strangest gig.
Folk pop troubadour Newton Faulkner has played just about every venue imaginable over the past 14 years.
"I played a hot-air balloon one time," he smiled. "It was a 15-man balloon. We were flying over the Alps while I played and the pilot kept firing it up, so there were these big blasts of noise while I tried to play, and it was hot as hell too.
"I also remember two back-to-back gigs I did – the first was in a church and the second was at a freshers' ball at 2am.
"I'm really looking forward to playing at Burns Night Live – I'm very aware of Burns' work and life, but this will present a good opportunity to find out more.
"I'm always searching for an excuse to come and play Scotland. I've played lots of remote locations there – I've done a Highlands and Islands tour and a Borders tour. I played a gig in someone's house just over the border."
Newton, who turned 35 yesterday, headlines Burns Night Live as part of an eclectic line-up, including folk band Rura, metal band Turbyne, Kate Kyle and Band of Burns.
The concert is part of the Big Burns Supper, a contemporary Robert Burns celebration running across 11 days in Dumfries from January 23 to February 2.
The show provides Newton with a break from working on his latest album, which will be his first since a best-of collection 12 months ago.
Since coming to prominence with his No 1 debut, Hand Built By Robots, in 2007, Newton has barely stopped – but he also made a conscious decision at the start not to take it all too seriously.
"I decided to focus on why I wanted to do it in the first place, because everything else that comes with it is mostly bull," said Newton, who scored a top 10 hit with Dream Catch Me.
"I didn't get into music to be on magazine covers or whatever else that comes along. The fact I've been able to do this as a job and pay for a house is such an amazing thing. I'm still stunned by it."
And being managed by his sister, Lottie, means he'll never become too big for his boots.
He laughed: "I travel around with my little sister, so I'm not allowed an ego."
Newton has also moved into theatre in recent years, taking on the lead role in American Idiot, the musical based on Green Day's songs, and he was also part of the 40th anniversary version of War Of The Worlds.
"When I reached 30, I thought, what else do I want to do. It's a weird thing to get to 30 and realise I'd achieved my dreams," added the songwriter.
"Acting was a big one, because I'd done quite a bit as a child, doing three or four plays with the Royal Shakespeare Company.
"A former bandmate from a Green Day covers band I was in when I was younger was working on American Idiot, and asked if I'd like to join the cast.
"I really threw myself in at the deep end, playing a schizophrenic heroin addict, and I underestimated the psychological impact playing the role would have on me.
"But I learned a lot and it's helped me in writing my new album."
---
Newton Faulkner, Big Burns Supper, Jan 25, Dumfries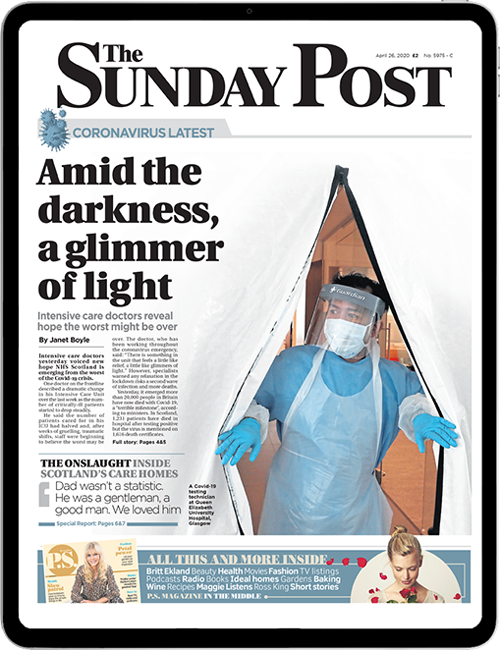 Enjoy the convenience of having The Sunday Post delivered as a digital ePaper straight to your smartphone, tablet or computer.
Subscribe for only £5.49 a month and enjoy all the benefits of the printed paper as a digital replica.
Subscribe