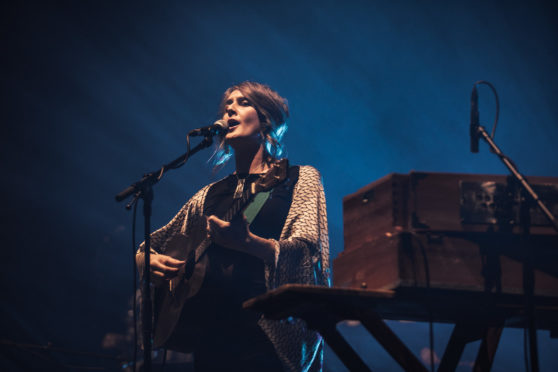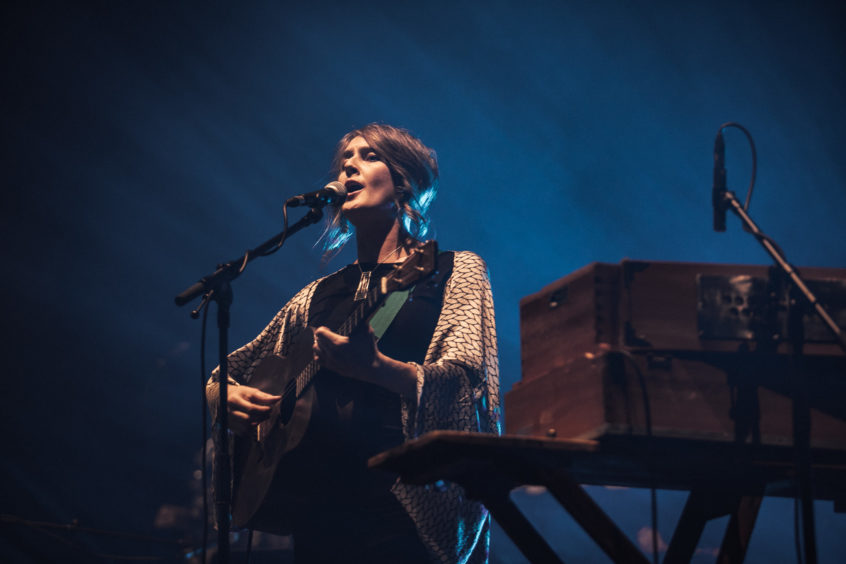 Performing a cover version of a classic Scottish singalong hit is a bit like being handed a treasured artefact that's been cherished by many for years.
So when putting together a whole album full of them, singer / songwriter Karine Polwart made sure she treated them with the care, love and respect they deserved.
Her Scottish Songbook, released earlier this year, proved to be a hit, and Karine will perform some of her new takes at a show in Paisley later this month.
"One of the scary things about taking them on is just wondering what you're playing at, having a go at Dignity," Karine laughs.
"I've approached the songs like they were folk songs and fair game to interpret, and tried to get inside the songs and give them a fresh spin.
"It won't be everyone's cup of tea, but I think songs that really last go out into the world and land in all of our lives in ways that the original artist never intended.
"We've all got songs in our lives that remind us of certain events, people or places and a lot of the time what those songs mean to us has nothing to do with what the songwriters or bands had in mind.
"That's the approach I've taken to the songs – I know they're absolutely cherished by lots of people, but there's love in it and a genuine respect for the songs. I hope people can identify that, even if they don't actually like the way we've gone about doing it!"
The project stemmed from last year's Edinburgh International Festival, where Karine was asked to get involved with events at Leith Theatre following the success of the Rip It Up exhibition.
She suggested a "night of Scottish pop classics reinterpreted through a folk singer's ears" which proved to be a sell-out success not only in Leith, but in Glasgow for Celtic Connections earlier this year.
"It's been a brilliant fun show to do, and a bit of a trip through memory lane," she says.
"I'm a folk singer, but the songs that I've picked are by classic artists like Deacon Blue, Big Country, John Martin and Paisley's own Gerry Rafferty, as well as contemporary acts like Biffy Clyro, Frightened Rabbit and CHVRCHES.
"The thing that unites them all is that, at the core of them, they're all quite like folk songs, they mean something. They've all got stories or connections, they remind me of people, places.
"A lot of stuff from the era that I grew up, the 1980s, reminds me of that point in time. It's almost like little documents of social history, songs like Big Country's Chance and Deacon Blue's Dignity.
"They captured that particular time but they've got an uncanny resonance now because I think the times we're in are really quite similar to the 1980s.
"To me, a lot of the songs are speaking to the idea of austerity, inequality, resilience and all the rest of it.
"That's why I've picked a lot of the songs, there's a story and a meaning to them that is universally resonant."
Karine makes her first live outing with the Scottish Songbook show since January later this month as part of the Paisley Spree.
She'll take to the specially erected Spiegeltent in County Square, the main venue for the festival.
"I've played the Spree before and know the Spiegeltent well so I'm looking forward to it. It's a really fancy cabaret marquee, a brilliant live music venue that's really vibey and it has proper character, so it should be good."
She'll be performing numbers by Emeli Sandé and Simple Minds for the first time, as well as introducing visual elements to make it a more theatrical show.
She says: "A lot of the time I spend on my own writing or researching and it's quite a solitary endeavour. The gigs are the one thing where you really get to properly connect with people.
"They're really important and festivals like The Spree and Celtic Connections are the lifeblood of everything. Without them we've got nowhere to play, and I think they need all the support they can get."
The Scottish Songbook will be on tour this autumn, with dates in Edinburgh, Perth and Aberdeen.
But there might be a bit of a wait before there's any thought of a second instalment.
"People have been asking about a second volume but I think I need a wee rest," Karine laughs.
"It's been quite a demanding project. I've not just made an album I've put together a visual art commission and I've written essays and stories around the songs as well.
"It's been quite a bit of a creative endeavour, not just musically but with all the other stuff and I need a wee pause from that!
"Obviously there are dozens of other songs that potentially could get reinterpreted but for now the focus is on the live gigs and having a bit of fun with that.
"That's the fun bit, most of the work is done, now we get to just enjoy what the stuff sounds like and the response of the audience."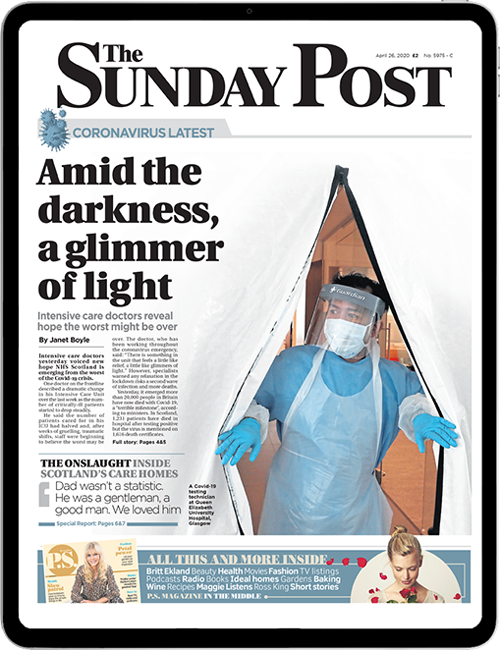 Enjoy the convenience of having The Sunday Post delivered as a digital ePaper straight to your smartphone, tablet or computer.
Subscribe for only £5.49 a month and enjoy all the benefits of the printed paper as a digital replica.
Subscribe