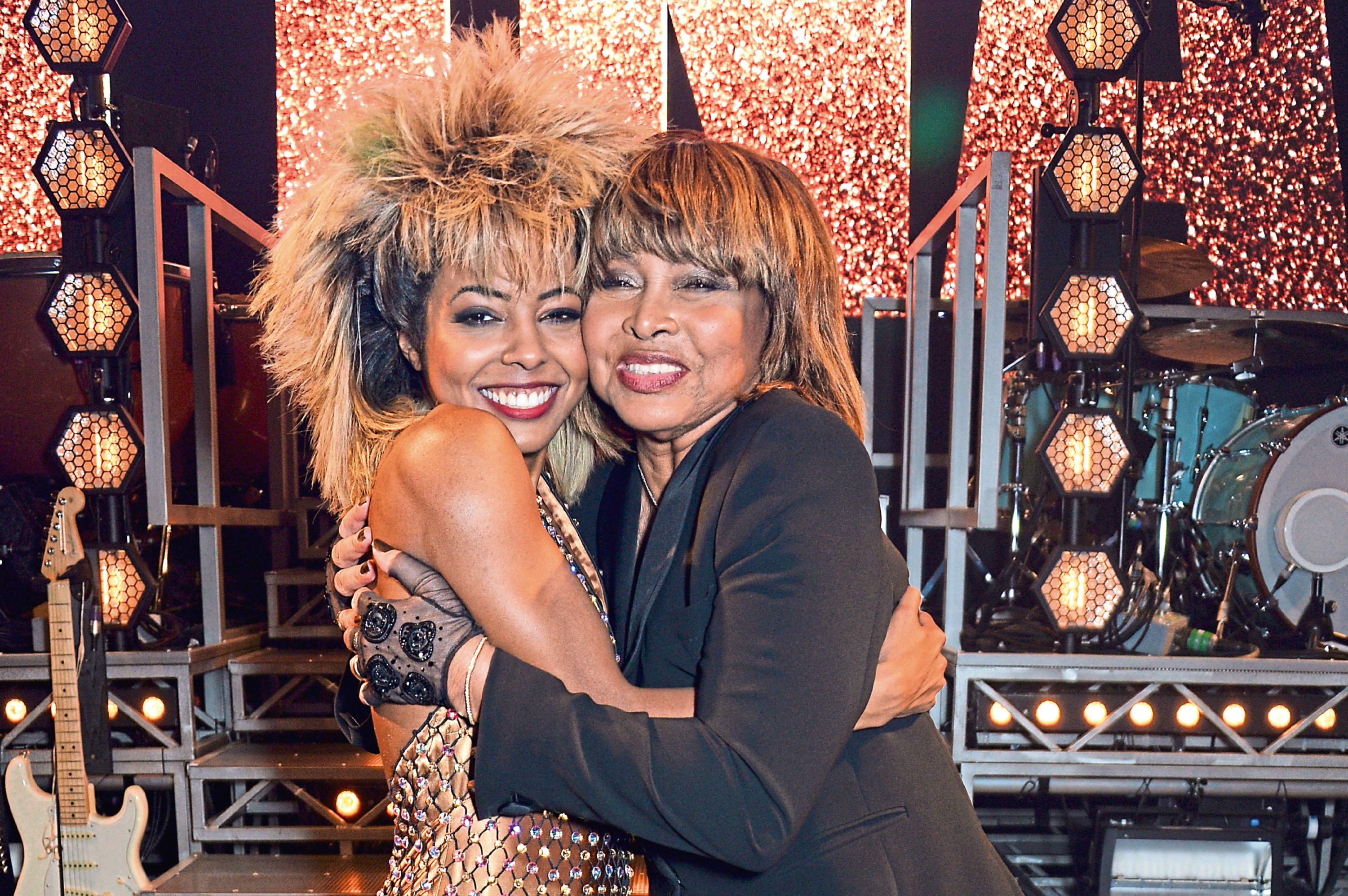 Tina Turner will be 80 at the end of this year! But, do you know what? She doesn't care – her heart is still beating to the sound of a disco and her soul is still in the grip of rock 'n' roll!
Retirement? Sure, she is retired but she cannot sit still for long and could still burst back on stage with the kind of explosion only she can create.
"When you have had a lifetime of great music and performance, you can't just put it away in a drawer like it never happened," said Tina.
"It is within you all the time and even though I retired a while ago I cannot just sit around and pretend it never happened. I had a love-hate relationship with performance – sometimes I hated it and only did it for other people – and other days I felt so good I never wanted to stop."
The Tina Turner story is very well known – she has endured poverty and she has known riches, she has had difficulties with relationships but she also knows what it is like to love and to be loved.
"Life is a journey and it is rare that anyone has a totally smooth journey, I know I haven't," she said.
"It's good that all the bad things were early on and I was strong enough to come through them. In my older years I am happier than I have ever been and I have a smile on my face that is not just there for the cameras.
"Things have been pretty bad at times and it can really wreck your self-confidence and self-esteem. I never turned to alcohol, I have never smoked or done drugs.
"I always had a belief that things would get better one day and they eventually did.
"I don't really think I am qualified to give advice but for what it is worth, no matter what is going on in your life, don't put all the blame on yourself, put your energy into going forward and don't let your problems crush you."
Tina certainly never allowed that to happen although it came close a number of times. She carried her problems with her but got on with life and did her best to make things improve.
"If you keep tomorrow in view you can come through just about anything. Music helps too but don't listen to something that will make you feel worse about yourself, listen to something that reaches your soul and sets it on fire."
Tina sold more than 200 million records worldwide but it took her a long time to realise that she was right up there with the music icons.
"I never thought much of myself, I used to see people like Barbra Streisand and think, 'Wow! What a singer, what a performer.' It took a long time before I started to believe people when they said how much they liked this song or that performance. I guess I just used to think that they were either being polite or wanted something.
"I was handed all kinds of awards, gold discs and all sorts of prizes and gifts and honours but I still couldn't see it.
"I knew that things were working out because I suddenly found that I had a bank account which actually had money in it and tickets for my concerts were selling out in a day. After a while I realised that something must be working and maybe my songs were better than I thought.
"I think Britain played a great part in that. When my Private Dancer album was released and What's Love Got To Do With It? was lifted and went out as a single, there was an immediate embrace in Britain and the audiences at my shows were just fantastic.
"That made the rest of Europe sit up and take notice and then, later, my homeland decided to take another look at me and here we are today."
Tina actually lives mostly in Switzerland and took out Swiss nationality several years ago but she still travels back to America for special occasions – and, of course, to Britain, too.
Her biopic film What's Love Got To Do With It? proved to be a great box-office success and had audiences dancing in the aisles. The same has happened in more recent times at her stage show Tina – The Musical which again tells her life story and includes many of her greatest hits.
"I was very involved in that show and it was hard work but I enjoyed it and I hoped audiences have enjoyed it as well. It opened in the States with Britain to follow.
"It is a strange thing to watch someone else being you and telling your story. It's quite difficult to watch someone else do what we had been doing for decades.
"I have always been a perfectionist when it comes to performance so I watched very closely and made a few suggestions. They were taken on board and I became very proud of the show.
"The cast has been fantastic and told my story brilliantly. In the movie they used my voice quite a lot but in this show they don't have to. From the very beginning, Adrienne Warren has been brilliant and it made me quite emotional to watch her being me."
So, it is far from all over for Tina Turner although she is happily living in what appears to be her retirement. "I don't have any big plans but I don't like to rule out any possibilities either," she said.
"When people came to see me when i was in my 60s I wondered why. I sang and danced and everyone had a ball but I couldn't see what was so special. It did keep me fit though, and I heard that other people of my age thought, well, if she can do it, then maybe I can.
"I am not so energetic now though, I had a fall a while ago and spent a little time on crutches and even in a wheelchair for a short time but that was then, this is now.
"I refuse to give in. I won't give in to age and I encourage those around me not to give in either. State of mind is so important, laughter is important, love is important. What's love got to do with it? Everything! Love your life, love your family and don't forget to include yourself a little."
But the beat goes on.
"Oh yes, it sure does," she said. "If you have music you have life. Maybe you can't jump on to the table top any more but you can still feel the music pulsing through you and you can love it just as much.
"I still love my music and some days I feel like performing again. I'll be around for a while yet and who knows what might happen. We'll see but in the meantime keep the music in your life. I've gotta say it – music is simply the best."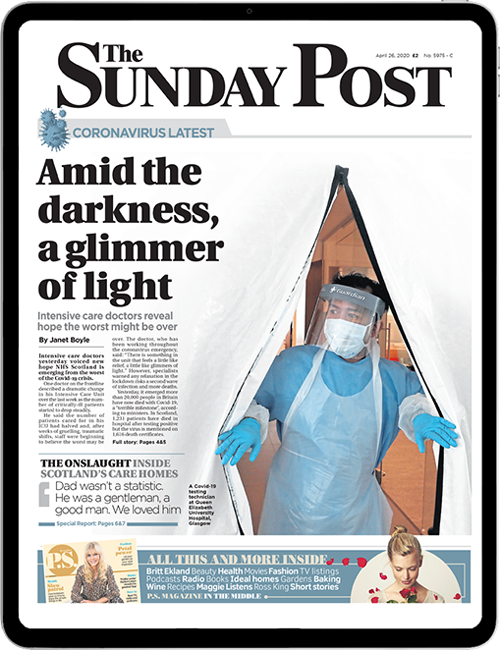 Enjoy the convenience of having The Sunday Post delivered as a digital ePaper straight to your smartphone, tablet or computer.
Subscribe for only £5.49 a month and enjoy all the benefits of the printed paper as a digital replica.
Subscribe