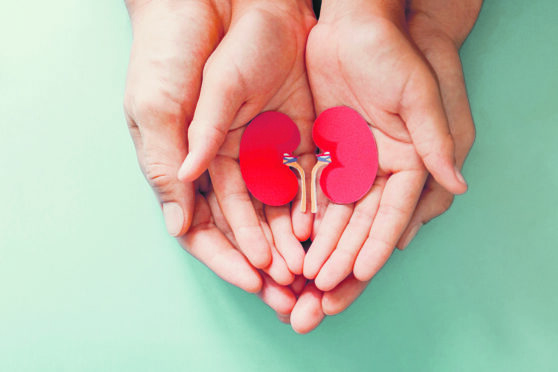 A new study from Glasgow University has found a link between mild kidney disease and increased risk of cardiovascular disease and death by cancer.
Around a third of people in the UK have mild kidney disease, although because the condition is initially asymptomatic, most of them do not realise that they have it.
Symptoms do not usually appear until the disease has progressed to a more serious stage, but even then the signs are often vague and indistinctive, like low energy levels, poor appetite and feeling sick.
The study, led by Dr Jennifer Lees, used a cystatin C test to estimate kidney function, which is more sensitive to picking up early signs of potential kidney disease than testing the creatinine levels in the bloodstream, which is how healthcare professionals test for kidney disease now.
The study found that mild kidney disease increased the risk of developing cancer by 4% and of dying of it by 15%. In people with more severe cases of chronic kidney disease, the risk of developing cancer increased to 19% with a 48% hike in risk of death.
When it came to cardiovascular disease, the study found a 20-30% chance of developing the illness and risk of early death.
While these figures initially seem quite scary, Dr Lees is hopeful that use of the cystatin C test will allow doctors to spot signs of serious illness earlier, giving patients a better chance of survival.
"I think it's important that we've found that there is an association there, and there is a good bit more work that we can do to figure out why it's happening, so that we can try to make it better," she said.
Lynne Cunningham, support and advocacy officer at the Scottish branch of Kidney Care UK, says the study demonstrates how vital it is that we start to take our kidney health more seriously.
She said: "The study shows the importance of identifying chronic kidney disease early. At the early stages of the disease you can live with 60% to 70% kidney function and be perfectly happy with that, and may never know that you have kidney disease for the rest of life.
"As a result, identifying kidney disease sometimes only comes when the kidneys are at the point of failure but actually, if you can identify it a bit earlier, then you can give people the tools to look after their kidneys and keep an eye on other areas of their health."
The kidneys filter waste products and excrete what is not needed while also keeping the salt and fluid levels in your body balanced so that you have neither too much or too little of either in your system at any time.
They are responsible for keeping haemoglobin levels in the correct range by producing hormones that stimulate bone marrow to create more when your levels are running low, and they also activate vitamin D in the body to keep bone health in check too.
Around 10% of kidney disease cases are genetic but there are a number of good habits and lifestyle changes that can help ensure kidneys are happier and healthier for longer.
Left untreated, kidney dysfunction can be seriously damaging, resulting in problems and weaknesses in other areas of the body as well.
If there is a history of chronic kidney disease in your family, or if you have high blood pressure or diabetes, you should aim to get tested for kidney disease at least once a year even if you are not exhibiting symptoms, as all are risk factors in potentially developing issues with your kidneys at a later stage.
Because the symptoms of chronic kidney disease are not particularly distinctive, many undiagnosed people write them off as part of the aging process when signs do start to present, adds Cunningham.
She explained: "As you age your overall health will start to decline and age. Swollen ankles and knees are a common symptom of kidney disease but also common in older people on a hot day, for example.
"If you are in any of the at-risk groups, you should push for an annual kidney health test via your GP. Annual checks are very important but what we do know is that it's not consistently and very well done in all places.
"We want to point out the variation of routes to kidney disease because it is what is known as a risk multiplier and can determine other health outcomes.
"If you have diabetes or high blood pressure that can lead to CKD, but if you have CKD that can lead to diabetes and high blood pressure, so annual health checks are essential."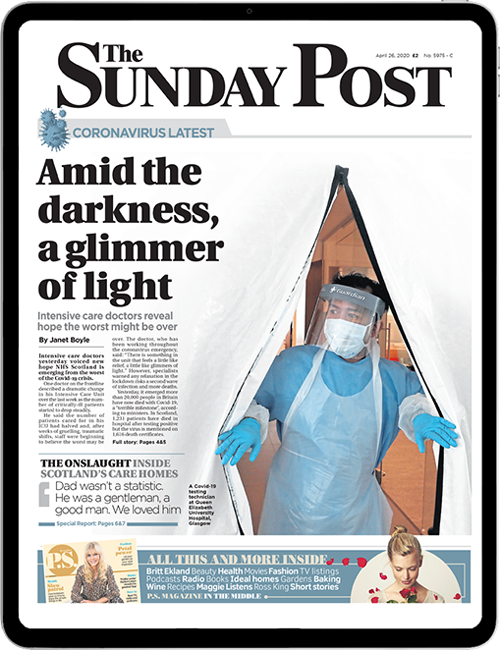 Enjoy the convenience of having The Sunday Post delivered as a digital ePaper straight to your smartphone, tablet or computer.
Subscribe for only £5.49 a month and enjoy all the benefits of the printed paper as a digital replica.
Subscribe