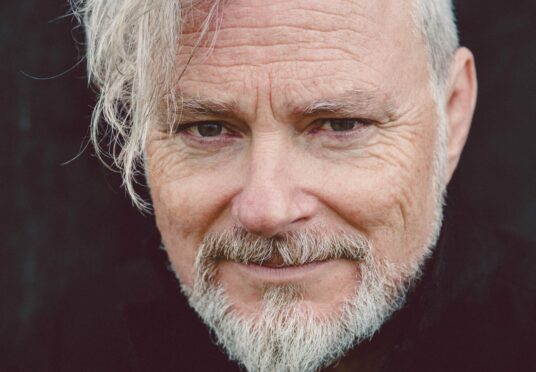 One of the most shocking murders in Scotland's history is the inspiration for a new crime series by novelist and screenwriter Simon Toyne.
Toyne's sixth book, Dark Objects, the first in a new series, sprang out of his 2018 CBS reality TV show Written In Blood, in which he and crime-writing pal, Scots author Gavin Bell (pen name Mason Cross) re-examine the Glasgow murders of taxi driver Catherine McChord and nurse Elizabeth Walton in 1982.
McChord was discovered in her black cab on Cambuslang's Braeside Place in October 1982, having been stabbed to death, while Walton was found near West Coats Primary School that December, having been strangled. The crimes sparked a massive manhunt that eventually saw local man Iain Scoular charged with their murders. He was found guilty and sentenced to 20 years in jail.
Toyne – whose Sanctus triology and Solomon Creed books have been translated into 29 languages and whose TV work includes BBC's The Repair Shop, Saving Lives at Sea, and Channel 5's Fishing Scotland's Lochs and Rivers – tells P.S: "What stuck in my mind about this crime was that the killer took items from the handbag of his first victim; a cigarette lighter, asthma inhaler, and car keys and laid them in a neat line on the back seat of the vehicle. In the second murder, he tied the victim's clothes in knots and laid them in a straight line next to her body. One of the lead detectives said the left objects had meaning; that you absolutely knew that the last person to touch those items was the killer. That was the spark that grew into my book."
Dark Objects sees a wealthy woman found brutally slain in the locked fortress of her London mansion. Surrounding her are four mysterious objects, including a book on forensics by Dr Laughton Rees who as a teenager witnessed her mother's murder. Rees is now herself a mum and a forensic analyst, but as a virtual recluse, never works live cases, until pressured to help by the detective investigating the latest crime.
Toynes, who lives on the Sussex coast with his wife and three children, explains: "The only connection between the real-life murders and that in my book is that the killer touched the objects, they were left there deliberately, so there must be some meaning. From that point, the novel is totally different.
"Rees is a brilliant but reclusive forensic analyst who finds herself in the spotlight. The only way to get back to her safe, academic life is to break her golden rule and to solve the case. As she does, she realises the objects are less to do with the victim and more to do with her past."
The author says two decades making prime-time TV that attracts, and grows big audiences, gave him the technique he needed for the transition to novelist. He explains: "I did a lot of commercial television which has many ad breaks. You need to build your story to a point where the audience will come back after the break."
He adds: "The Repair Shop is just a bunch of small stories about ordinary people turning up with an object that is broken and telling why it is important. Then you see these lovely craftsmen and women restoring it, followed by the big reveal and people bursting into tears as a treasured broken memory has been fixed. The thing that will keep an audience is good storytelling. Whether it is TV, radio or a book." It is all the same."
---
Simon Toyne – Dark Objects, HarperCollins, £14.99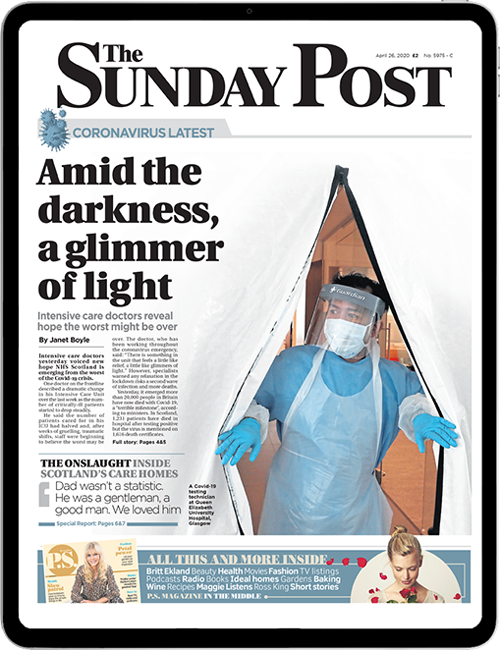 Enjoy the convenience of having The Sunday Post delivered as a digital ePaper straight to your smartphone, tablet or computer.
Subscribe for only £5.49 a month and enjoy all the benefits of the printed paper as a digital replica.
Subscribe