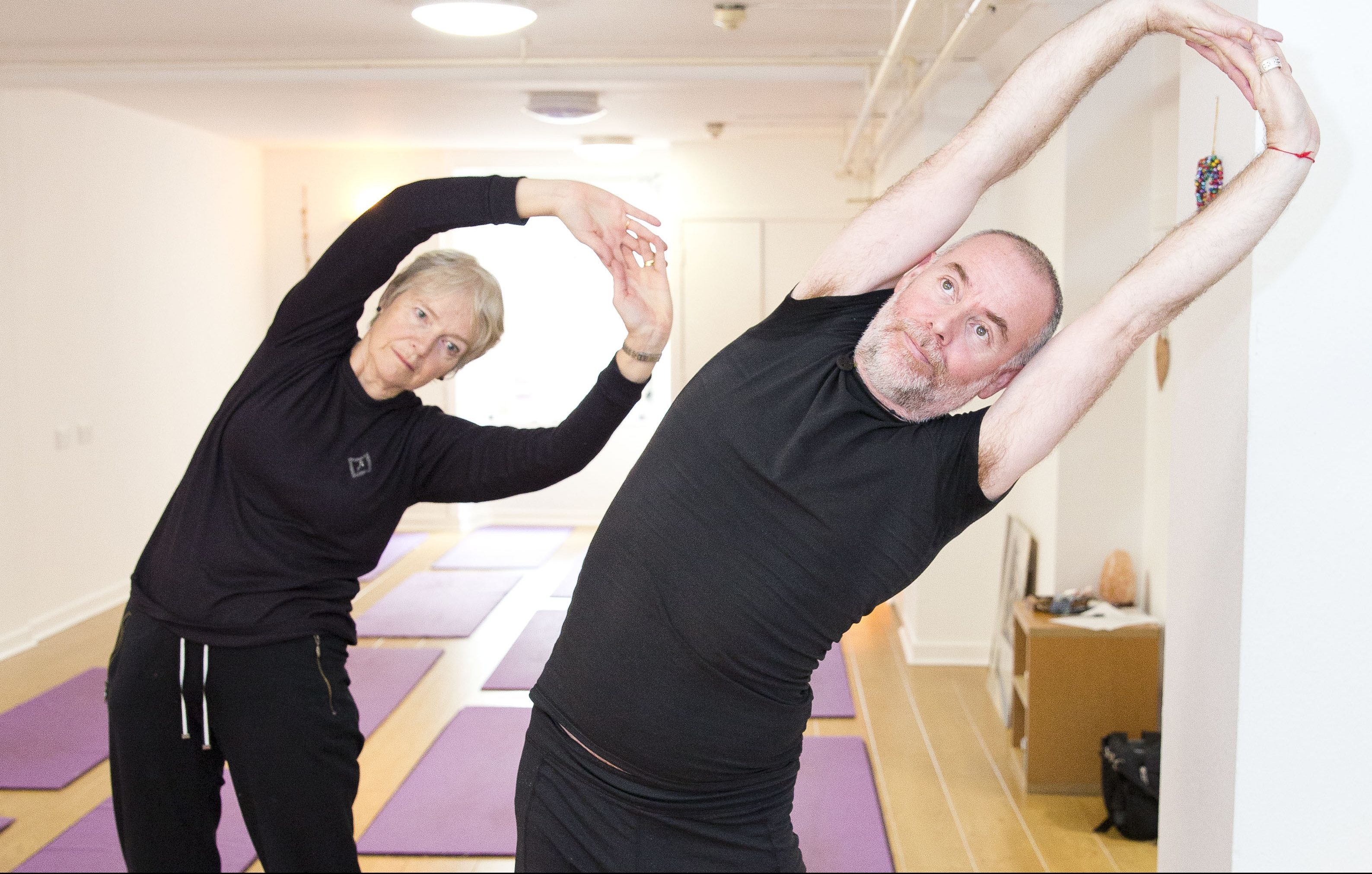 JANET FABB might need crutches to walk but she can also perform headstands – thanks to yoga.
The 69-year-old and her fellow "golden yogis" across Scotland are proving you don't need to be young, fit and able to bend yourself in knots to benefit from yoga.
An increase in classes aimed at over-60s suggests there's much to be gained from the ancient practice, especially later in life.
Instructor Pol Mollan, 52, says yoga can increase flexibility and mobility, while reducing joint stiffness and blood pressure.
"If you do it even once a week over a few months you'll notice the benefits," he said.
"Yoga can help diabetes, high blood pressure, stress, and improve sleep patterns and relaxation.
"And because yoga improves joint mobility, even in the fingers, people with arthritis really benefit." Pol and his partner Paula McAdams offer gentle yoga to over-50s and 60s at their studio, Yoga Meditation Healing Glasgow.
Retired university lecturer Janet has attended Pol's class twice a week for eight years.
She has peripheral motor neuropathy, which severely damaged the nerves in her legs and restricts her mobility.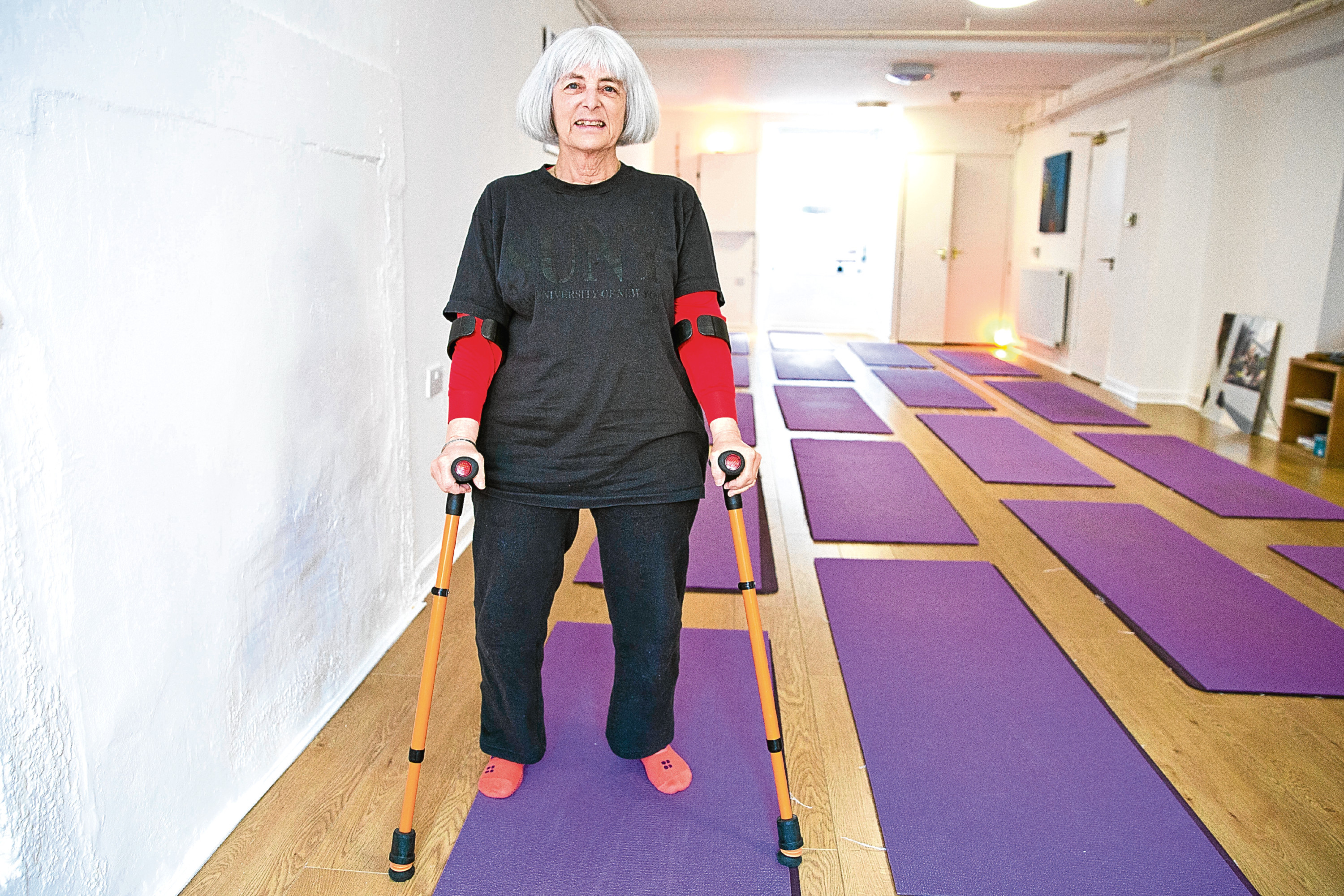 While she walks with the aid of crutches, practising yoga has vastly increased her flexibility.
In fact, Janet has even been known to perform a modified version of a headstand, aided by a padded stool.
"My legs are very weak. It's just hard moving from here to there, so I thought yoga would help me," said Janet.
"It's definitely made a big difference. After class I feel relaxed and I'm much more confident getting around now.
"I even fall better … and it's easier to get back up again!"
Janet, who is also a regular gym-goer, encourages people to give the senior classes a go, and not to feel intimidated.
"There's no pressure. We're doing poses we can manage," she said.
"If you can't do it Pol will help you, and if you still can't do it, that's fine, just come out of the pose with a smile."
Pol agrees age is no barrier when it comes to yoga.
"As you get older you can still get stronger. You can start yoga at 50 and have a really good practice by the time you're 60," he said.
"One of my students is 70 and goes to my regular hot yoga classes. He puts the rest of them to shame because he's been practising regularly for 10 years."
Pol advises beginners to "shop around" to find an instructor and class they enjoy.
"Even though we modify the movements it's not as easy as it looks," he added.
"Try as many studios as you can until you find a teacher and style that suits you."
The Twist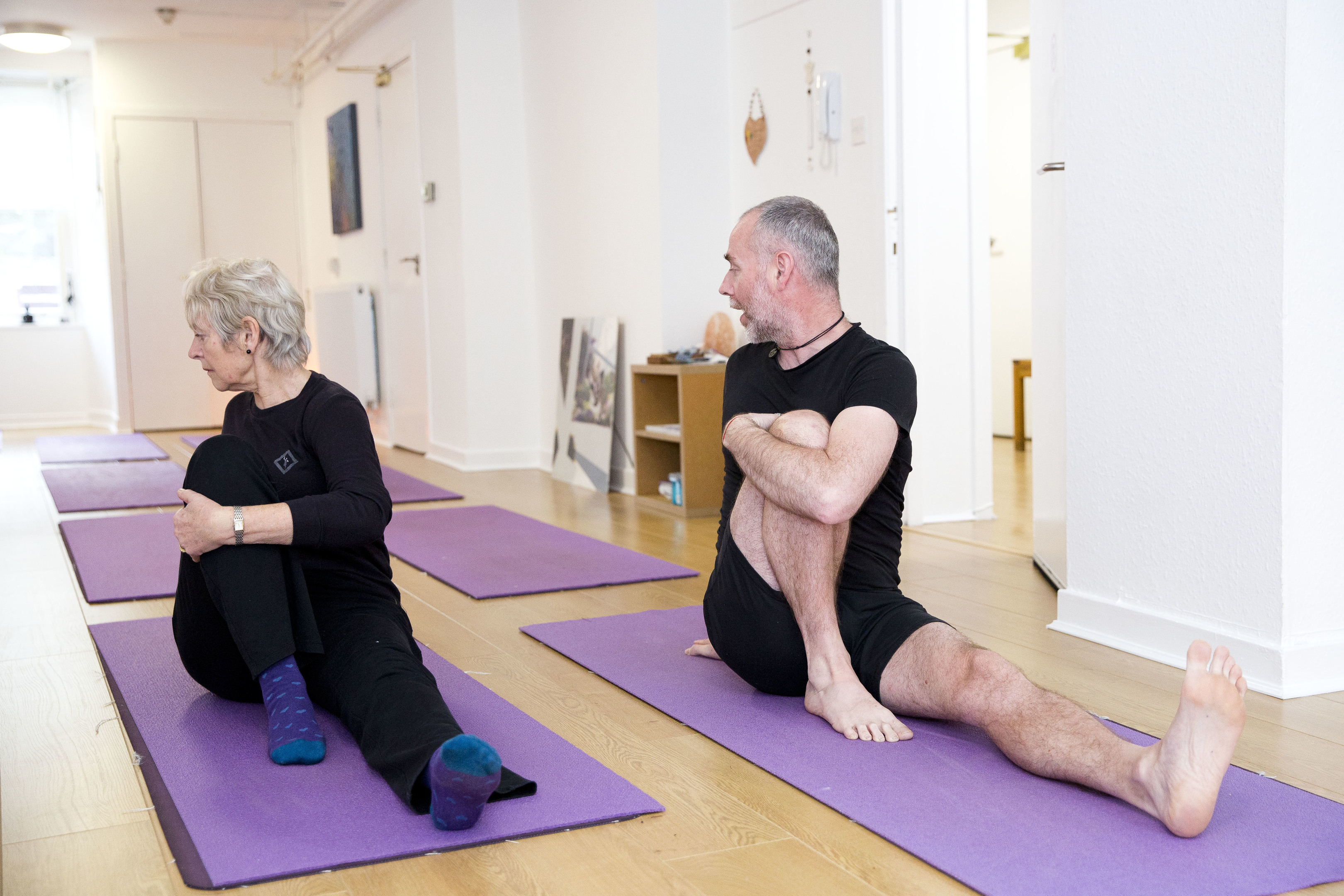 This is good for realigning the spine and releasing any tension. It can help to relieve back pain and discomfort and also massages internal organs like the pancreas and kidneys.
Down Dog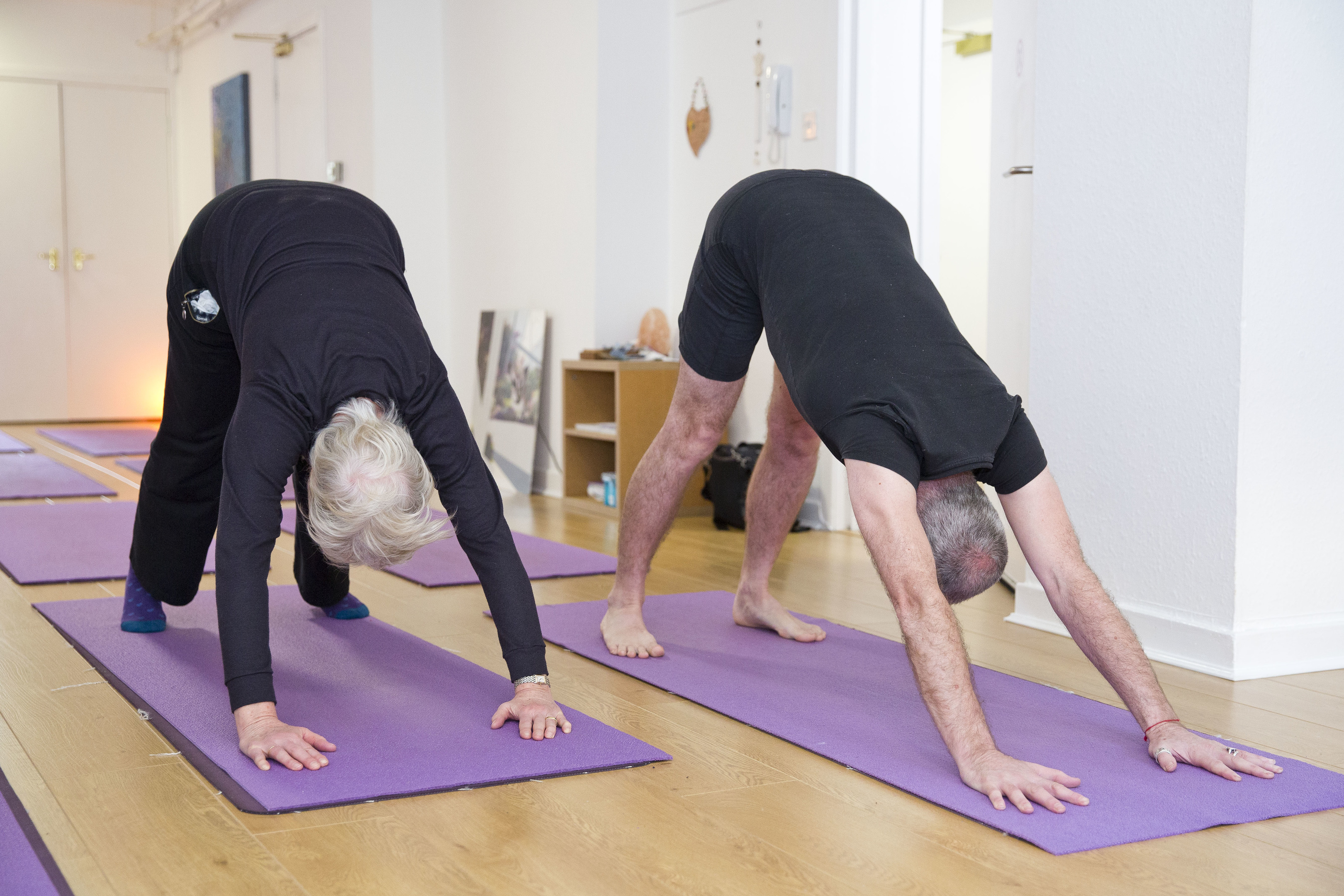 Most people can do this after a few months. It's good for strengthening the arms, shoulders, back and working into the hips. Another benefit is it stretches and strengthens the hands, wrists and fingers.
Triangle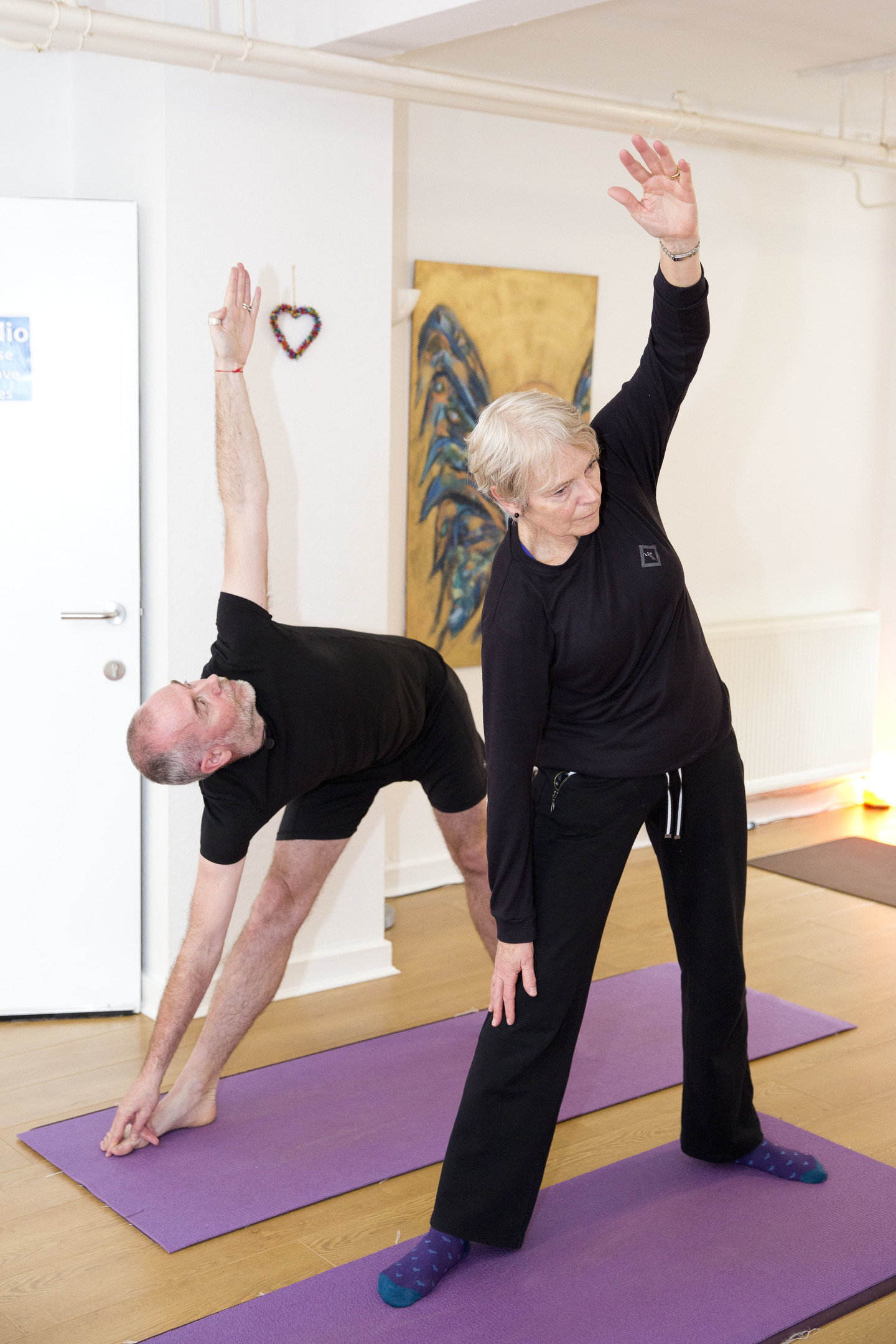 This opens up the ribs, which improves lung capacity, and strengthens the spine. It also stretches through the hamstrings and the legs and great for increasing strength and muscle tone in the legs.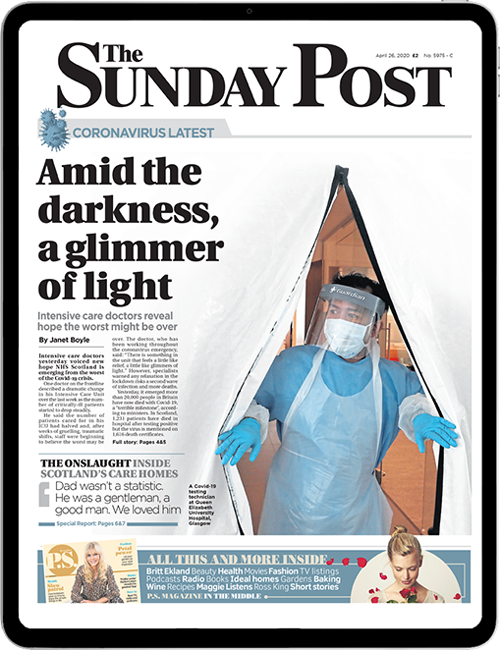 Enjoy the convenience of having The Sunday Post delivered as a digital ePaper straight to your smartphone, tablet or computer.
Subscribe for only £5.49 a month and enjoy all the benefits of the printed paper as a digital replica.
Subscribe