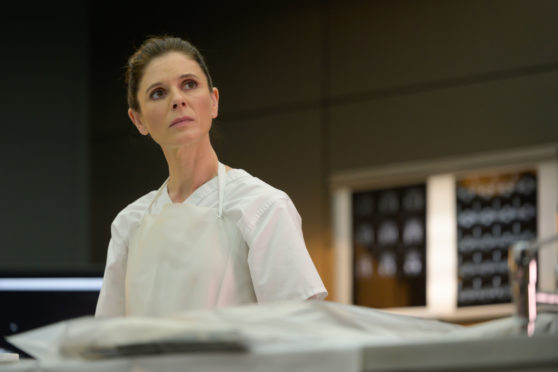 Having been in Silent Witness since series eight, Emilia Fox could be excused for not having the same passion for the job as she once did.
But Emilia, who plays Dr Nikki Alexander in the long-running series, says her enthusiasm for the forensic crime drama remains as strong now as when she joined the cast in 2004.
"I love it with exactly the same excitement as the first day I arrived, but with the history of loving it now, too," smiled Emilia, who is the show's longest-serving cast member.
"It's a really huge relationship I've had with it. I still feel excited by it and I still feel sad when it comes to the last weeks.
"As soon as we get into filming the last episode, I think, 'Oh, we're going to be saying goodbye for a little bit'.
"A large part of that is the relationship we four cast members have with each other and the fact it's a show constantly bringing in new casts, so it's giving us the luxury of the familiarity of the character, but always being put into new situations."
In the opening episode of the 23rd series, which still pulls in eight million viewers each week, the team investigates a downed private jet.
Its passengers include the former US Ambassador, Jonathan Kraft, who is a friend and former colleague of Nikki's partner, Matt. She calls Matt from the crash scene to tell him Jonathan did not survive the accident.
When Thomas is called to an apparent suicide of a successful businessman, he finds unexpected connections to the plane crash. Are they dealing with a coordinated attack?
Emilia, who is sporting a brunette hair cut for the latest series, having dyed it from blonde for her role in The Trial Of Christine Keeler, says the series has prompted a younger generation to study forensic science.
"Very often I get lots of young people and students who come up and talk about how the show has inspired them to go into pathology or forensic science.
"That's what they have chosen to study, and they communicate with us through social media. I love that side of it."
Another side of the job 45-year-old Emilia adores is picking Nikki's outfits.
"I only ever go to the shops when I go costume shopping," she laughed. "We all have an influence on what we wear.
"It's a contemporary show, and I've found the pathologists we've met have very particular styles of dressing.
"That's part of the fun of the character, and it seems to be a part that people address on social media a lot – hairstyles and what we're wearing."
---
Silent Witness, BBC1, Tues-Wed, 9pm