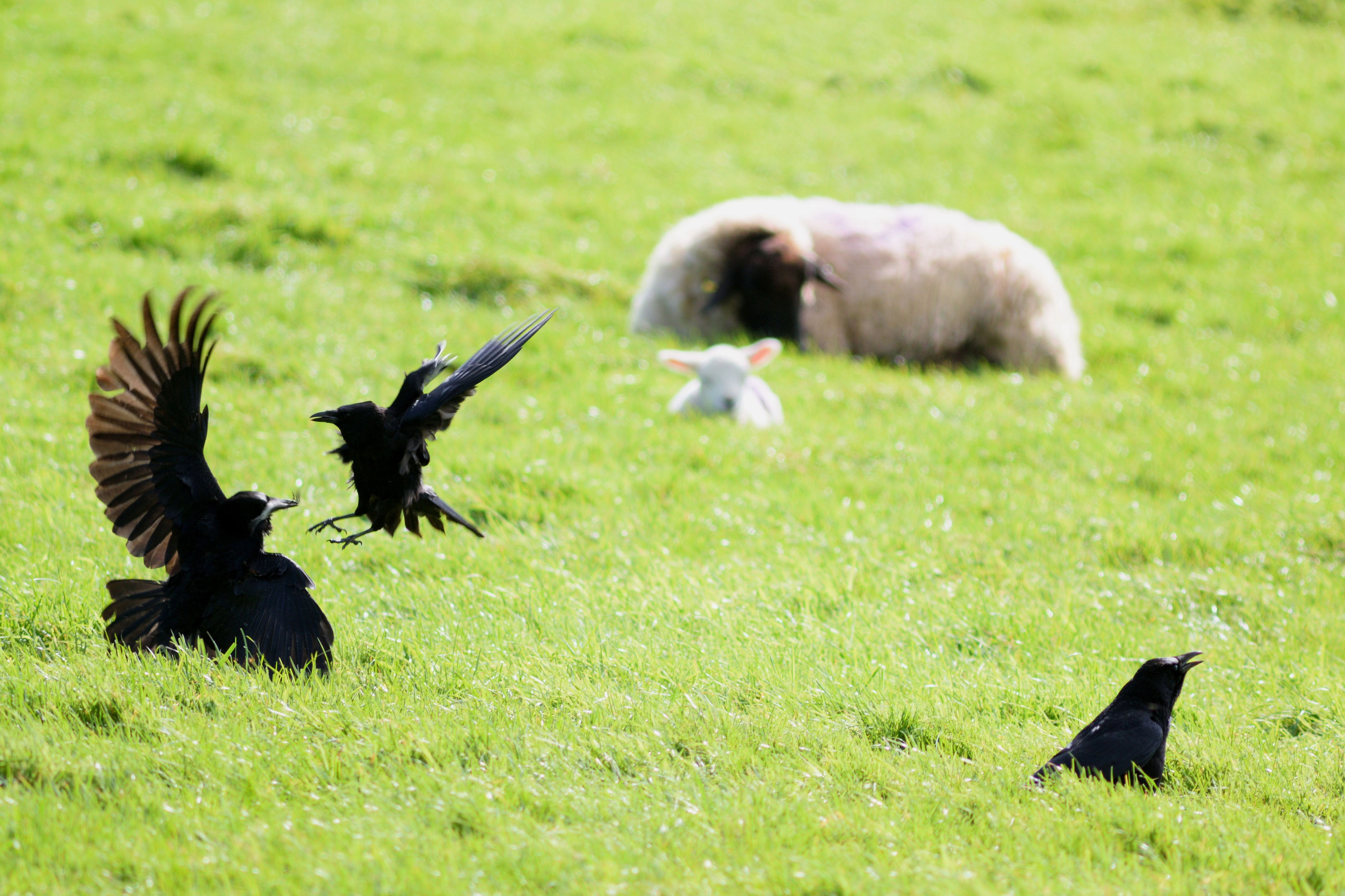 THEY are among the cleverest members of the animal world, using logic to solve complex problems.
But ravens, it seems, have a darker side, launching vicious attacks not for food, but simply for sport.
As the spring lambing season gets under way, farmers have reported a huge number of attacks on newborn livestock.
The birds peck out the eyes and tongues of young lambs, often working in pairs with one distracting the ewe while the other attacks her offspring.
Now farmers are calling for tougher measures to curb the menace. Farmers are able to obtain licences to control raven numbers by shooting them and there has been a huge increase in the number of licences issued.
But, raven numbers have also risen dramatically.
They have increased by more than 40% over the last 20 years. There are now thought to be up to 3000 breeding pairs in Scotland.
This has led to flocks of the birds being seen in areas where previously there would only have been a handful.
The National Farmers Union (NFU) said attacks have a serious impact on its members. Andrew Bauer, NFU Scotland's Deputy Director of Policy, said: "Raven predation has serious animal welfare implications, causes huge emotional distress to the livestock keepers as well as a financial impact on the business.
"In recent times there have been some graphic demonstrations of the dreadful impact that ravens can have on young lambs and, in some cases, calves. Sadly, raven predation isn't a new problem but around the country some farmers and crofters are seeing the raven population increasing in size and range."
Some 162 licenses to shoot ravens were issued by Scottish Natural Heritage in 2016, twice as many as in 2014, leading to the shooting of 690 birds.
But Mr Bauer said farmers believe there may be even more ravens than official figures suggest, adding: "We need to get a balance between conservation and the protection of lambs."
The intelligence of ravens is well known among farmers and landowners and research has found they are among a group of creatures second in brain power only to humans. In experiments which involved animals finding food, carried out at Lund University in Sweden, scientists found that despite having tiny brains, ravens were as clever as chimpanzees.
A spokesman for The Scottish Gamekeepers Association said: "A flexible licensing system is the answer to the problem, and many other problems of predation in the countryside. The ability to control a set number of ravens at lambing time is not going to affect in any way the conservation status of the raven but it could make a huge difference to the economics of the farm operation."
Robbie Kernahan, Scottish Natural Heritage's wildlife operations manager, said research was being carried out "to get a better understanding of what is happening with raven populations in Scotland and how we can strike the right balance between conserving the wider populations of ravens and minimising the impact that they can have.
"We acknowledge the damage ravens can cause to livestock. We're working with farmers to look at different approaches in where there are particularly serious problems."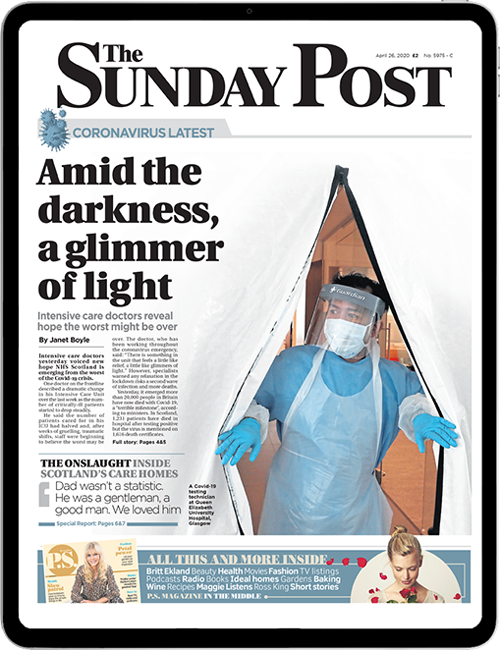 Enjoy the convenience of having The Sunday Post delivered as a digital ePaper straight to your smartphone, tablet or computer.
Subscribe for only £5.49 a month and enjoy all the benefits of the printed paper as a digital replica.
Subscribe