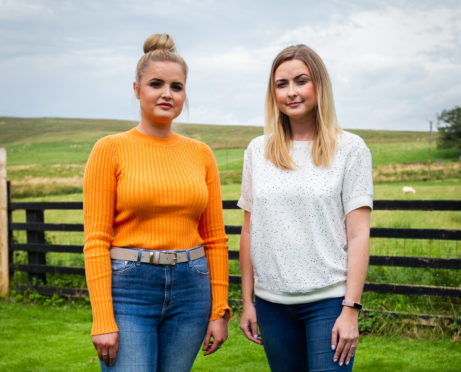 Two sisters with cystic fibrosis have revealed how one is getting a life-changing drug while the other is not.
Kirsty Young could not be more grateful that she is getting the breakthrough drug Symkevi, but her joy is tempered instantly by the knowledge that her sister Shona will not receive the same life-changing treatment.
The authorities have decided the treatment is too expensive as the manufacturer demands £100,000 for each patient annually as experts estimate pharmaceutical giant Vertex will make up to £17 billion from cystic fibrosis drugs.
Shona now fears she will only qualify when her lung capacity drops to 40%, like her sister's.
Music teacher Kirsty, 29, is one of the 1,000 cystic fibrosis (CF) sufferers with serious lung damage given the drug free by manufacturers Vertex.
"I am grateful to receive the drug but distressed that Shona is not getting it," said Kirsty, from Carron, near Falkirk.
"We have to watch Shona cope with serious lung infections caused by cystic fibrosis.
"I began to deteriorate after 24 and fear this may happen to her too. It took me years to qualify to become a teacher – seven years to complete my teachers' probationary year.
"I was in and out of hospital with serious lung infections.
"I appreciate all the dilemmas faced, the huge amount invested in making the drug breakthrough and the cost to the NHS.
"But I will do everything I can to support Shona and others fighting to get a drug which stops their lungs being destroyed."
Shona, 24, a classroom assistant, currently has a lung function which veers between 60 and 86%.
She said: "My lungs and digestive system are affected and I desperately need the drug now. I am young and would like to get married and have a family.
"My hospital consultants were so hopeful that the drug would be approved by the Scottish Medicines Consortium that they said I should be getting it by next month.
"I was hoping to one of the first in Scotland but the drug was not approved."
Since starting her classroom assistant job she has had to move from primary ones to older primary fives. "I was catching everything that the little ones get when they start school and needed to move to an older group.
"My doctors advised me to do it to spare my lungs and my school have been happy to make it happen."
The sisters are aware that the average life expectancy of cystic fibrosis patients is only 37 years.
They hope that the drug is made available to every patient who needs it.
The Scottish Medicines Consortium last month decided not to approve either Symkevi and another drug, Orkambi, claiming the treatment was not cost effective.
The refusal was an unexpected blow for cystic fibrosis campaigners who said the two drugs can change the lives of children and young adults with the condition, stopping the clock on the damage done to their lungs.
Vertex say they are giving Symkevi and Orkambi to 1,000 of the most poorly British patients free through a compassionate access scheme.
The drug company added that 65 are receiving it from NHS Scotland through an agreement struck between the Scottish Government and Vertex.
They refuse to say how much it cost per patient per year.
Vertex said: "We provide free medicines to patients in the UK who are the most seriously ill, based on objective clinical criteria. More 1,000 patients across the UK have benefited from our medicines.
"Over 65 patients have got Vertex medicines through a peer approved clinical system with the Scottish Government this year."
The Scottish Government said: "We understand the great disappointment that people with cystic fibrosis, together with their parents, families and friends, will feel about the Scottish Medicines Consortium's (SMC) decision not to recommend Orkambi and Symkevi for routine availability on the NHS in Scotland.
"We have been working with the SMC, the manufacturer and with other interested parties to develop the principles of a solution that can make possible the widest availability of these medicines, wherever clinically appropriate. This work continues now, as a matter of urgency.
"The government hopes that all parties continue to work together to achieve a positive outcome for all the children and adults with cystic fibrosis in Scotland as quickly as is practicable."
Vertex refused a £500m offer for the drug over five years from NHS England. Scots account for at least 900 of the 10,400 UK people with cystic fibrosis.
In the meantime, desperate parents whose loved ones with the disease do not qualify for the drug under Vertex's compassionate access scheme are setting up a buyers' club to bring the treatment in from Argentina.
NHS England has been negotiating with Vertex for several years without any sign of agreement. The National Institute for Health and Care Excellence (Nice) – the equivalent of Scotland's SMC – assessed Orkambi and also found it was not cost effective. Nice has suspended its assessment of Symkevi.
Vertex argues it has invested £9.65bn in the research and development of cystic fibrosis drugs but experts estimate the firm will make more than £17bn in profit over the lifetime of Orkambi and an earlier drug called Kalydeco.
The long-term hope for cystic fibrosis patients may lie in gene therapy, which hopes to replace the faulty gene that causes the disease with a working one.
Scientists at the University of Edinburgh's Roslin Institute are part of a team carrying out pioneering research to develop gene therapy aimed at preventing the damage caused to cystic fibrosis patients' lungs.
Dr Gerry McLachlan, who leads the team at Roslin, said: "We are working towards using an inactivated virus to deliver the gene therapy into the lungs.
"We believe this is the most effective method at our disposal to deliver the gene to the affected cells in the lung".
"Initial work is ongoing that aims to get the gene therapy ready for a trial on patients but significant preparation in terms of scale-up of manufacturing and safety studies still needs to be done first."
Dr McLachlan's team is working in collaboration with other groups at the universities of Edinburgh, Oxford and Imperial College, London as part of the UK CF Gene Therapy Consortium.
The Consortium has formed a partnership with the pharma companies Boehringer Ingelheim and Oxford Biomedica that aims to provide cystic fibrosis patients with the a long-term gene therapy that can help sufferers of the disease.
People get cystic fibrosis when both parents carry the defective genes. It makes the body produce abnormally thick and sticky mucus.
That builds up in the breathing passages of the lungs and in the pancreas.
Life-threatening lung infections shorten lives.
It is more common among those of northern or central European descent.
---
Pharmaceutical firms accused of holding health service to ransom over drugs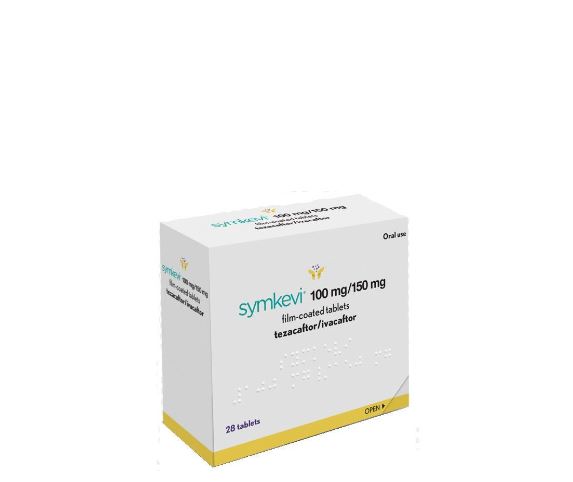 The failure to agree a price for the life-changing cystic fibrosis drugs is the latest issue to put the drugs industry, so-called Big Pharma, under the spotlight.
Campaigners have questioned the business models and ethics of the multinational pharmaceutical firms, accusing them of exploiting patients and holding health services to ransom.
Last week, Johnson & Johnson were ordered to pay £470 million in just one US state for helping flood the market with opioid painkillers blamed for the deaths of 400,000 people across two decades.
Earlier this year analysis by the Missing Medicines Coalition found that the NHS paid out £458 million to pharmaceutical companies in 2017-18 for life-saving medicines that were originally developed with public funding.
Missing Medicines said: "Drug companies are more interested in developing drugs that net them huge profits and less on those that save lives.
"By hiking up prices, they put them out of the reach of those most in need.
"Yet, much less attention is paid to developing new antibiotics which command less profit."
Dr Andrew Hill, of the pharmacology department at Liverpool University, said: "It is atrocious.
"We have had people with hepatitis C having to import essential drugs which were not approved because they were too expensive.
"Others have had to plead for cancer drugs.
"And the cost? Vertex turned down an offer of £500 million over five years from NHS England for Orkambi.
"After the long negotiations ended in failure, Vertex then destroyed considerable amounts of the drug, denying patients access
to them."
Dr Hill says he has spent five years helping patients access drugs from outside the UK.
"I am now helping the parents of children who have cystic fibrosis organise bringing in generic versions of the drugs they need from Argentina.
"Hundreds of UK families have signed up," he said.
A Vertex spokeswoman said: "Vertex does everything it can to avoid having to withdraw medicines from use. We adhere strictly to regulations on manufacturing and quality.
"These guidelines ensure that all medicines are stored and transported correctly and any medicines which are out of date, and no longer safe are removed."
---
Hundreds of young lives are at stake
By Nick Medhurst, The Cystic Fibrosis Trust
Scots with cystic fibrosis have only limited access to much-needed drugs through an appeal system which considers patients case-by-case.
However, many people are still falling through the net and being denied
these drugs.
Limited access is not enough and is leading to hundreds of Scots becoming unnecessarily and irreversibly sicker.
Cystic fibrosis is a devastating and progressive genetic condition. The impact on people's lives, and indeed their families, is considerable and worrying.
The Cystic Fibrosis Trust remains fully committed to securing these vital drugs for everyone who can benefit.
We are told that the Scottish Health Minister Jeane Freeman has renewed her commitment to finding an urgent solution.
This comes after the Scottish Medicines Consortium decided that the price set by Vertex cannot be justified.
Who could fail to see how desperate families are as they see their loved ones go without essential drugs?
Families joined the Cystic Fibrosis Trust on Tuesday to hold a campaign rally at the company's international headquarters in London.
Their patience is running out and feelings are strong after nearly four years of failing to secure the drugs for their loved ones.
The Scottish Government and Vertex Pharmaceuticals have suggested new discussions are at an advanced stage.
We can only hope for a breakthrough in talks.
With the lives of hundreds people in Scotland, and other parts of the UK, at stake, it cannot come soon enough.
We are talking about mostly young people who just want to live a normal, healthy life.
Nick Medhurst is policy and public affairs manager at the Cystic Fibrosis Trust.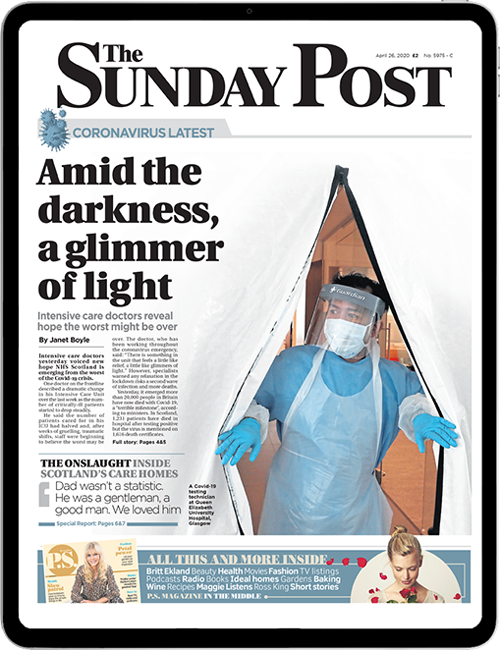 Enjoy the convenience of having The Sunday Post delivered as a digital ePaper straight to your smartphone, tablet or computer.
Subscribe for only £5.49 a month and enjoy all the benefits of the printed paper as a digital replica.
Subscribe