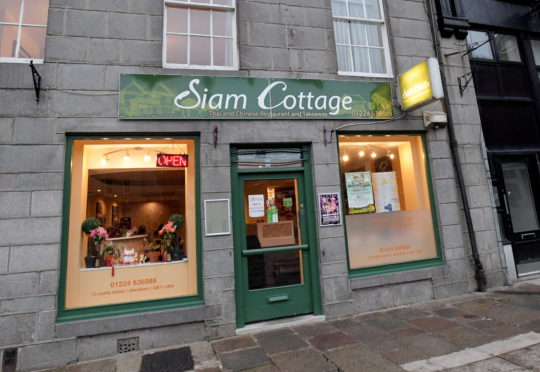 The Castlegate has for its focal point the Citadel – a castellated mansion on the site of the medieval Aberdeen Castle – as well as the Mercat Cross, built 1686 by architect John Montgomery.
This great eatery is located nearby.
---
Location
Perfectly located on Aberdeen's historic Castlegate, a cobbled, pedestrianised square at the end of Union Street with shops, bars and parking close by.
First impressions
Small, but perfectly formed, and buzzing with regular clients and tourists. The atmosphere is relaxed and friendly. We were given the warmest of welcomes, despite turning up without a booking on a busy weekday lunch hour.
Service
First class. Our waiter was happy to guide us through the dishes on offer and make recommendations when asked. The service was fast without being rushed and came with broad, genuine smiles.
Menu
A mix of tried and tasted favourites plus some exciting additions. The restaurant – which also offers a take-away service – has been open for three years and creates authentic Thai and Chinese dishes with fresh and carefully selected ingredients.
Taste
Unbelievably good for this picky reviewer, whose tastes were influenced by an early life in East Asia. That was validated by the enthusiasm of the Thai and Chinese clients who were dining close by. We went for the chicken satay (on skewers) and a Malaysian-style chow mein. The satay was off-the-scale delicious, and plentiful with succulent chicken pieces, and a lip-smacking, thick and creamy satay sauce, oozing peanut flavours. It was served with a bowl of light, white fluffy rice. My companion chose a Malaysian-style chow mein which was delicious.
Ambience
Cosy and welcoming with comfortable seating and soft lighting. The restaurant was buzzing with families and friends, business types cutting deals over meals, and office workers breaking for a bite to eat. Many were on first name terms with the uber-professional staff who operate a discount loyalty scheme.
Toilets
Clean, functional and queue-free at the time of review.