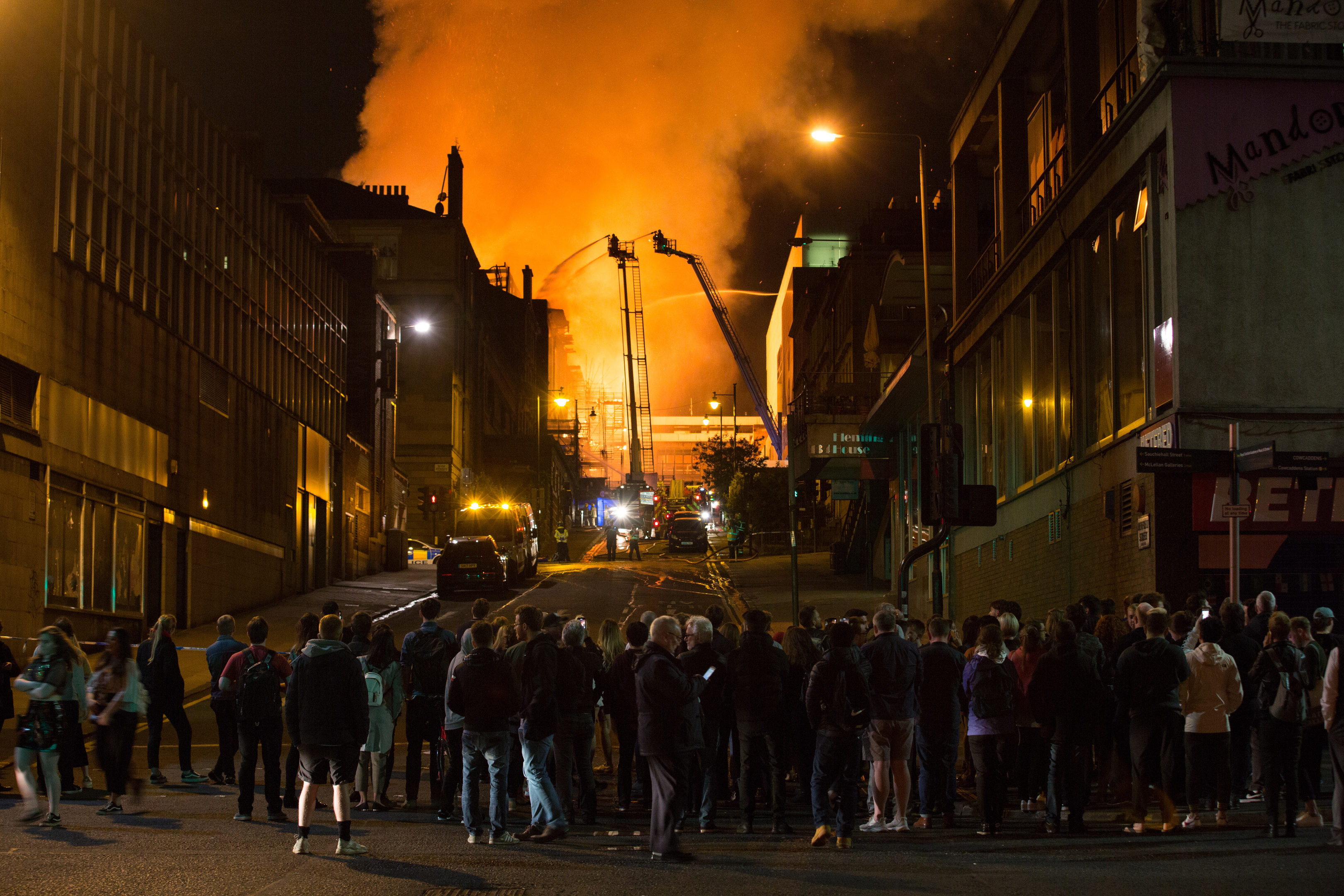 DEBATE continues over whether or not the Glasgow School of Art should be rebuilt.
The 110-year-old Mackintosh building was gutted by a devastating fire last month, having suffered a previous blaze in 2014.
Last week, Tom Inns, the school's director, insisted it would be rebuilt despite experts fearing it would be an impossible task.
And in the weekend's edition of The Sunday Post, artist John Byrne said it did not matter if it was born or not – claiming that it had 'lost its soul' and was the 'school that died of shame'.
Artist John Byrne says Glasgow School of Art 'died of shame' and had 'lost its soul' before being destroyed by fire
Here are what other experts have been saying.
---
"It is a terrible loss but creating a copy would be like exhuming a corpse and mummifying it"
Stephen Bayley, design critic and author
It is a terrible loss, but tragedies can be quite beautiful and we can learn from them. One thing we should learn from this is not to replicate but to draw inspiration from the original and do something new. To create a copy, it would be like exhuming a corpse and mummifying it.
There are good arguments for making facsimiles but they are not arguments I like or much enjoy. If you want to replicate the past it's like having a graveyard. Who wants to live in a graveyard? I don't.
It's a matter of feeling. It's like Brexit – you are either one or the other.
What you could do with total respect to Glasgow and the memory of Mackintosh is use the existing plan, the existing lines that are still there and some of the retrieved materials. There would be a ghost that exists but use that and make something new, for goodness sake.
Mackintosh would have absolutely deplored the idea that someone was going to make a facsimile. You could take his original idea, his plans, and develop it, but we should make something that exemplifies the spirit of Glasgow in 2018, not the spirit of Glasgow in 1909.
"Think about what the French would do if the Eiffel Tower collapsed? It would go back up"
Ian Ritchie, architect, Ian Ritchie Architects
There is a culture and language of design which Mackintosh created and the building embodied what Mackintosh was all about. Some people might say if he was alive today he would build it anew but I don't know how you can get inside the head of someone who is dead. He also didn't do it alone, there was a team, including his wife, who did it.
It is far more iconic than anything else in terms of giving Scotland a unique global identity in the architecture and art world. I would say Westminster hall also does that in London, but it is less accessible.
If the Eiffel tower fell down, what would the French do? Would they ring up Eiffel in heaven or hell and ask him what he wanted them to do? Hardly, they would just rebuild it.
The Mackintosh is the people's educational palace. They built the Reid building opposite, which in my opinion is not the same architecturally at all. It's not on the same level.
Good architects could recreate the feel and the atmosphere of the former building, without a doubt.
You could argue that the Scottish parliament building may become an icon for Scotland in time, but it won't be the same as The Mack.
"It is a building integral to our nation's self-belief and embedded on international stage"
Stuart Robertson, director, Charles Rennie Mackintosh Society
There is only one Charles Rennie Mackintosh – he was unique, a creative genius on a world scale of importance. He is frequently cited in the same category as international architects of the calibre of Anton Gaudi, Louis Sullivan, Victor Horta and Frank Lloyd Wright.
Over the last four years we have learnt so much more about Mackintosh and the Mack. The invaluable research by the restoration team gives us a great foundation to recreate every minute detail of this beautiful building.
Mackintosh wasn't interested in the 'machines for living in' that the likes of Le Corbusier designed. His buildings are functional and restrained, but they are also beautiful, and that what makes them so remarkable.
We have an architect and a building that is integral to the nation's self-belief and firmly embedded on the international stage. Rebuilding this masterpiece is a must and will showcase Scotland and Mackintosh's influential role in the development of contemporary design culture.
Over the last 30 years, Britain has witnessed the destruction and reconstruction of some of its most important historic landmarks: Hampton Court (1986), Uppark (1989), and Windsor Castle (1992) – all of which were restored to their former selves.
Rebuilding the Mackintosh Building must not be relegated to a mere museum, but remain a functioning art school, as Mackintosh created.
"If it's gone, it's gone. Our gut feeling might be to get it back but that really is not possible"
Catherine Croft, director, Twentieth Century Society
If it's gone, it's gone. You could rebuild the Mackintosh but it wouldn't bring back a historic building You would be getting something else – an interpretation of the Mackintosh experience.
I don't know that you would ever get the atmosphere back, as so much is due to the pattern of use over the years. You can replicate the craftsmanship but would you want to build it exactly the same?
You have to think of the current building regulations and before you know it, you've made lots of little changes which ultimately change the building.
Everyone is really quite shocked at the loss and wants desperately to do the right thing. The gut feeling is to get the building back, but there isn't yet an acceptance that it really isn't possible.
Once you accept that, you need to think about what is possible and there needs to be distance before you get to that stage.
Consideration needs to be given to whether this is the best site for the Art School now.
If you are going to rebuild the shell, would it be sensible to make it into an art school or could it become something else – a hotel, a visitor centre for Mackintosh? All the options should be considered.
If the interior, for example the library, has been saved then it would be great if that could be recreated but it could be done in a different setting.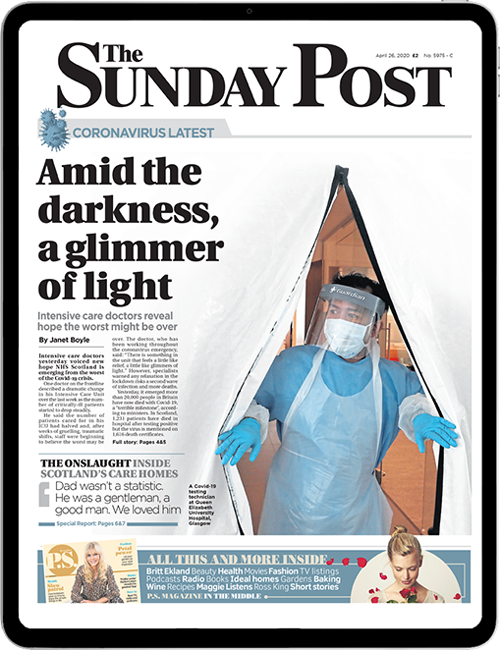 Enjoy the convenience of having The Sunday Post delivered as a digital ePaper straight to your smartphone, tablet or computer.
Subscribe for only £5.49 a month and enjoy all the benefits of the printed paper as a digital replica.
Subscribe